Spas For Babies
Baby Spas (Yes, You Read That Correctly) Give Tots Some Much-Needed R&R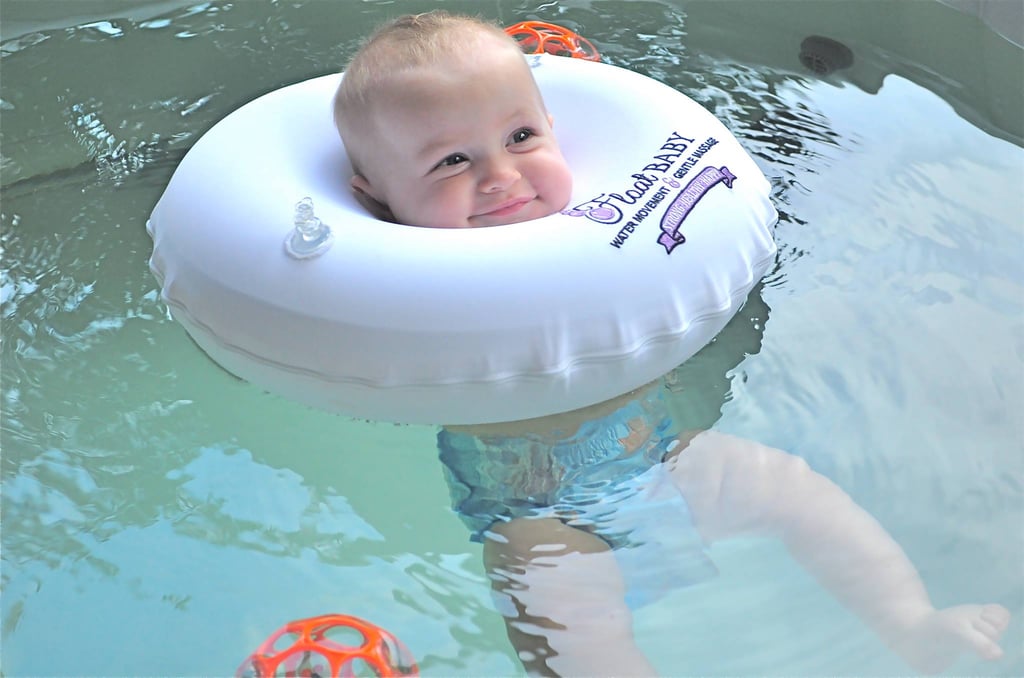 After a tough day of dirtying diapers and sucking down milk, most babies have to settle for relaxation in the form of a bedtime story. Now, however, little ones in Texas are able to rest and relax at a spa made just for them. Located in Houston, Float Baby provides spa services to children as young as 3 weeks. But this isn't your typical spa. Instead of face masks and mani-pedis, Float Baby offers neonatal massages and hydrotherapy, a technique that has babies moving around a pool with the help of doughnut-shaped floatation devices. Owner Kristi Ison says these services, which are priced at $65 a session, are meant to help babies relax while improving their motor development.
"Before they can roll over, they want to move, and they're not able to — they're either in a carrier or being held," Ison tells Today.com. "So when we put them in the water, and they experience that freedom, they really enjoy it." Ison says the services also help improve children's strength and cardiovascular health. Some professionals, however, say there are no real benefits to being in the water.
"I think that babies can get the same health benefits from active play at home with their parents — with the additional bonding benefits and for free," Dr. Claire McCarthy, a pediatrician at Boston Children's Hospital, tells Today.com. McCarthy also believes children should have better head control before taking a dip. However, as long as the children are being properly monitored and the pool is kept clean, she says there is no harm in enjoying a mommy-and-me spa day.
What do you think of the baby spa trend? Vote in our poll, and weigh in with your comments!
Source: Facebook user Float Baby