Swig Wine Tumbler on Amazon
The Only Thing We Want For Valentine's Day Is This Pearlescent Wine Tumbler From Amazon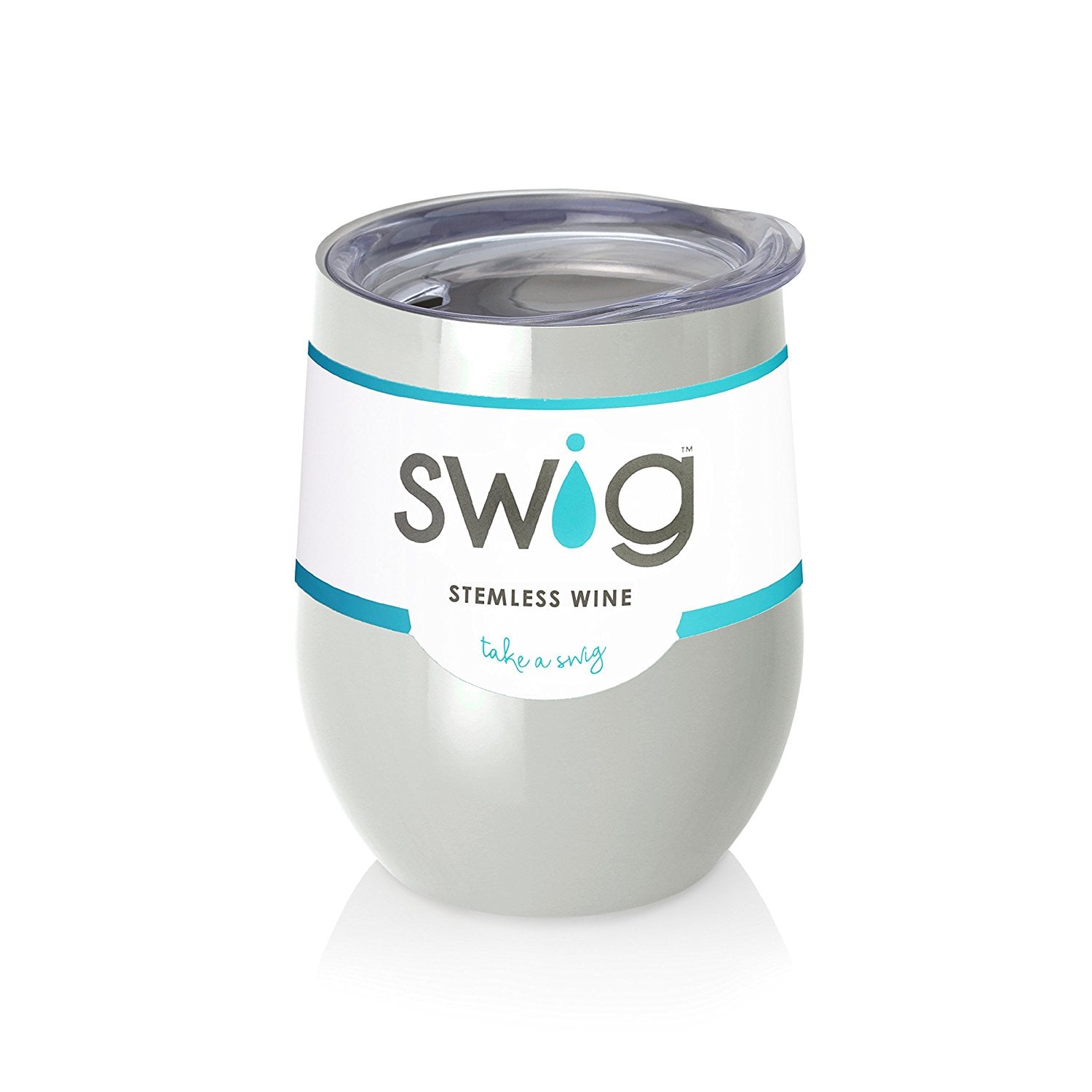 It doesn't take much to get us on board with wine-related products, but throw in the fact that whatever it may be is available on Amazon, and we're more than sold (especially if it can be in our hands in two days, thanks to Prime shipping). That's why when we saw this Swig Wine Tumbler ($19), we just knew we had to have one in every color for all of our various wine-drinking moods (most of those being related to toddler tantrums and diaper blowouts, but wine turns even those sh*tty — literally — events into a party).
We're not sure why you'd need more convincing, but if you do, its features will do just that. This tumbler, which holds two glasses of wine, will keep your wine cold for up to nine hours, is made with a BPA-free lid and stainless-steel body, and is vacuum-sealed (so even when your toddler knocks it over, you won't spill one precious drop).
Sold? Good, us too. Cheers, mamas!