Thoughtful Things to Do For Your Partner
9 Thoughtful Things You Can Do For Your Partner This Valentine's Day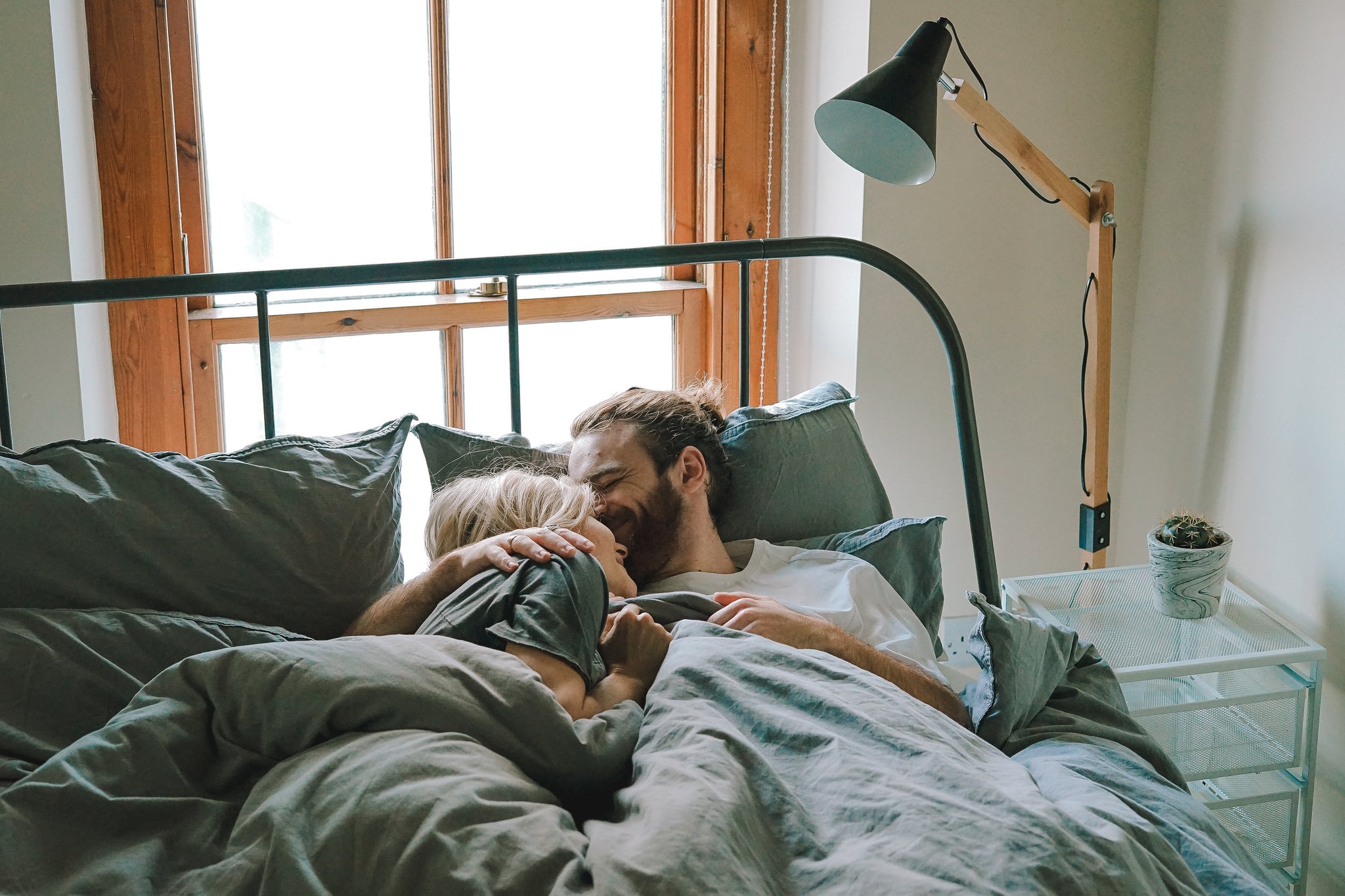 If you've been with your partner for years, you know that it only gets harder to impress them with every passing Valentine's Day. Sure, this "holiday" shouldn't be the only time you do something nice for one another, but it's another opportunity nonetheless. This year, skip the usual card and gifts and take it back to the basics. Simplicity is key and much more authentic, anyway. Here are nine sweet ways to mix things up on Feb. 14 and beyond.
Serve breakfast in bed. Seeing him or her wake up to their favorite morning foods with a smile is totally worth rising earlier. It'll help the both of you start the day off on a more positive note and allow you to sneak in a few more minutes together before getting ready.
Write a love note. Sneak in a sweet little letter into their work bag saying how much you love them. They'll be so surprised upon finding it and continue to think of you until they get home.
Send a sweet delivery. Have your SO's favorite cookies, cupcakes, or macarons sent to their workplace for an afternoon pick-me-up.
Greet them with champagne. If you get home before your partner does, have a bottle of champagne waiting for them, along with two glasses. Pairing bubbly with their favorite appetizers is an option, too.
Hire a babysitter. Even if you don't have big plans, get the kids out of the house to enjoy some quality time together. It can be as simple as ordering their favorite takeout, lighting some candles, and watching a movie. And of course, you can always go the fancy route and make a reservation at a restaurant they've been dying to try.
Take care of their errands for them. Who said Valentine's Day has to be about gifts? If you've noticed that your partner has a long list of to-dos, give them the gift of time by picking up their dry cleaning, running to the post office, or whatever else they need to get done. You'd also be freeing up their schedule for more moments with you.
Give them a massage. And not just a quick, over-the-clothes rubdown. Have some proper oil on hand and instruct them to strip down. There's no shame in asking for one in return, either.
Plan a staycation. You don't need to leave your city to get away. Book a room at a hotel you've both been eyeing and enjoy an evening of room service.
Take a trip down memory lane. If staying home is a more reasonable option for you, have a nice bottle of wine ready and go through your relationship memorabilia together. Relive your fondest memories through old photos and and love notes, and don't forget to also capture this evening's moments to look back on.