View-Master Mattel Movie
The '80s Called, and They Want to Make a Movie About This Classic Childhood Toy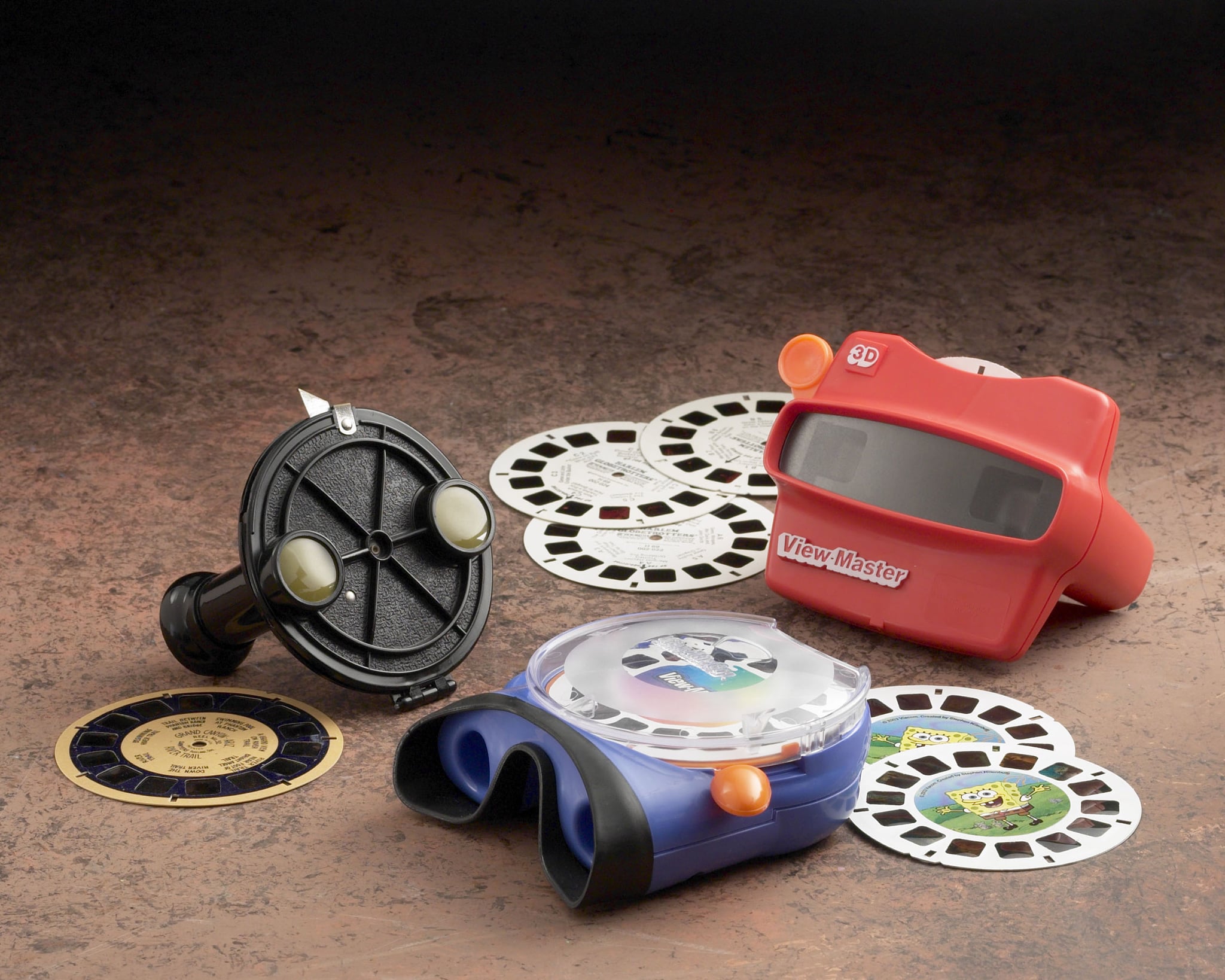 Long before the days of Instagram and Netflix, I remember flipping through pics on my View-Master — the height of technology at the time — and thinking to myself that nothing could possibly be cooler than having a 3D picture of a giraffe in front of my eyeballs any time I wanted. Technology has come pretty far since then. Today, the most similar toy you'll find to a View-Master is probably a VR headset, but there's nostalgia in the simplicity of such a unique toy that allowed kids to see desert landscapes and snapshots from around the world with a single click. So much nostalgia, in fact, that MGM studios and Mattel are partnering to develop a live-action film based entirely on the View-Master, The Hollywood Reporter exclusively learned.
Mattel is constantly upping its game when it comes to releasing fun movies for a younger audience, including Barbie: Fairytopia (2005) and Barbie in the Nutcracker (2001). Maybe the View-Master movie will take some of Mattel's surprisingly insightful dialogue and The Wizard of Oz's vintage charm to put a whole new kind of movie onto the screen.
This isn't the first time a View-Master movie has been suggested. Back in 2009, DreamWorks and K/O Paper Products planned to make the movie a reality, but the project later became inactive. While no specific writer or filmmaker has been announced for the project just yet, we're excited to see what a movie about a classic kids' toy will be like. After all, if Sheriff Woody and Buzz Lightyear can make it through four movies, then the View-Master can have one, right?