What Are They Building at Disney's Epcot in 2019
Epcot's New Play Area Invites Guests to Chill With the Characters — Sign Us Up!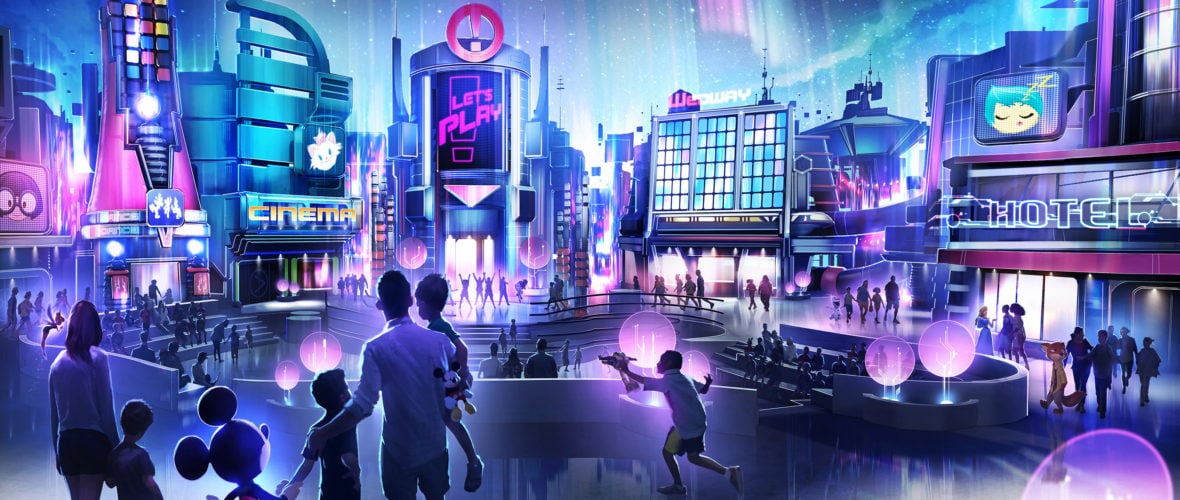 Big things are going down at Epcot. Building on the latest attractions being constructed at the park — which already includes the long-awaited Remy's Ratatouille Adventure and Beauty and the Beast sing-along show — is a massive pavilion with experiences like we've never seen. Guests will be immersed in an interactive metropolis where games, activities, and Disney characters are everywhere. The space doesn't have a name yet, but for those who know Epcot well, it's taking over the area previously known as Wonders of Life (more recently the Festival Center). It looks like from the moment you step inside, you're part of a cartoon of sorts.
"This innovative, new pavilion is beyond anything we've ever created and is completely unique to Epcot," said Zach Riddley, portfolio executive, Walt Disney Imagineering in a press release. "Built on the power of play, it introduces an immersive and interactive 'city' where you can explore, create and interact with some of your favorite Disney characters."
Expect it to open in time for the Walt Disney World Resort's 50th anniversary. I don't know about you, but just glancing at these artist renderings of the space make me want to get the family packed.
Image Source: Walt Disney World