What to Do to Support a Laboring Mom in the Delivery Room
Every Expectant Couple Needs to Read Dwayne Johnson's Advice For Supporting Moms in Labor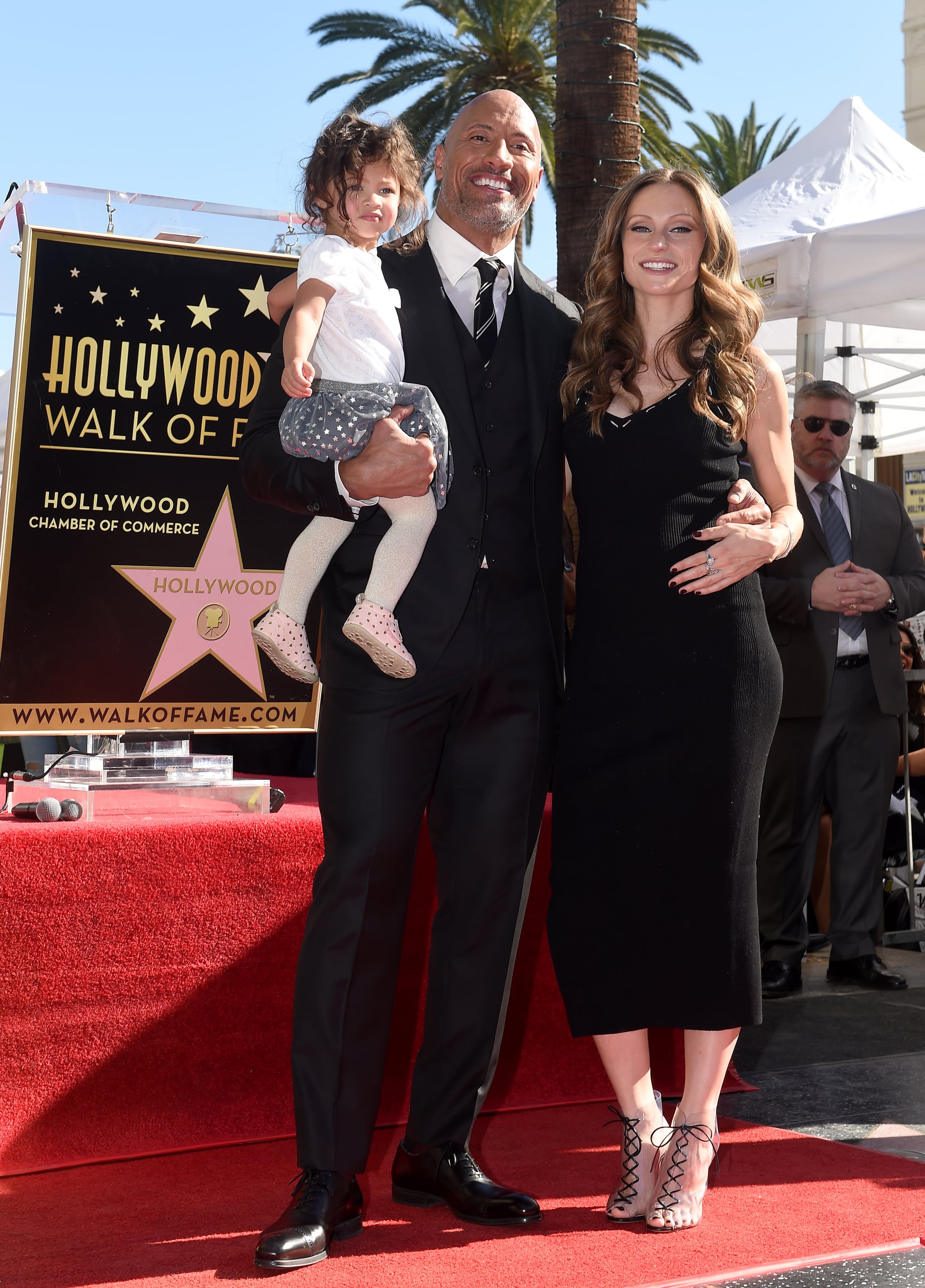 Dwayne "The Rock" Johnson has never been shy about the love he has for all the women in his life, especially his partner, Lauren Hashian, and his three daughters, Simone, Jasmine, and the newborn Tiana Gia. In a moving birth announcement on Instagram, Johnson welcomed his newest daughter, whom he also calls Tia, and provided some "critical" advice for expectant couples when it comes to a partner's responsibilities to a laboring mom in the delivery room.
Listen up, folks, because this is pretty spot-on.
"I was raised and surrounded by strong, loving women all my life, but after participating in baby Tia's delivery, it's hard to express the new level of love, respect, and admiration I have for [Lauren] and all mamas and women out there," he wrote. "Word to the wise gentlemen, it's critical to be by your lady's head when she's delivering, being as supportive as you can . . . holding hands, holding legs, whatever you can do. But, if you really want to understand the single most powerful and primal moment life will ever offer — watch your child being born. Its a life changer and the respect and admiration you have for a woman, will forever be boundless."
Forget my boyfriend, at this point I'd rather have Johnson in the delivery room with me when the day comes. Congrats to the family on the birth of baby Tia, who will no doubt get tons of airtime on Dad's social media accounts, just like her sisters.