What I Learned From My Miscarriage With My Second Baby
Suffering a Miscarriage While Parenting My Toddler Taught Me So Much About Life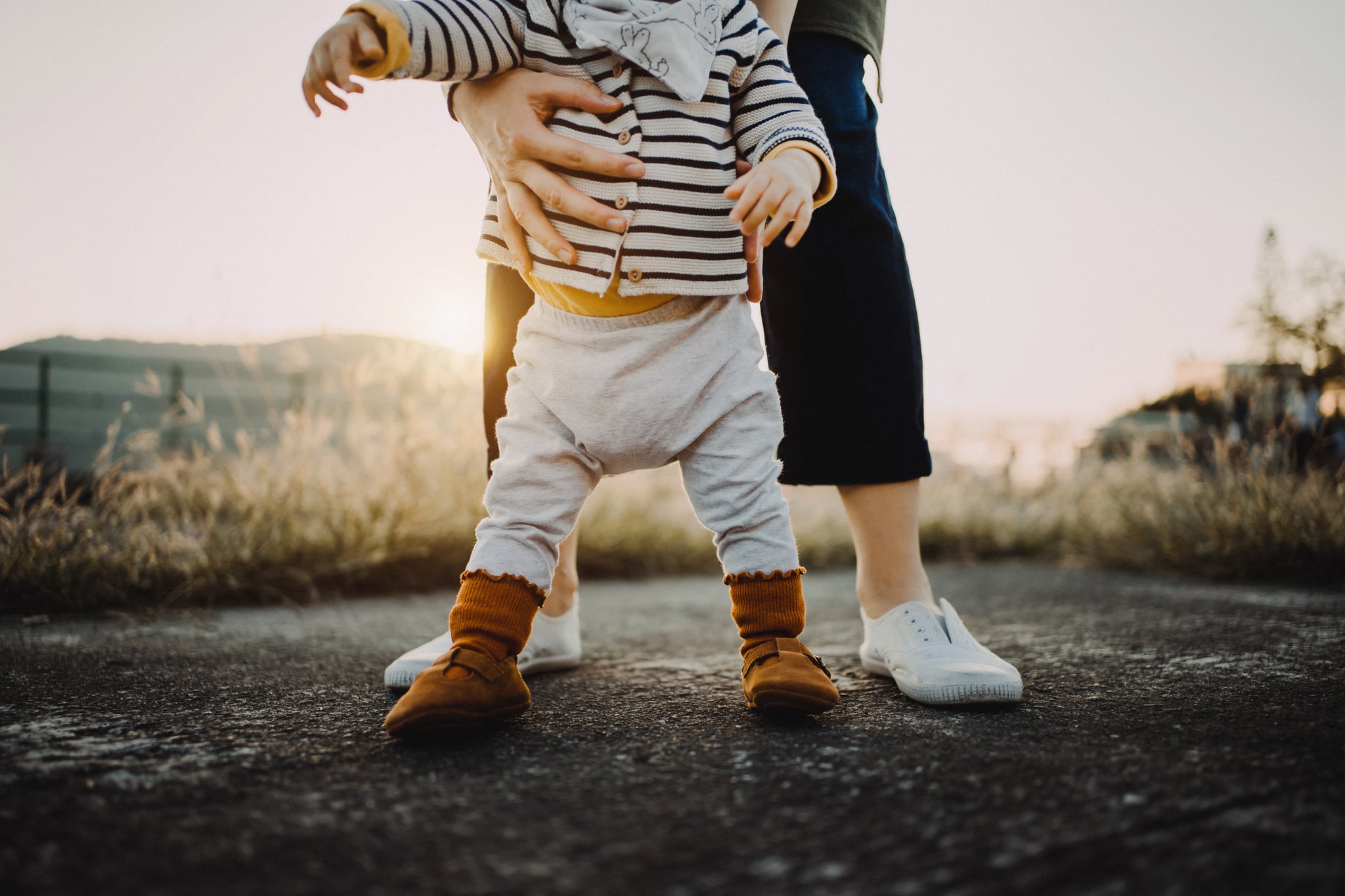 I was nine weeks and four days pregnant. Our little baby, whom we had started making life plans for, had stopped growing. I was medically diagnosed with what is known as a "missed miscarriage." As the doctor searched for the tiniest flicker on her screen, I already knew the verdict. She was searching for a flicker of hope that I was all too familiar with when we had undergone IVF two years prior. This time, hope was completely absent.
At some point in my bliss of pregnancy-induced nausea and spectrum of food aversions, the embryo had stopped growing and its heart stopped beating. My doctor went through next steps with me, and within minutes, I had decided to move forward with a procedure called a dilation and curettage (commonly called a D&C), where they surgically remove remnants of the pregnancy. It was an easy decision as I felt like my body had already failed me since it had failed to recognize this miscarriage had even happened. Paired with the fact that I had a 13-month-old toddler at home who needed his mom to be fully present, I had no time to drag out this nightmare. Amid my grieving, I felt confident with my decision and a slight bit of relief knowing we could close this chapter and put it behind us, physically at least, within a few short days.
The next 48 hours were the longest of my life. I left my doctor's office feeling completely numb. My womb, which had previously been a place of comfort and both my babies' first home, had turned into a tomb. I felt completely incapacitated. How could I carry on knowing my baby who would never be was still in my body? After I found out this baby had died, so did my dreams of a life with him/her. A part of me was nervous at how in the world I was going to manage a toddler and a newborn. Another part of me wondered how I was going to introduce our firstborn to the idea that he would have a baby brother or sister. I'd wondered how I was going to teach my son to say his new sibling's first name, how I'd manage any feelings of jealousy or if he would be as kind and loving to his sibling as he was to our dog. There were so many changes to come with being a mom of two, so much that was unexpected. I was ready to embrace the chaos, but time/life/the universe felt otherwise.
I proceeded through the next day in a haze. I forced fake smiles and laughter in front of my toddler and mustered up every bit of strength I had to continue caring for him. With each hug, I'd pull him in closer and hold him a few seconds longer. As I faced the fragility of life, I had one tiny miracle standing right in front of me.
As I faced the fragility of life, I had one tiny miracle standing right in front of me.
Nap time would allow me a couple hours of relief where I was able to crawl back into the darkness and isolate myself from the rest of the world. When morning came, it was time to complete the procedure. We headed to the doctor's office and sat in the waiting room. One by one, I saw baby bump after baby bump walk through the door, a harsh reminder that this was not going to be my future. Not this time, anyway. I sat there straight-faced while my partner and I awaited our fate.
As we sat in the surgical room waiting for my doctor to come in, tears started flowing from my eyes. This was it. I was here. This was really happening. These were my final moments with the child I would never have a chance to meet. It didn't matter if I was ready; I had to come to terms with reality; this was happening and there was no going back.
In what seemed like mere minutes, I awoke and was handed a juice. Everything was a bit fuzzy, but there was one thing I knew for sure — I was no longer pregnant. It's an indescribable experience to go from the excited state of an expecting mom to no longer pregnant and no baby to show for it. I didn't have the war wounds from an intense labor or a snuggly newborn keeping me up at all hours of the night. In fact, I didn't have anything because I merely existed through this experience until everything disappeared from under me.
It hasn't been long since this happened, and most nights, I still find myself lying on my left side feeling sad about our loss. Every day has certainly gotten easier, and we continue to take it a day at a time as a family of three.
I know that this is just one chapter in our story, and there are a few things I've learned so far: