What Is the Safest Position For a Car Seat When Driving?
Confirmed! This Is THE Safest Place to Install Your Kid's Car Seat in Your Vehicle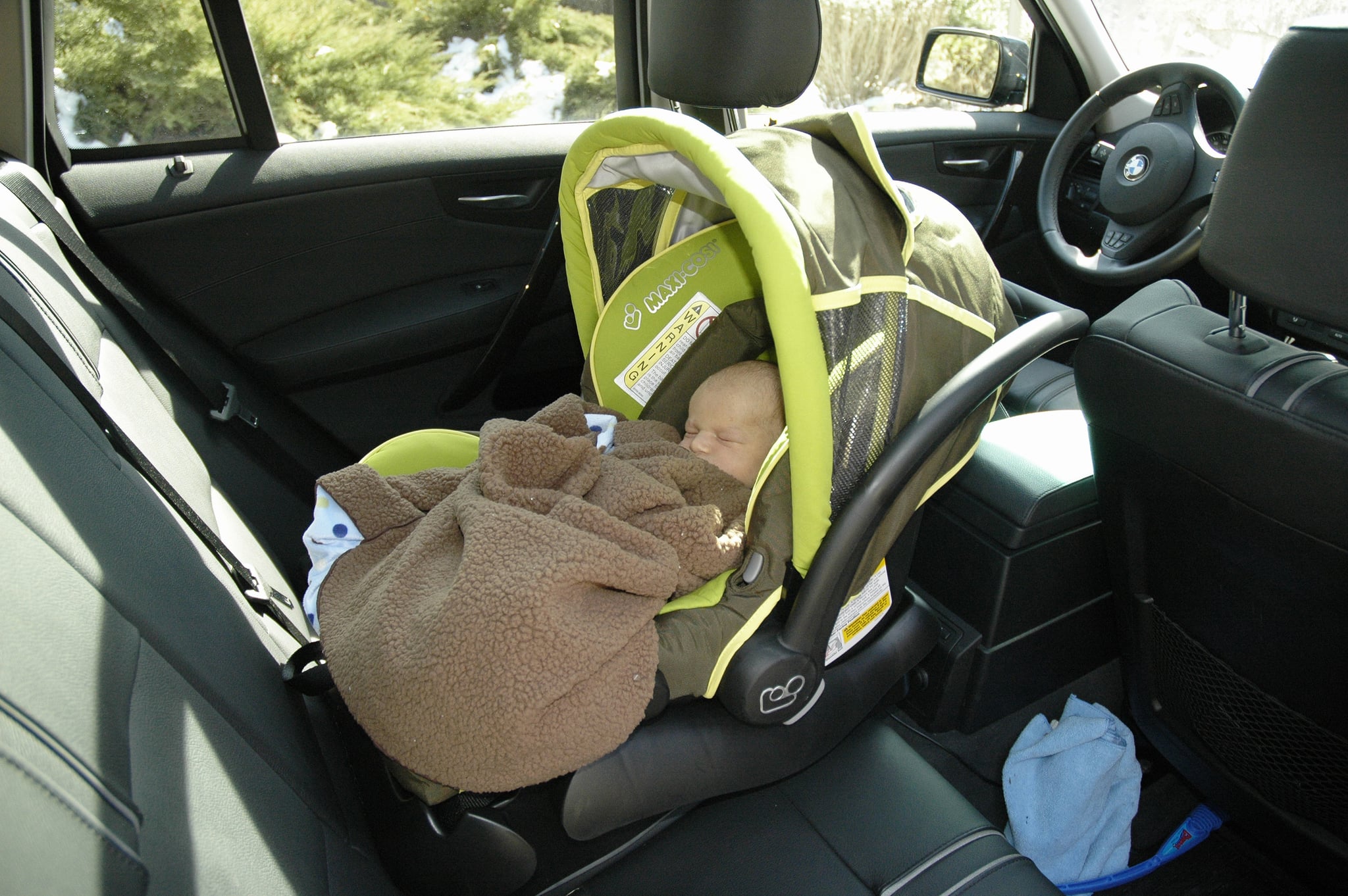 Dealing with your little one's car seat situation is just one of those things that can give new parents a headache almost instantly. But getting it out of the box and properly set up is only half the battle — you still need to figure out where to actually put it in your car. Sarah Tilton, Britax's Child Passenger Safety Technician and Immediate Past Chair of the National Child Passenger Safety Board, shared exactly where your kids are the safest in the car, which means less guesswork for Mom and Dad.
"The rear center seating position is perceived to be the safest from the perspective that it's furthest from lateral impact on either side." And while the middle seat of the second row is certainly ideal, the console in your car also plays a big part in the decision: "the width or contour of your center seating position may affect a proper and secure installation."
Sarah explained that the size of your middle backseat is also an important factor in where your child should sit. "The width of the center seat position may interfere with the access to the buckles for [those sitting in window seats]."
And that's especially important to note if you have more than one kid: "A car seat in the center may overlap in to the outboard seating position so that a second car seat cannot be properly installed," said Sarah. "We don't want a toddler feeding goldfish to a newborn. Any of these would require the use of an outboard seating position which provides a safe position."
So what does that mean for parents who are tight on space? Move your kiddo to a window seat: "A properly installed car seat in an outboard seating position is safer than a poor installation in a center position."