What Is the Tellonym App?
What Every Parent Needs to Know About Tellonym, the Latest App Fueling Cyberbullying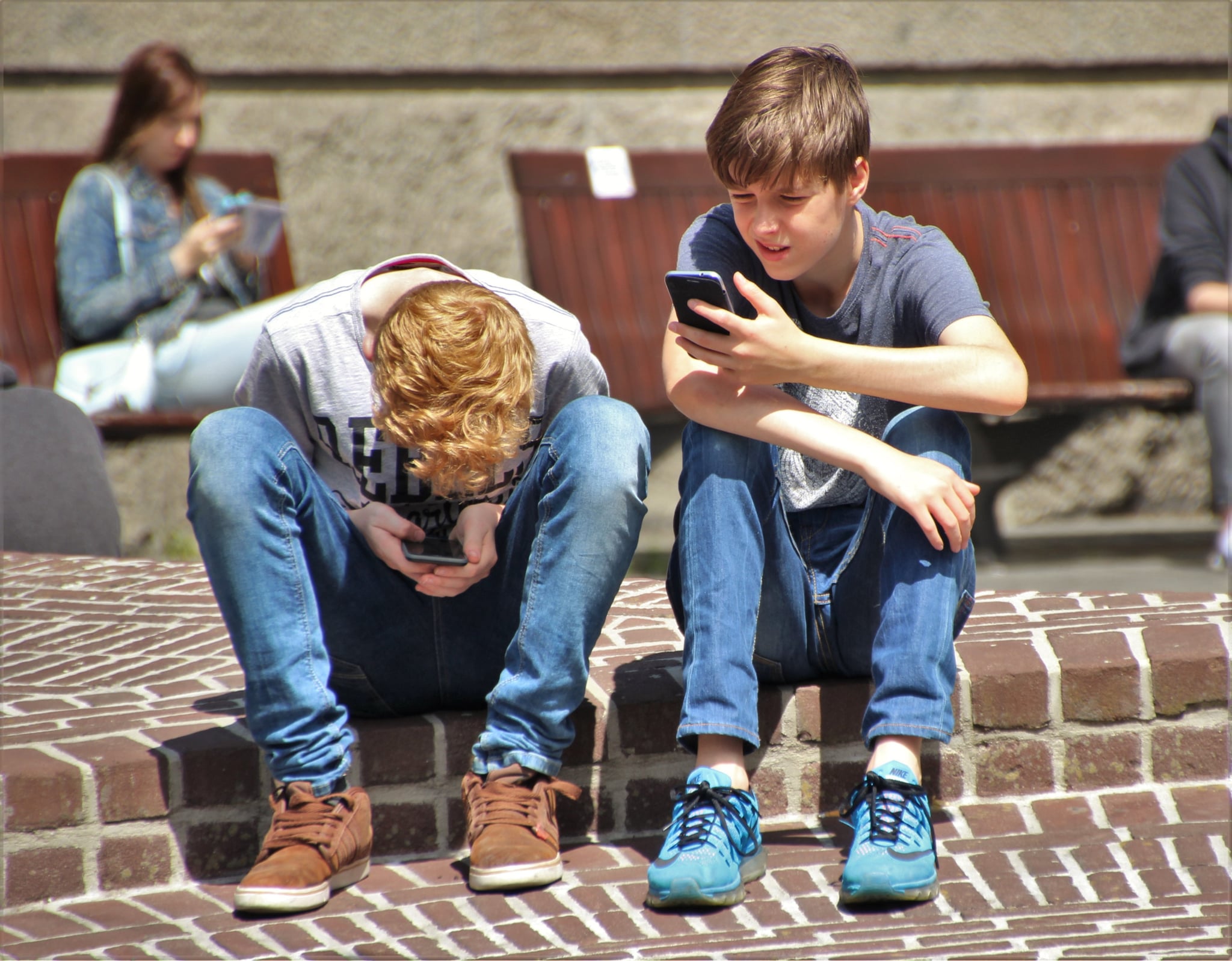 Over the last 10 years, I've worked in four different schools, and if there's one thing I've learned over my years as a teacher, it's that bullying is alive and well. Only now, in this digital age when just about everyone has a smartphone, bullying doesn't end when the last bell rings. Thanks to the help of a few popular apps, cruel things can be said and done with anonymity and, subsequently, impunity. Tellonym is the latest such app to make its way into schools. Here's what parents need to know about it.
What Is It?
Tellonym (a play on the words "tell on him") is a German company whose app touts itself as "the most honest place on the internet. See what your friends think of you, answer anonymous questions, and ask others the things you have never dared before." Currently boasting over 13 million users, the app allows you to share your link with friends on Twitter, Instagram, and Snapchat accounts. Those friends then have the ability to send anonymous messages as well as to ask and answer anonymous questions. The app is available as a free download in both the Apple app and Google Play stores.
How Is It Monitored?
Maximilian Rellin, a representative from the app's developer, Callosum Software, told a German newspaper that Tellonym checks upwards of 200 messages every day that are reported as inappropriate. Nearly 60 percent of those are deleted. He added that the terms of use prohibit messages that are "sexually explicit" or "intended to offend anyone."
Users have the option to report content that they deem inappropriate, block other users, or set a filter to block messages containing certain words.
Why Parents Should Be Concerned
When kids are being bullied, there's no shortage of reasons they might be reluctant to tell a parent or trusted adult. Maybe they're embarrassed, scared, or even feel responsible in some way. Whatever their reasons may be, the fact remains that not every child comes forward. And with things like text messaging, private social media accounts, and anonymous apps, it's now easier than ever for kids — whether they're the bullied or the bully — to keep their parents in the dark.
Anonymity is the whole point of Tellonym, which makes it the ideal platform for cyberbullying. The app does have terms of use that prohibit offensive content, but several users have voiced their concerns and experiences on the app's Ratings and Reviews page. They claim to have been the victims of cyberbullying through the app and have called it dangerous. In online forums, parents discuss the threatening "tells" their children have received.
What Parents Can Do
Talk to your children. Keeping the lines of communication open may encourage kids to open up if they're being victimized or know someone who is. Don't be afraid to advocate for your child. In spite of their zero tolerance policies, school officials don't always step up when they learn a student is being bullied. If I had to guess based on my experience as a teacher, I'd say that fear of lawsuits or fear of not having their yearly budget passed are the main reasons some school officials would rather not get involved when it comes to bullying, especially if the bullying is taking place outside of school or on social media. But if you suspect your child is being bullied, work your way up the chain of command. Contact their teachers, their guidance counselors, or their principal. Take it all the way to the superintendent if you have to. If your child's school happens to be one that requires you to step out of your comfort zone and be more assertive, then do it. You'll be glad you did.
Lastly, limit social media. You're the parent, you make the rules, and, in all likelihood, you pay the phone bill each month. So what if your kid is the only one not on social media or can only access it once in a while under your supervision? They have little to gain by being on there, but so much to lose.