When Will Elena of Avalor Air?
Disney's First Latina Princess Announces Her Debut Date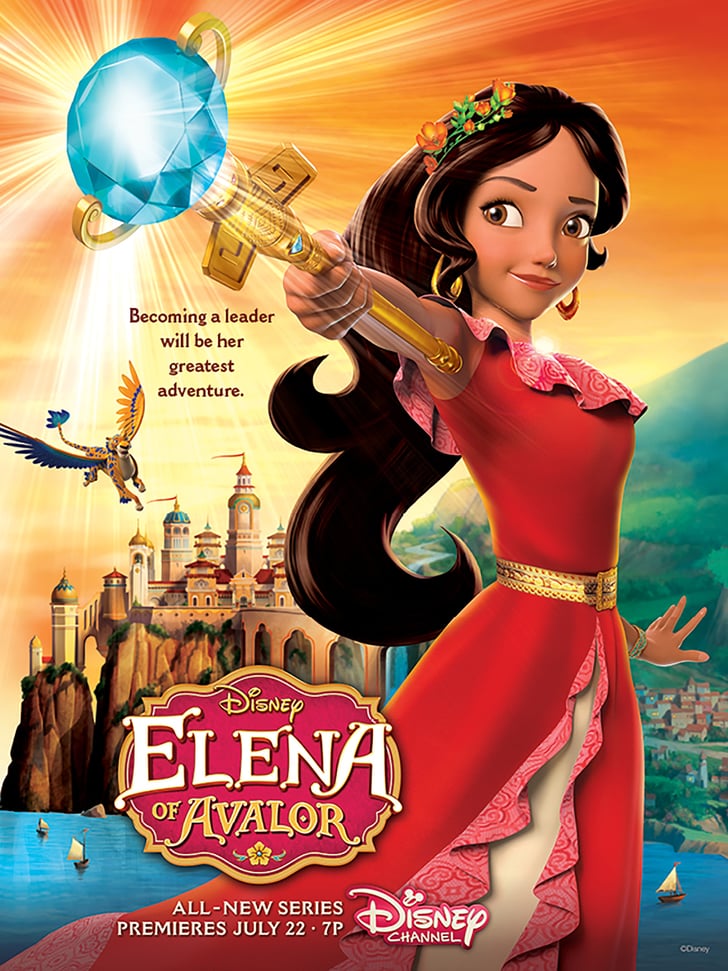 Disney's newest princess — and its first Latina princess — will officially make her television debut on Friday, July 22, at 7 p.m. EDT on Disney Channel. But for those who can't wait until the big day to meet Elena of Avalor, Disney is offering verified users of the Disney Channel app a full-length preview of the first episode, "First Day of Rule," beginning Friday, July 1.
A highly anticipated addition to the Disney Channel lineup, Elena of Avalor will be geared toward children between 2 and 11 years old and will tell the story of a teenage princess who has been trapped within a jeweled amulet for decades, has to journey all through her kingdom to find her parents, and take her rightful place on the throne — but she'll need to defeat an evil sorceress to do so. The show will feature a hat tip to Latin and Hispanic cultures through architecture, traditions, food, and, of course, music. The show's theme song is performed by Gaby Moreno, Latin Grammy Award winner for best new artist, while Elena's anthem "My Time" is performed by Aimee Carrero, who also voices Elena on the show.
The show will feature storylines designed to sharpen kids' cognitive skills while promoting their ethical development. The show was created by Craig Gerber, who also brought us Sophia the First, and the excitement prior to the debut has already led Disney to schedule an Elena and the Secret of Avalor movie to air on Disney Channel this Fall, as well as arrange for Elena to appear for meet-and-greets at Walt Disney World.
We don't know about you, but we're already setting our DVRs for July 22!