When Is Hoda Kotb Coming Back From Maternity Leave?
Hoda Kotb Is Having "the Best Summer" of Her Entire Life With Her 2 Daughters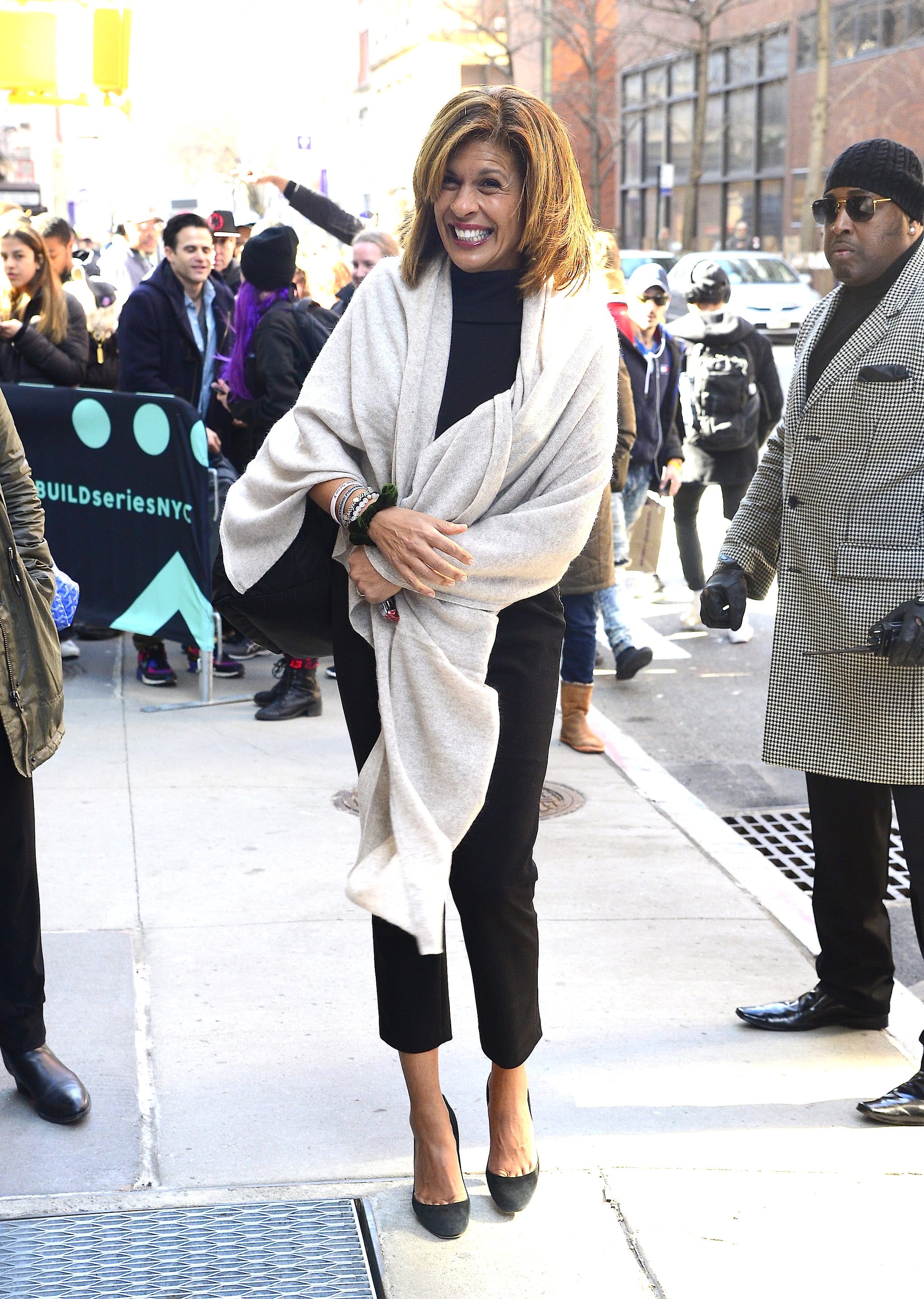 Image Source: Getty / Raymond Hall
Hoda Kotb is officially returning from maternity leave! After spending an incredible Summer at the beach with her girls, Haley Joy, 2, and Hope Catherine, 4 months, the TV host is heading back to work on Sept. 3.
"I'm not going to lie, this probably has been the best Summer of my entire life with these two kids, I've loved every second of it. But you know what else I'm going to love? Coming back to you guys," she said on a call-in to the Today show.
As for life with her two beautiful daughters? She's focused on helping them hit various milestones. The 55-year-old mom recently told People that Hope is "following things with her eyes," "grabbing things," and hanging out with her big sister. As for Haley Joy? She's a regular old chatterbox. "She's gone from saying a bunch of words to saying complete sentences and cracking me up," Hoda said.
Explaining the ins and outs of everyday life to Haley Joy has become a big point of Hoda's focus. "I said to her, 'These are car snacks; we don't eat them anywhere else.' And we were getting on the train and I said, 'We'll have train snacks,'" she said. "She said, 'Can we have them?' She was sitting on a bench and she said, 'Can I have a bench snack?'"
Now, Hoda is gearing up to return to her show Today With Hoda & Jenna, while her counterpart, Jenna Bush Hager, remains on maternity leave after the birth of her son, Henry Harold "Hal" Hager. Recently, Hoda got some advice regarding her show from none other than Kathie Lee Gifford. "Live your life with your kids, and take all that awesomeness and bring that to the show," Hoda said. "Just be a good mom, a good friend, a good sister, a good person. And [Jenna] has that. I said, 'I know how good it's gonna be.'"