Where to Find New-Mom Help
Google Wants to Help New Moms (and It's Doing an Amazing Job at It)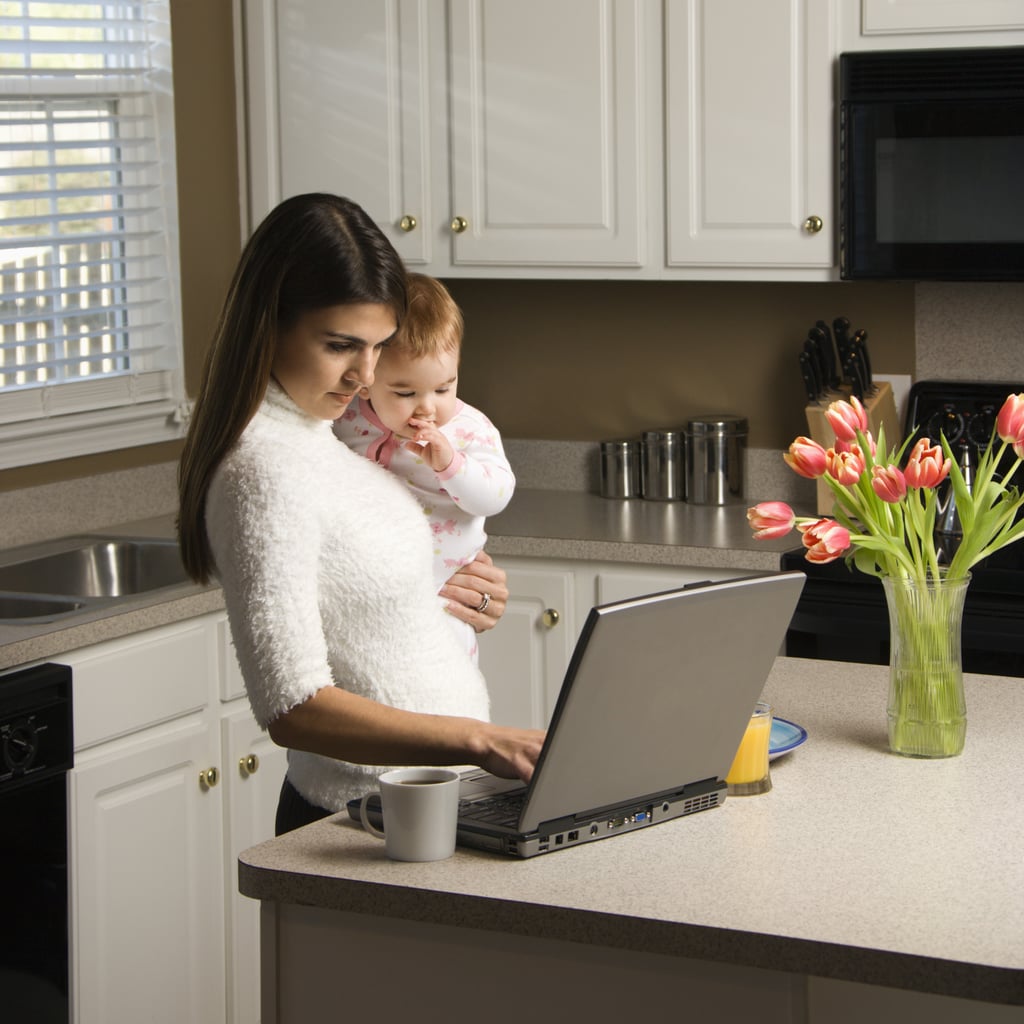 If you saw the movie Her, you may have felt just the tiniest bit of envy at all that the futuristic operating system was capable of. While you probably won't fall in love with it in a romantic sense (at least, we hope not), Google Helpouts' Parenting 101 comes pretty close to serving as a new parent's on-demand personal assistant.
All it takes is a Google account to connect with an extensive panel of parenting experts who specialize in everything from nursing mom nutrition to postnatal fitness, lactation, and even swaddling. The service goes well beyond informational videos, as you get to connect one-on-one with the specialist of your choosing for an individual consultation.
Log on to the Parenting 101 Helpout page, and scroll through the list of offerings, all of which provide their next available appointment time upfront. Schedule your session for when it's convenient for you (nap time, perhaps?) and connect with your expert from the comfort of your own home. Some sessions are free, while others incur a by-the-minute or by-the-session fee. Kick back with a cup of coffee for the easiest, most low-stress appointment you've had in a while, and don't forget to tell them that we sent you!