Whole Foods Recall Due to Peanuts
Recall Alert! Whole Foods Recalls More Than 100 Products That Could Be Contaminated With Peanuts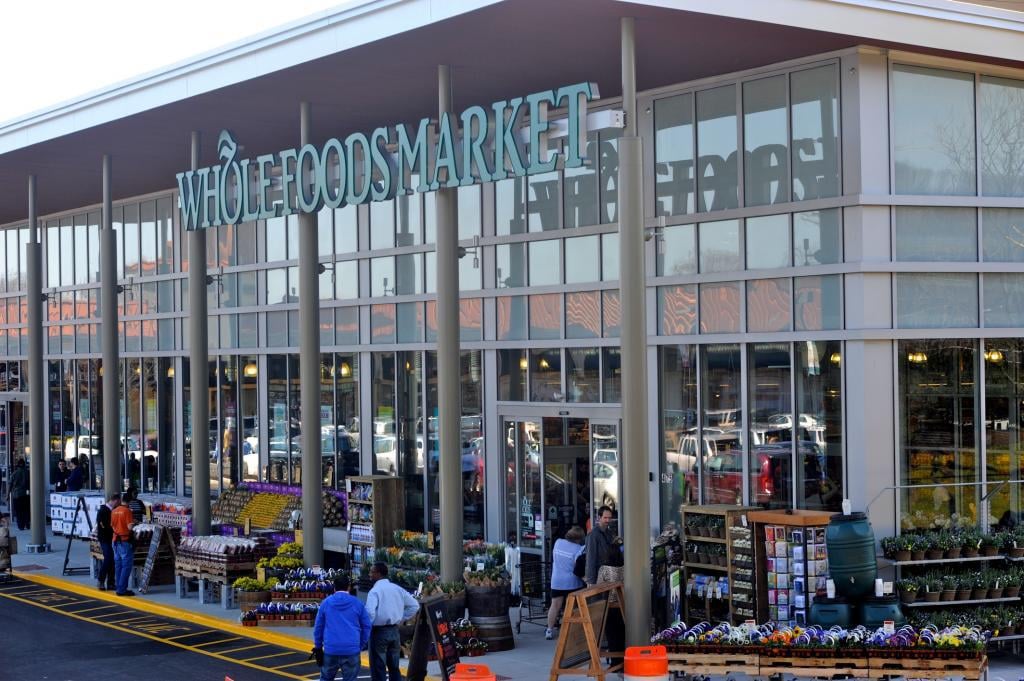 The massive cumin-related food recall that started in January has expanded to include one of parents' favorite grocery stores, Whole Foods. The grocery retailer has recalled more than 100 items that contain ground cumin spice that may have contained undeclared peanuts.
Items in the recall include preseasoned meats, prepared salads, tacos, and rotisserie chickens that were sold in stores located in Connecticut, Kentucky, Massachusetts, Maryland, Maine, New Hampshire, New Jersey, New York, Ohio, Pennsylvania, Rhode Island, Virginia, and Washington DC between Jan. 14 and Feb. 6, 2015. All items were not sold in all store locations. The complete list of recalled items can be found on the FDA website.
According to the FDA, no allergic reactions have been reported so far, and Whole Foods has removed the affected items from store shelves.
Cumin-related recalls began in late 2014, when Adams Flavors, Foods, & Ingredients' cumin supply was determined to contain undeclared peanut proteins. The company issued a voluntary recall of its spice products at the time. But since then, the number of recalls has expanded drastically as manufacturers who used the cumin in their products have been forced to pull their products due to potential contamination.
Anyone with a peanut allergy or sensitivity who has products affected by the Whole Foods recall should discard them and bring the receipt to a local store for a full refund. Any questions can be directed to the company at 512-477-5566, extension 20060, Monday through Friday, 8 a.m. to 5 p.m. CST.