Why Bouncy Castles Are Dangerous
A Gust of Wind Sent a Bouncy Castle Flying 500 Feet, With a Little Girl Still Inside It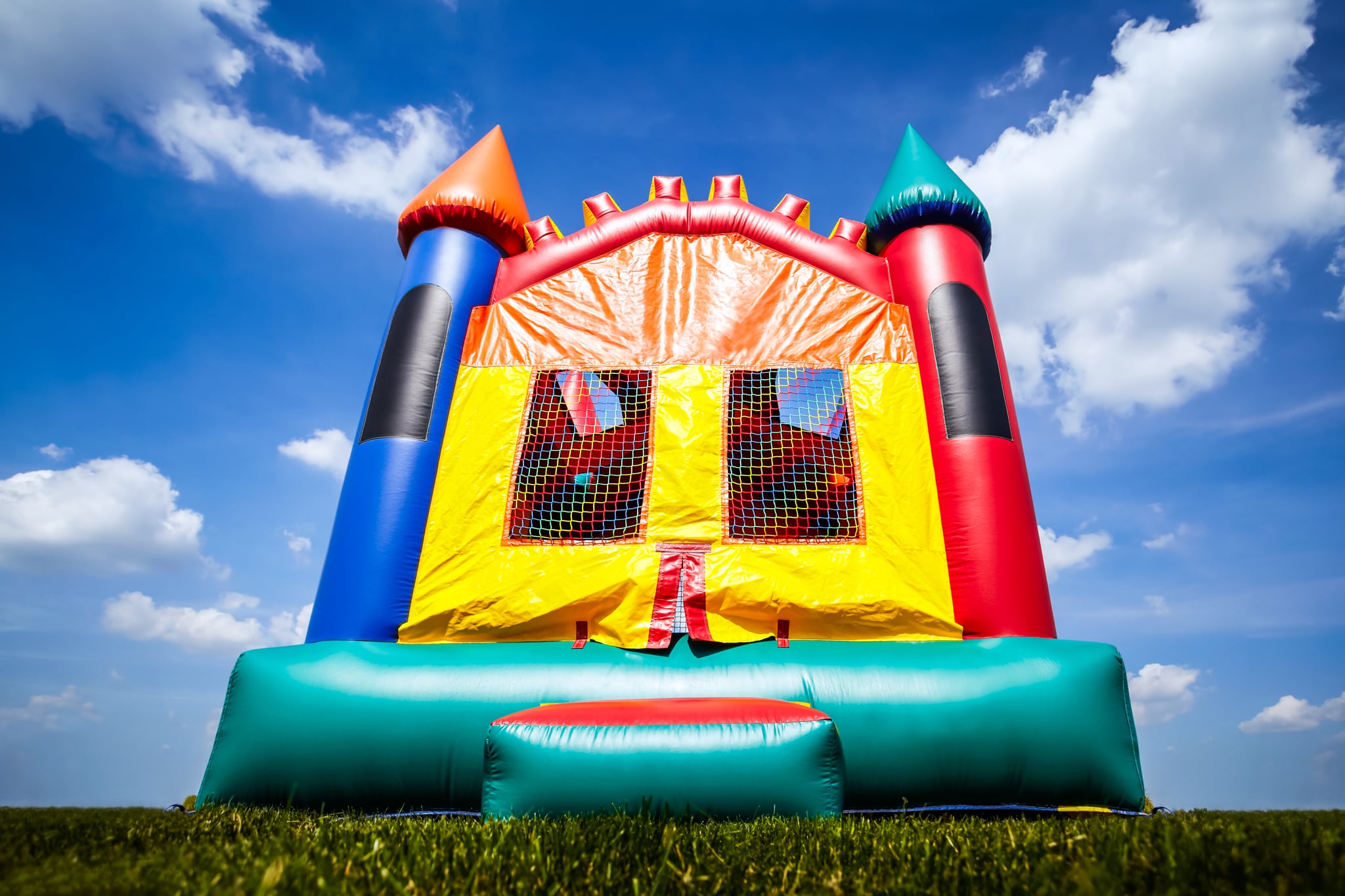 The first time a bouncy house was carried away — with children still inside it — by heavy winds, it was deemed a freak accident. But because it has happened again . . . and again, it's no longer just some tragic fluke. It's a genuine cause for concern.
During an Easter Fair in Essex, England, this weekend, 7-year-old Summer Grant was playing in a Toy Story bouncy castle when a strong gust of wind swept up the dome-shaped inflatable structure, carrying her over trailers and caravans in the park before landing 500 feet away.
The incident — horrifically witnessed by her father, who chased after the house, and younger sister — left the girl seriously injured when the castle finally crashed to the ground on a hill, and she later died of those injuries at a nearby hospital.
"It was a sudden gust," Ray Smith, a representative of the Showmen's Guild of Great Britain, told the BBC. "Had it been a consistent wind they would have closed down all the inflatables."
However, other operators opted not to even open their inflatable attractions due to the weather forecast for that day. Smith was confident the fair's organizers properly staked out the castle, but a man and woman have been arrested on suspicion of manslaughter by gross negligence.
Police are investigating the incident and urging any attendees with video of it to come forward. Meanwhile, others are calling for an all-out ban on bouncy castles at public events, particularly considering a similar incident — in which a giant inflatable suddenly collapsed — at the same venue just last year.
Robert Halfon, the Conservative MP for the town, implored such a law, saying all bounce houses "should be banned from town fairs, until we can be sure that they are completely safe, so such a horrific tragedy never happens again."
Should Bouncy Castles Be Banned?
Yes — they're a serious public danger to all kids.
No. This is a tragic event, but it's still so rare.
Maybe. Parents should simply proceed with caution.