Why Did Meghan Markle Have Her Baby Shower in US?
The Reason Meghan Markle Traveled to the US For Her Baby Shower Might Surprise You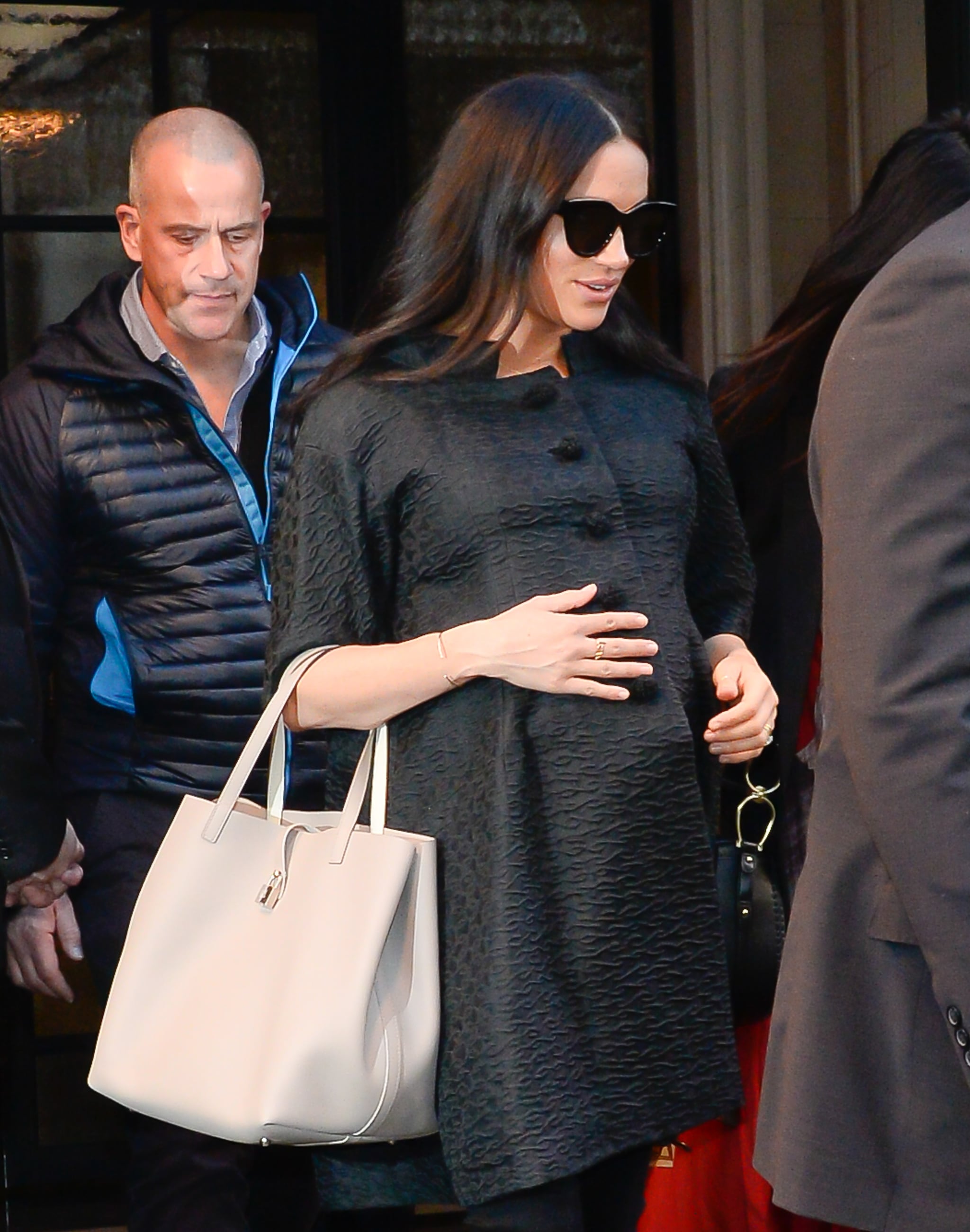 Meghan Markle has reportedly not returned to the US since she and Prince Harry tied the knot last year, so what prompted the newest member of the British royal family to travel so far — during her third trimester, no less — for her baby shower this past week?
The reason is rather simple, but likely surprising to most Americans unversed in British customs. Turns out, baby showers just aren't a tradition across the pond.
Parties celebrating an impending baby don't exist in the United Kingdom, nor do any other type of "shower" celebration — like a bridal shower in advance of a wedding. This doesn't mean Brits don't give new moms gifts. They simply offer them up after the baby is born.
So, the Duchess of Sussex likely traveled to New York for an unannounced trip that ended with a lavish, star-studded baby shower on Wednesday to experience one of her home country's long-standing traditions — one that just wouldn't have happened in her newly adopted home.
And although people are quick to wonder if this is a break in royal protocol, it's not. There's no official rule book for events such as these, and it seems very unlikely that anyone at Kensington Palace would begrudge Meghan taking the opportunity to honor a time-honored American custom.
There is one thing Meghan didn't do that is typical with baby showers: she didn't open a single gift during the celebration.
According to Gayle King, who attended the party alongside Meghan's friends Serena Williams and Amal Clooney, the mom-to-be will wait to do so with her husband by her side: "She didn't open any of the gifts because she wants to do that when she and Harry are back together."