Wine-Pocket Ugly Christmas Sweater
There's a Christmas Sweater That Fits an Entire Bottle of Wine, and Take My Money Now
As POPSUGAR editors, we independently select and write about stuff we love and think you'll like too. If you buy a product we have recommended, we may receive affiliate commission, which in turn supports our work.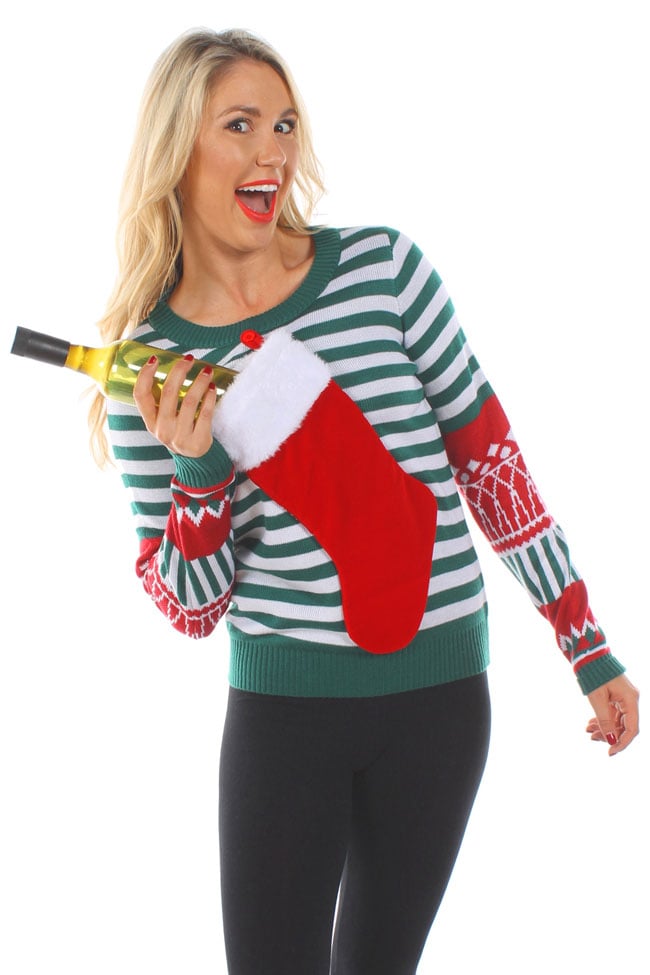 We've come a long way from the days of plain ol' reindeer- and snowman-covered ugly Christmas sweaters. This is 2017, after all, and we could use something a little edgier to really help us cope with the holiday stress (and the stress from this entire roller coaster of a year, for that matter). That's why we nearly lost our sh*t when we found out that a wine-bottle-holding sweater exists out there on the internet. #Blessed is an understatement.
Tipsy Elves (what a name, am I right?) currently sells this glorious Christmas sweater, which features a prominent stocking-shaped pocket that fits an entire bottle of wine. How genius is that?! Not down to fork over $85 to purchase it from Tipsy Elves? You can either score it on Amazon for a little cheaper or roll up your sleeves and make your very own wine-holding sweater by following our nifty how-to video.
If you need me this Christmas season, you can find me sipping chugging Pinot Grigio from my wine-pocket sweater while dodging my family's continuous questioning about my lack of a boyfriend. Thank you, Tipsy Elves, for this tacky yet oh-so-necessary gift from the heavens.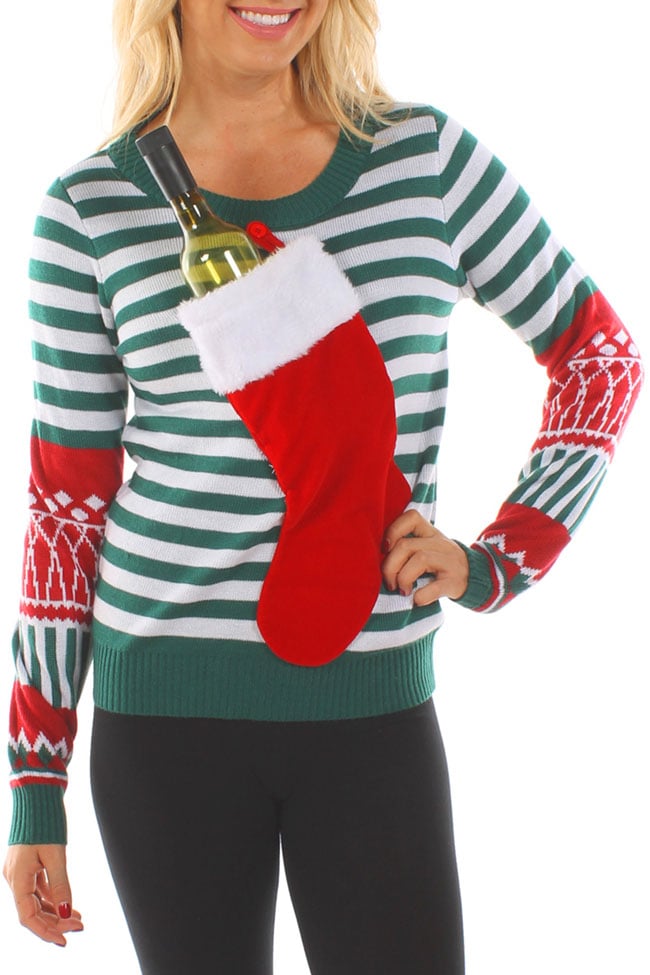 Tipsy Elves Wine-Pocket Christmas Sweater ($85)