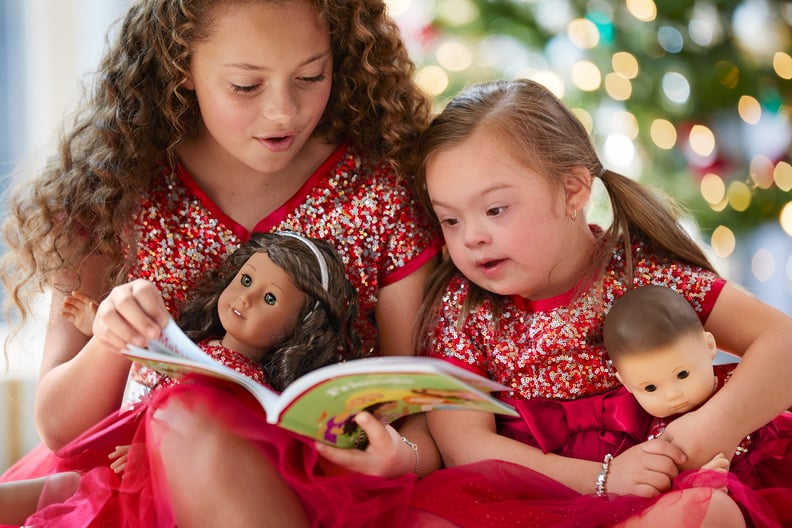 American GIrl
American GIrl
Come holiday season, the number of catalogs that come out are hard to count, but one popular doll catalog in particular is making a huge impact. When American Girl sent out its October catalog, excited families got to see talented 4-year-old Ivy Kimble wearing a sparkly red dress and holding a doll. But Ivy's inclusion in the catalog spoke volumes because not only is she a talented model, but she also has Down syndrome.
"It's a big deal for her," her mom Kristin Kimble told WLS-TV in an interview earlier this week. "It's great for my family, my kids are American Girl lovers, and to have [a kid] in the catalog is every mother's dream." But Kimble knows there is more to be done on all sides to reshape how we think about inclusivity. "For us we want to keep seeing kids of all abilities out there in print. I love [that] these companies are making the conscious effort to continue to put them in print, and my hope is that it stops being a conscious effort and just becomes natural."
Things seem to be moving in this direction for the doll company. In a Peoplemagazine interview about the photo shoot, a spokeswoman for American Girl mentioned how great it was to work with Ivy, and that the brand has plans to continue its push toward highlighting everyone. "We look forward to continuing our work in celebrating all girls."