Prince Harry Calls Meghan Markle the "Best Mum" in Cape Town
Prince Harry and Meghan Markle Basically Try to One-Up Each Other With Parenting Compliments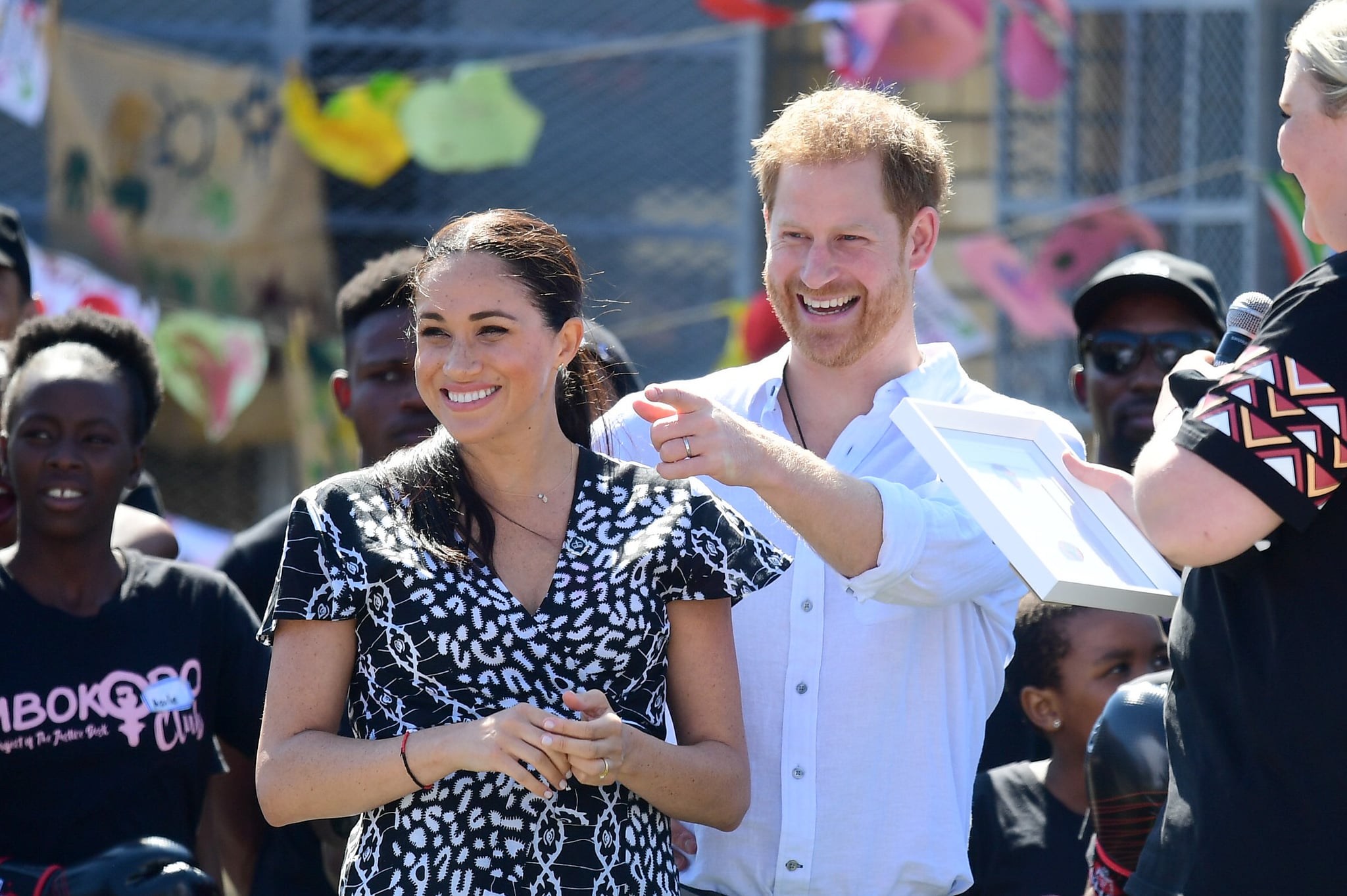 Prince Harry and Meghan Markle praised each other's parenting skills on their royal tour of Southern Africa. While meeting with young people involved in the Waves for Change organization in Cape Town on Sept. 24, Harry and Meghan were asked to share their strengths as part of the group bonding exercise. That's when Meghan opened up about parenting as a skill she's "learning and developing." She went on to say that Harry is "the best dad," while Harry was quick to add, "She's the best mum."
During a 'power hand' bonding exercise the couple were asked to declare their personal strengths. Meghan said it was 'parenting', 'which she and her husband are learning and developing'. 'He's the best dad', she said. 'Ah, she's the best mum, Harry replied, looking her in the eye pic.twitter.com/FeXFZNtG2Q

— Rebecca English (@RE_DailyMail) September 24, 2019
The sentiment reflects something similar that Meghan wrote in an Instagram post in honor of Harry's 35th birthday earlier this month. "Your service to the causes you care so deeply for inspires me every day," she wrote. "You are the best husband and most amazing dad to our son. We love you."
The couple's tour will last until Oct. 2 and will include visits to Botswana, Angola, and Malawi. Harry and Meghan's 4-month-old son, Archie Mountbatten-Windsor, is currently with them; however, he will not be there for the entire duration of the trip.