Barbie Releases a Collection of Calavera-Adorned Dolls For Día de los Muertos
Barbie
Barbie
Every editorial product is independently selected by our editors. If you buy something through our links, we may earn commission.
Barbie is continuing its annual celebration of Día de los Muertos. The iconic brand just released a trio of new dolls ahead of the colorful holiday, celebrated in early November. This year's Barbie doll wears a ruffled purple dress with embroidered calaveras and a floral headpiece, while Ken wears a traditional charro outfit and wide-brimmed sombrero. In addition, Barbie collaborated with Mexican fashion designer Benito Santos on a special third doll in the collection.
Barbie designer Javier Meabe, who is Mexican American, described in a press release the "flood of emotions" he feels each year while working on the new Día De Muertos dolls. "I'm honored and excited to represent this holiday that is so close to my own heart," he said. "I understand how important this holiday is and am grateful for the opportunity to continue celebrating these traditions with Barbie respectfully."
Meabe also described working with Santos as a "highly collaborative experience." Santos's doll wears a dramatic black dress with red-and-white embroidery, a mermaid silhouette, and a cropped bolero jacket. "He shared trend boards so we could understand what themes he was eager to convey and then we worked together to bring his creative vision to a Barbie scale," Meabe said. "It was a passion project from both Benito's team and the Barbie team."
Barbie's 2022 Día De Muertos dolls are currently available to shop online; the Barbie and Ken dolls are priced at $80, while the Santos-designed doll is $100 and currently appears to be sold out.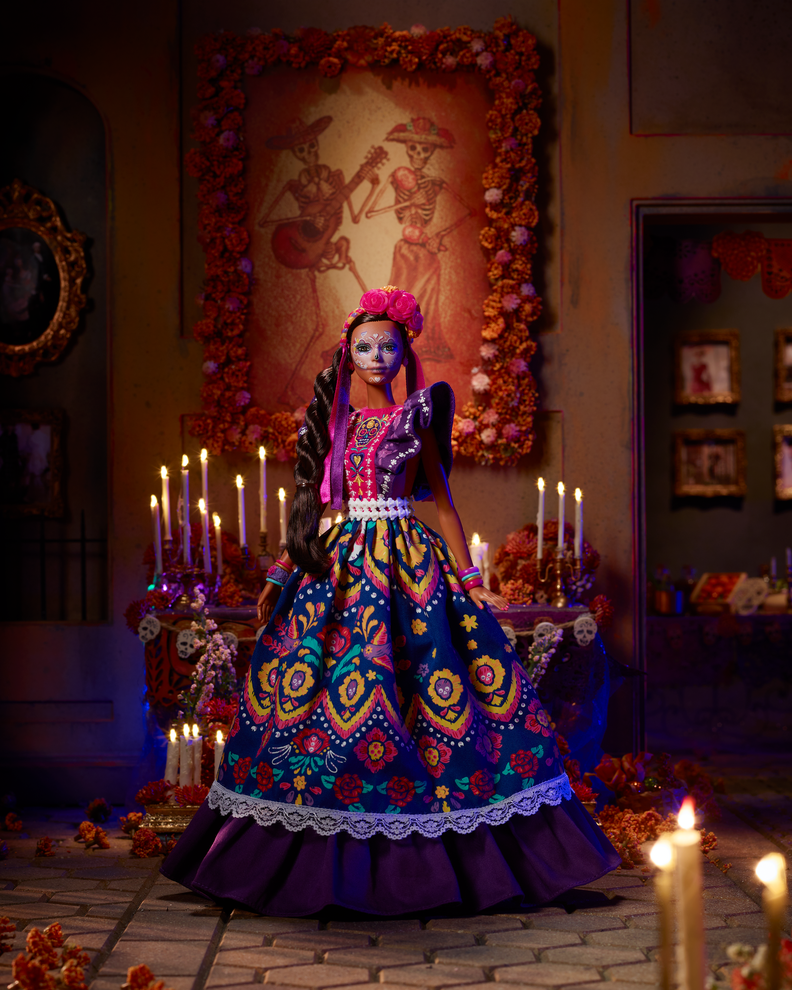 Barbie 2022 Día De Muertos Doll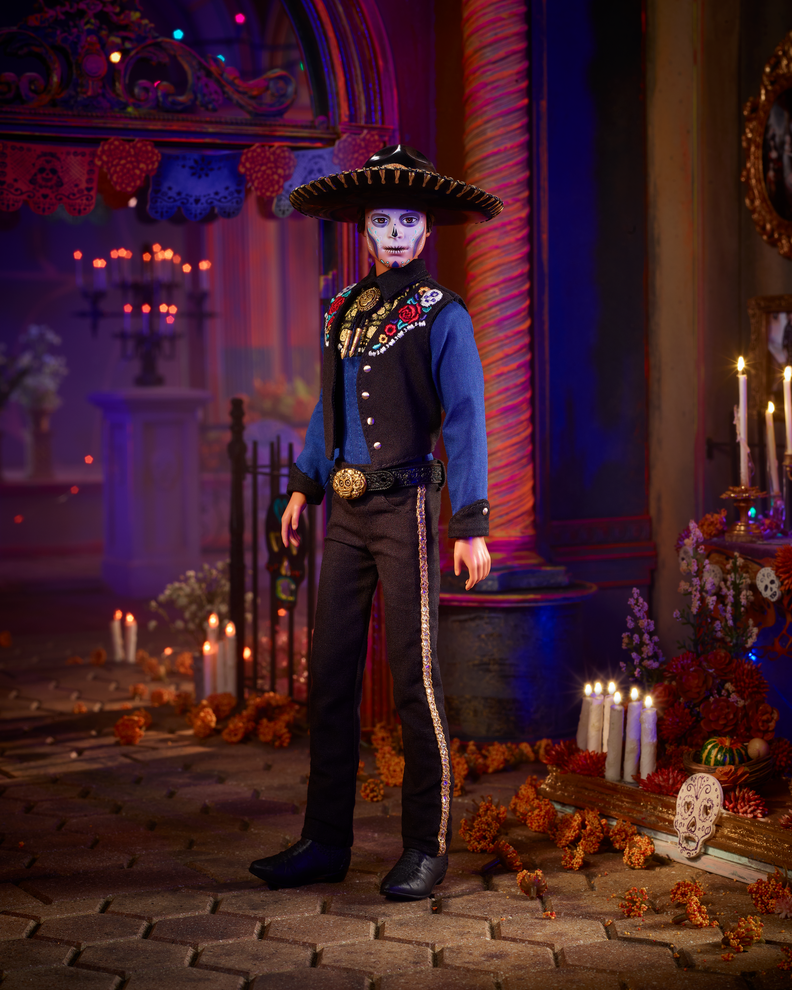 Barbie 2022 Día De Muertos Ken Doll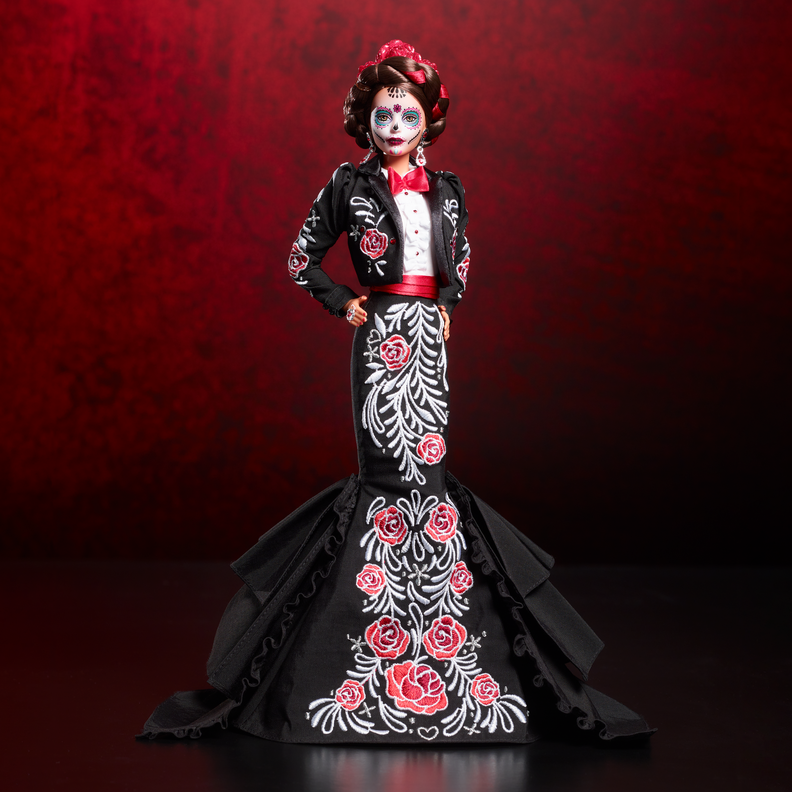 Barbie 2022 Día De Muertos Benito Santos Doll