The Best Baby Cereals For Your Infant, According to RDs
As POPSUGAR editors, we independently select and write about stuff we love and think you'll like too. If you buy a product we have recommended, we may receive affiliate commission, which in turn supports our work.
It may seem like you finally got into a groove with breastfeeding, found a long-term solution for donor milk, or at long last pinpointed the best formula for your little one. All of a sudden, it's time to start solids. The process can feel confusing. Should you make your own baby food? What about baby-led weaning? Or maybe you start with baby cereal?
All three are valid ways to start. "There is no single right way to introduce solid foods to new eaters," says Madelyn Larouche, a registered dietitian.
But opting for baby cereal may appeal to some parents for several reasons. "Cereal can be a source of important nutrients, such as iron, that play important roles in growth and development," Larouche says. "Additionally, the texture of cereals can be easy for new eaters to tolerate, allowing for a smoother transition from milk to solid food. Cereals are also easy to digest and can be low in common food allergens, like wheat."
In terms of when to start them on cereals, "the American Academy of Pediatrics (AAP) and the World Health Organization (WHO) recommend starting solid foods, including cereals, at around six months of age," says Trista Best, MPH, RD, LD, a registered dietician with Balance One. "This recommendation is based on the developmental readiness of infants and the nutritional needs they can meet through breast milk or formula alone for the first six months." Best also notes that waiting until six months to introduce solids allows an infant's digestive system to develop.
"It's worth noting that recommendations may vary depending on individual circumstances, such as a baby's specific health needs or developmental milestones," Best says. "It's always a good idea to consult with a pediatrician to determine the best time to introduce cereals or any other solid foods for your child." Best also adds that parents should avoid added sugars present in many mainstream cereals.
If this feels like a lot to take in, don't worry, because we've rounded up the best baby cereals according to RDs. After all, it can be pretty overwhelming when it comes to choosing the right baby cereal. You might find yourself wondering whether iron-fortified cereal is worth the hype or if rice cereal is actually OK to give your little one. Well, we've got you covered. Ahead, find eight of the best baby cereals, according to dietitian recommendations.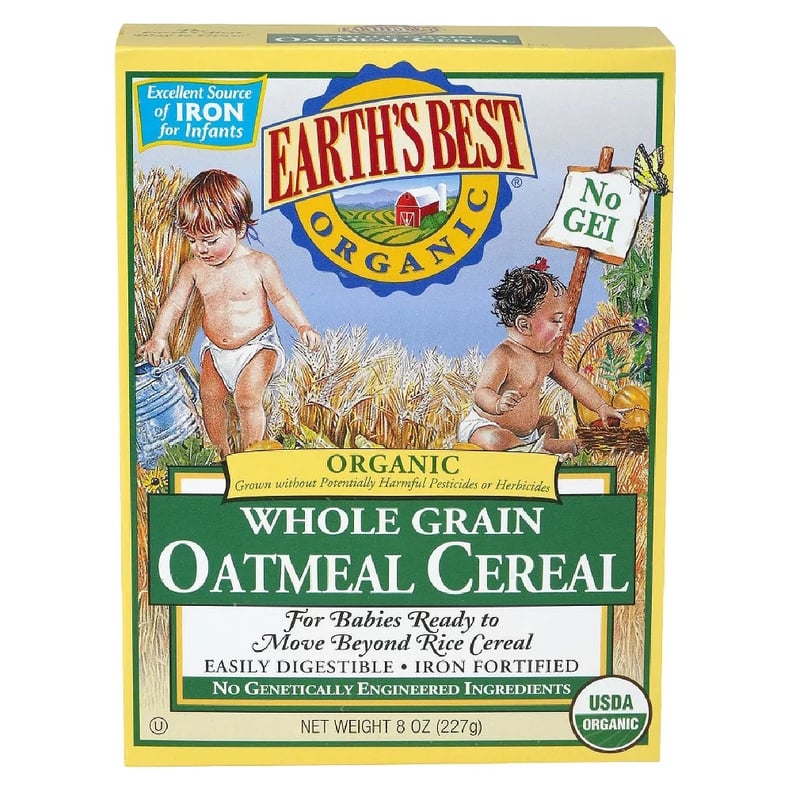 Best Whole-Grain Baby Cereal
Earth's Best Organic Whole Grain Baby Oatmeal Cereal ($4)
Best says oatmeal is a whole-grain food rich in fiber, vitamins, and minerals. And iron-fortified versions, like this one, boast added benefits. "Earth's Best Organic Whole Grain Baby Oatmeal Cereal is specifically formulated to meet the nutritional needs of infants," Best says. It's fortified with iron, which is beneficial for brain development in infancy, and contains zero genetically modified ingredients.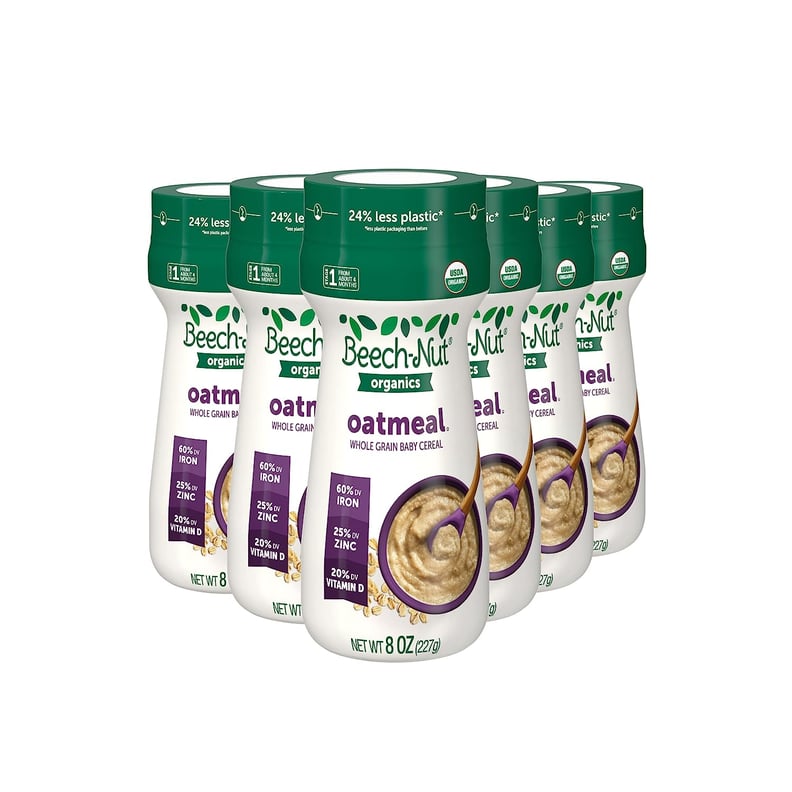 Best Organic Baby Cereal
Beech-Nut Infant Cereal, Organic Oatmeal Baby Cereal, 6-Pack ($17)
"Beech-Nut Organic Oatmeal Baby Cereal is made from organic oatmeal, which means it is produced without the use of synthetic pesticides or genetically modified organisms (GMOs)," Best says. "Organic oatmeal is a good source of essential nutrients such as fiber, vitamins, and minerals."
Best adds that Beech-Nut's cereal doesn't have added sugars. "It is important to avoid added sugars in baby cereals, as excessive sugar intake at a young age can contribute to poor eating habits and potential health issues later on."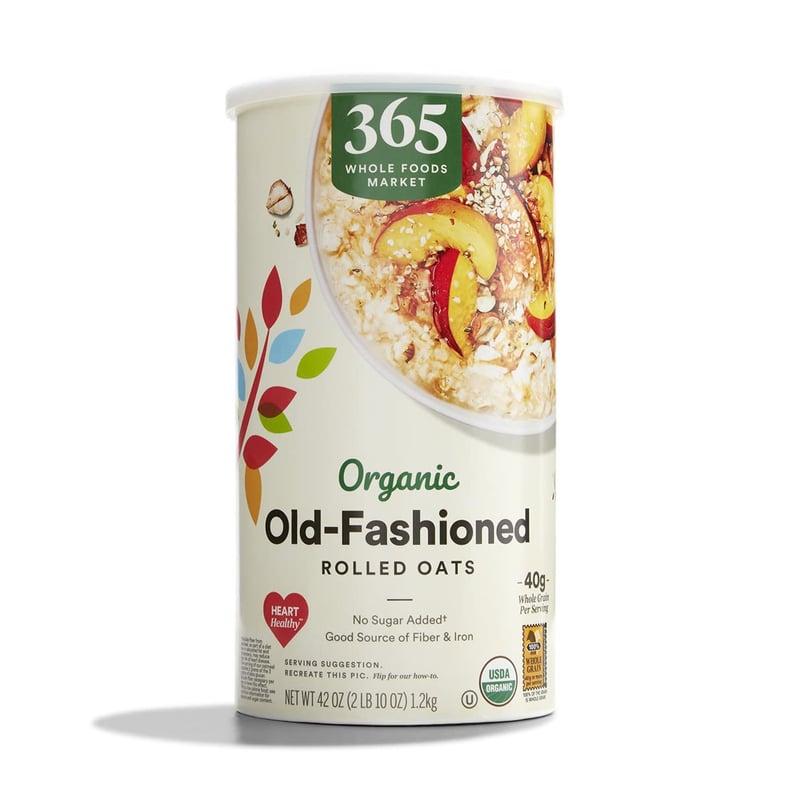 Best Budget Baby Cereal
365 by Whole Foods Market, Organic Old-Fashioned Rolled Oat ($7)
Just because the label doesn't say "baby cereal" doesn't mean an infant can't consume it. In fact, parents can get this large (42 ounce) canister of oatmeal for only slightly more than an eight-ounce package of baby cereal. "Regular instant oatmeal is safe to provide as long as it's plain and not the sweetened kind," Larouche says.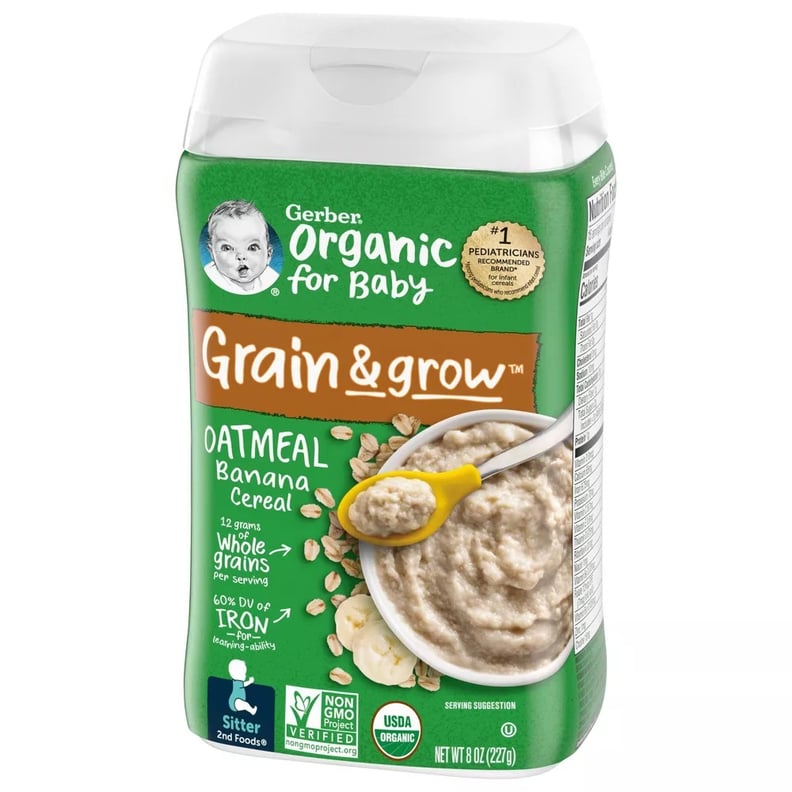 Best Baby Cereal For Picky Eaters
Gerber Organic Banana Baby Cereal ($5)
Some infants may struggle to go from human milk or formula to baby cereal. Flavored options like Gerber's Organic Banana Baby Cereal may make it more palatable. "Introducing a familiar and enjoyable flavor like banana can help make the transition to solid foods more enjoyable for babies," Best says. "Gerber Organic Banana Baby Cereal is typically finely ground and smooth, making it easier for babies who are just beginning to eat solid foods to handle and swallow. The texture is designed to be gentle on their developing digestive systems."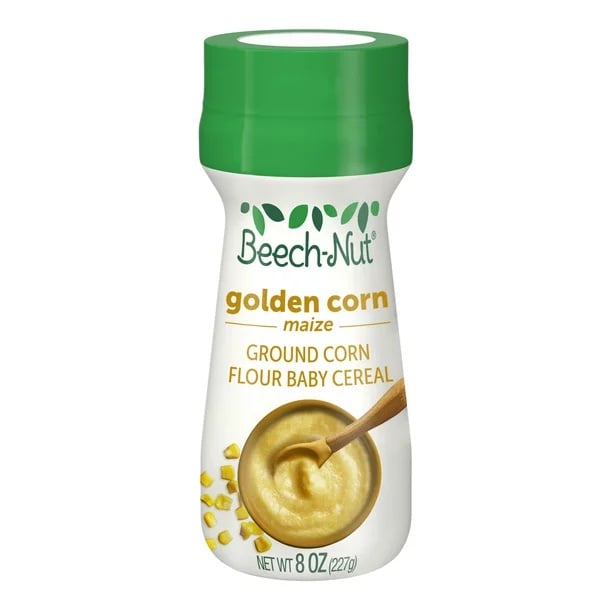 Best Corn Baby Cereal
Beech-Nut Stage 1 Golden Corn Maize Baby Cereal ($5)
If your little one isn't loving traditional oatmeal or rice cereal, Melissa Rifkin, MS, RD, CDN, recommends corn cereal as a satisfying alternative. This one from Beech-Nut "is made with non-GMO ingredients, contains a single-ingredient grain, and no added sweeteners," Rifkin says. "You'll also find important nutrients in these products, such as iron, zinc, and vitamin D."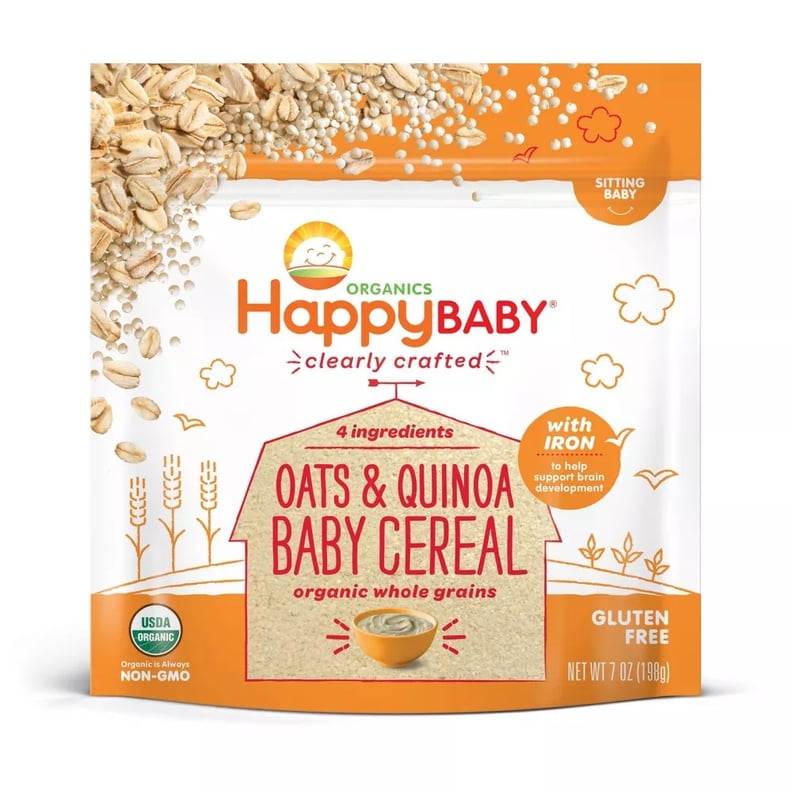 Best Quinoa Baby Cereal
HappyBaby Oats & Quinoa Ancient Grains Baby Cereal ($3)
This option from HappyBaby is made from a blend of oats and quinoa, which Best says is a nutrient-dense ancient grain. "This combination provides a good balance of carbohydrates, proteins, and essential vitamins and minerals," Best says. "Quinoa is a unique grain as it is a complete protein source, meaning it contains all essential amino acids." She also stresses that introducing protein-rich foods early on in baby's life "can support healthy growth and development in infants."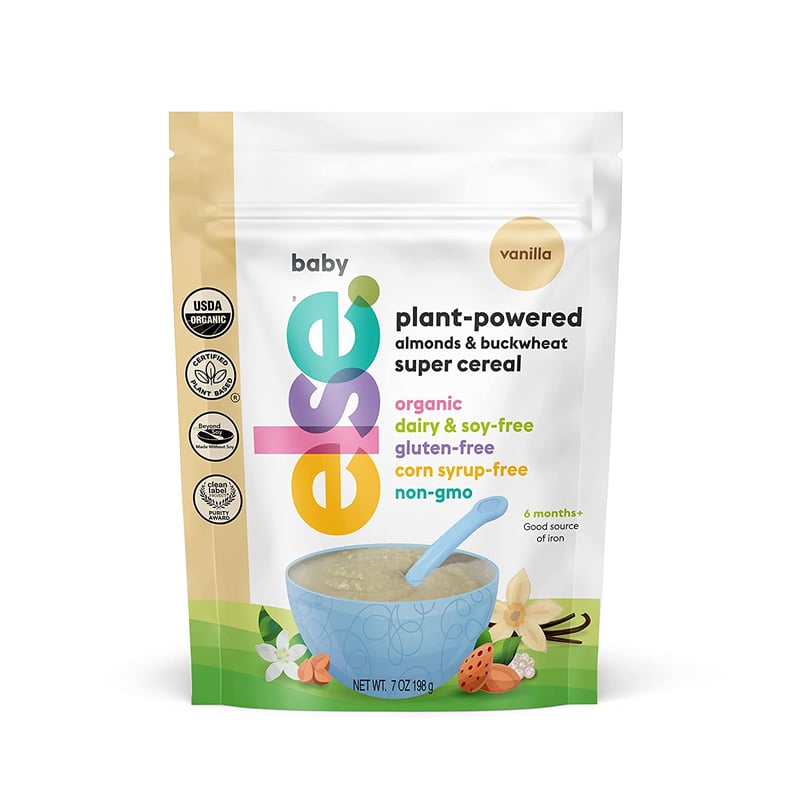 Best Dairy- and Soy-Free Baby Cereal
Else Nutrition Super Cereal For Babies ($7)
Some infants have a cow's milk protein allergy (CMPA) and require a dairy- or soy-free diet. In these instances, Else's cereal is a safe option, Larouche says. The cereal is also organic and contains plant-based protein without added sugars.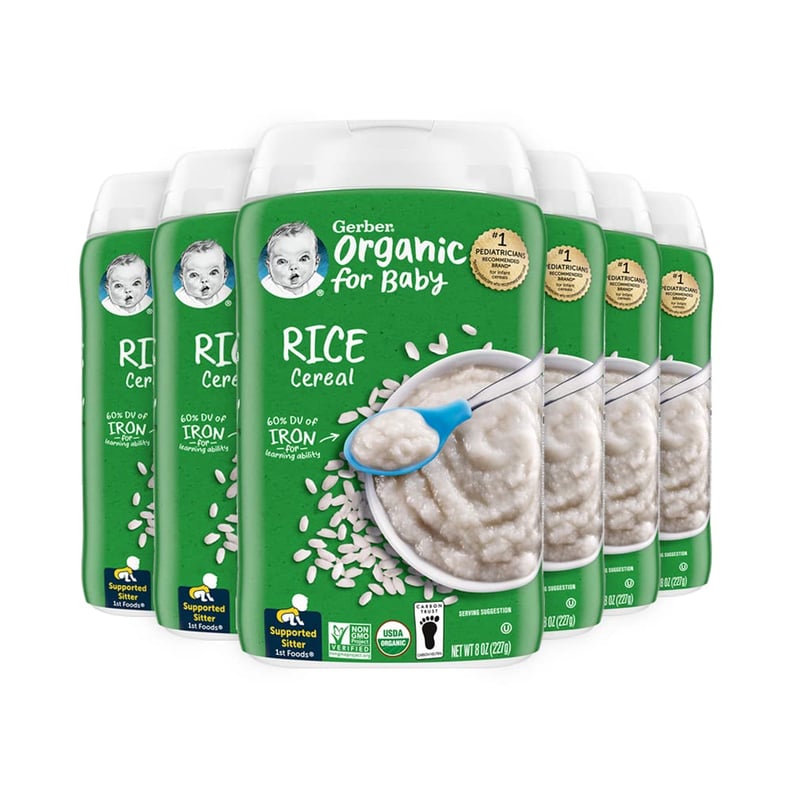 Best Rice Baby Cereal
Gerber Organic Rice Cereal ($24)
Experts were split on rice cereal for infants due to potential arsenic levels, with Rifkin suggesting parents consider sticking with other options, like oatmeal. Larouche also understands the concerns. Rice tends to absorb more arsenic than other grains, she points out.
But Larouche ultimately OK'd it if a patient's family is interested in feeding their child Gerber Organic Rice Cereal. Just make sure it's not the only source of grains or foods your infant is getting. "Arsenic is a natural element that can be found in air, water, and soil. So for this reason, using a variety of cereals with different grain profiles will help limit arsenic exposure."
Overall, reviewers did mention that Gerber's Organic Rice Cereal was easy on their child's stomach and a good way to introduce solids.