The Best Maternity Workout Clothes For Your Pregnancy Sweat Sessions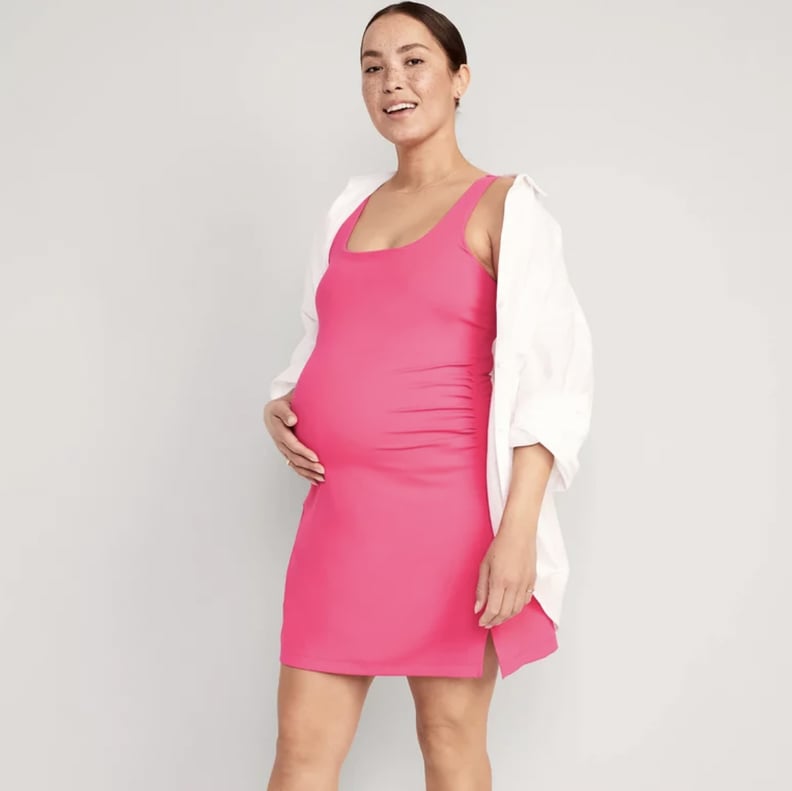 Old Navy
Old Navy
As POPSUGAR editors, we independently select and write about stuff we love and think you'll like too. If you buy a product we have recommended, we may receive affiliate commission, which in turn supports our work.
Whether you've been able to stick with your usual (or somewhat usual) fitness routine throughout your entire pregnancy or you're finally through the worst of it and ready to resume your athletic aspirations with some pregnancy workouts, you've probably found that your usual gear just isn't cutting it any longer. Maybe the waistband is just too tight, or perhaps your favorite sports bra isn't supporting what it used to. Either way, it's time to shop for maternity workout clothes. (Provided your healthcare professional has cleared you to work out, of course.)
Keep reading for plenty of maternity workout clothes picks that will have all the mamas-to-be at prenatal yoga asking you where you got your matching set. Up ahead, see our top recommendations for maternity workout clothes, and get ready to sweat.
— Additional reporting by Melanie Whyte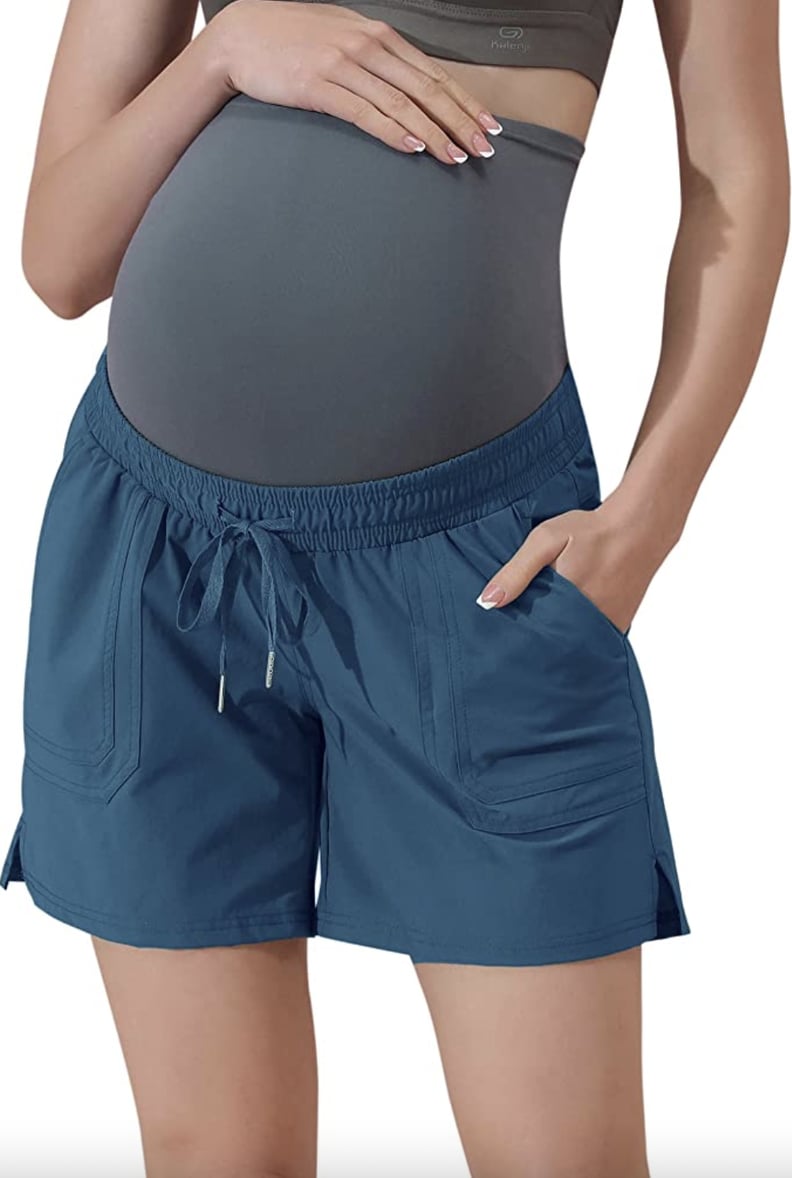 Best Maternity Hiking Shorts
Maacie Maternity Hiking Shorts ($29)
These casual outdoor shorts are quick drying and waterproof if you plan on hitting up any waterfalls during your hike or get caught in a rain shower. The belly band extends when you want to cover your baby bump for more security but also folds down as needed.
Many happy Amazon reviewers recommend them for day-to-day use as well: "I wear them every day when I get home from work. I live in them. They must be surgically removed from my body. Must have."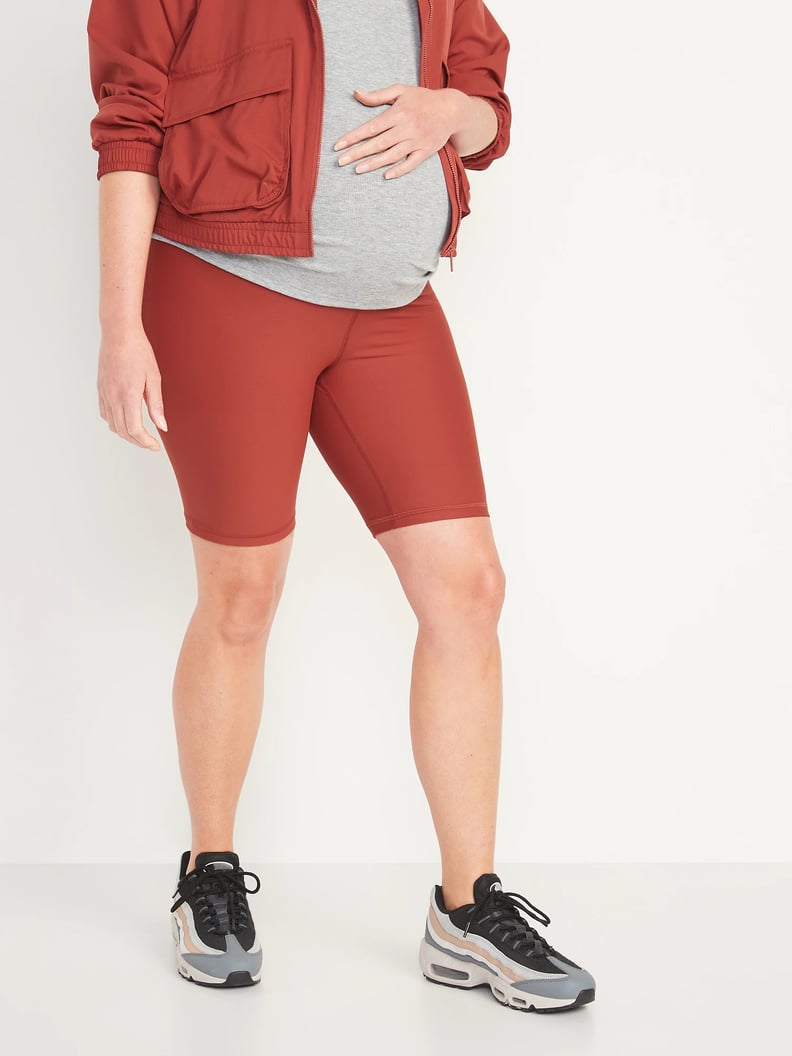 Best Maternity Biker Shorts
Old Navy Maternity Full Panel PowerSoft Biker Shorts ($17, originally $32)
Bike shorts are the perfect addition to anyone's closet but especially when you're pregnant in the summer. The soft fabric provides compression to feel supportive, while the flat-lock seams prevent chafing. These maternity workout shorts have a nearly perfect five-star rating from reviewers and come in six different colors, so you can't go wrong.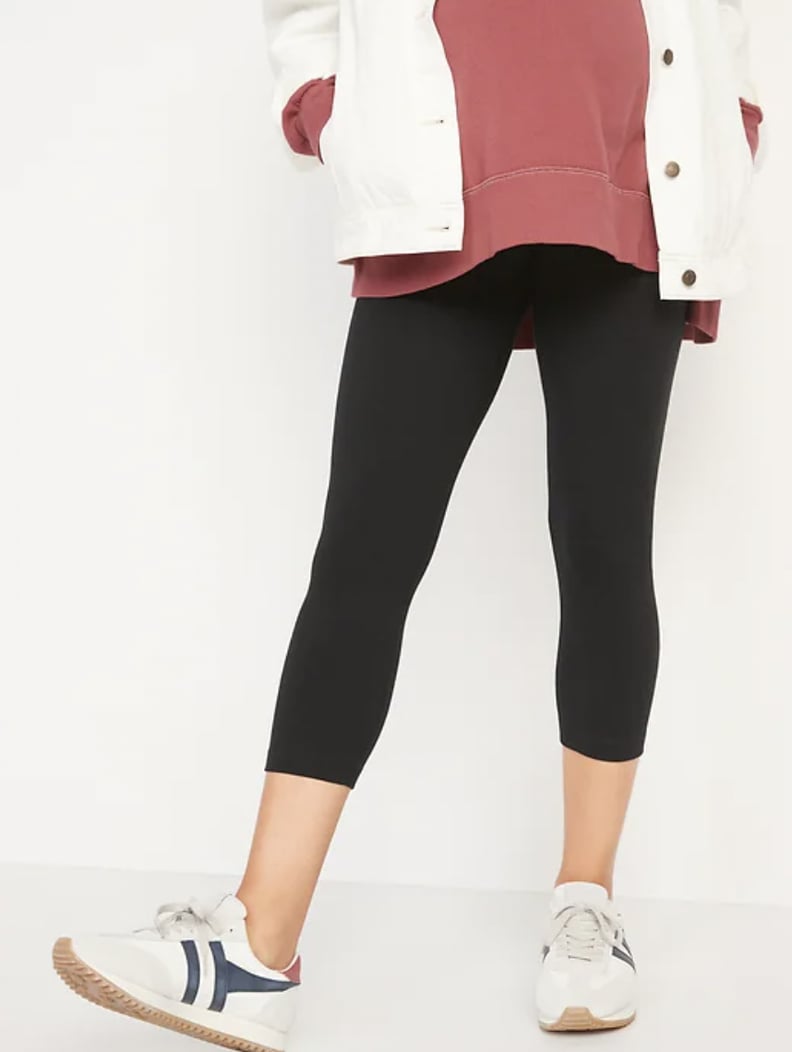 Best Cropped Maternity Leggings
Old Navy Maternity Full Panel Cropped Leggings ($20)
The comfortable stretch of these lightweight cotton jersey leggings gives a fitted look through the hip and thighs without sacrificing comfort — and plenty of room for your bump. Reviewers called these maternity leggings "comfortable" and "versatile" and promise that they're "not see through like other brands."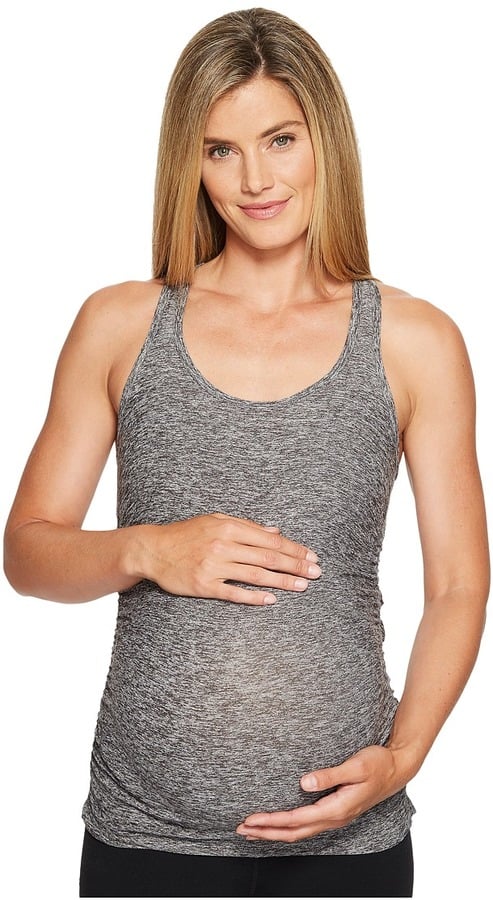 Beyond Yoga Maternity Travel Racerback Tank Top
Beyond Yoga Maternity Travel Racerback Tank Top ($50, originally $68)
This maternity workout tank top has a nice, snug fit that provides you with added support. Reviewers have given it five stars: "Adorable and soft. . . Worn primarily for HITT and Barre classes with no problems, love that there is no built in bra."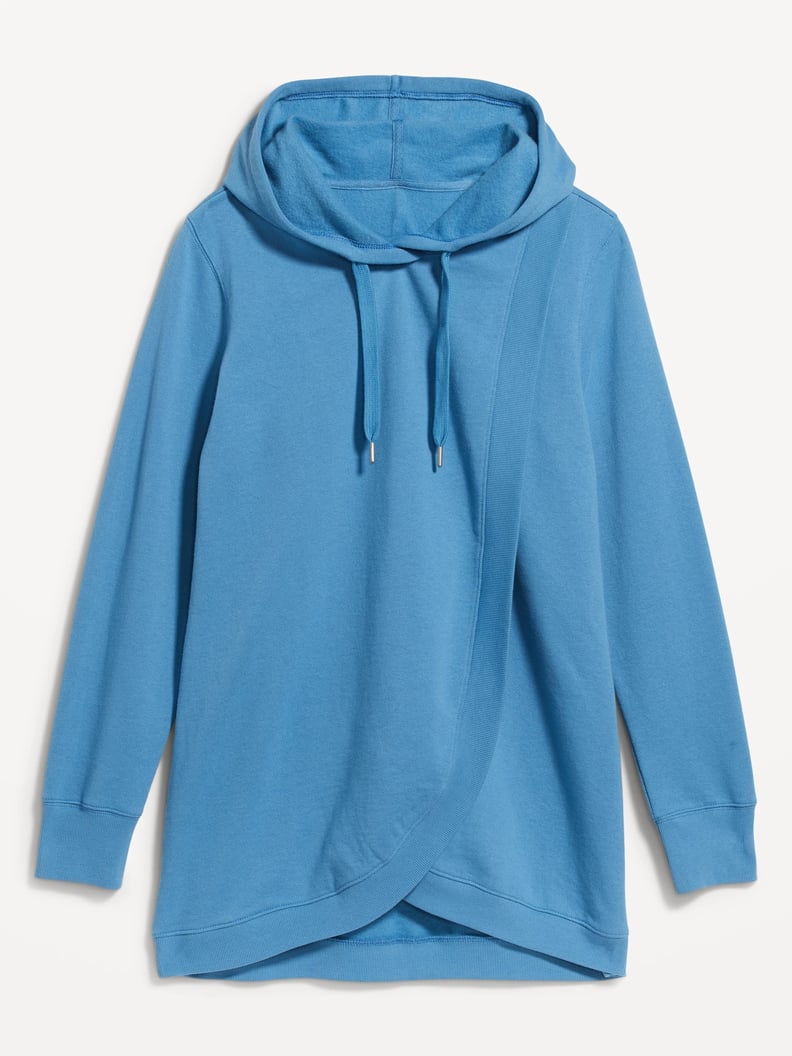 Best Maternity and Nursing Hoodie
Old Navy Maternity Cross-Front Nursing Pullover Hoodie ($31, originally $45)
This cotton-blend fleece hoodie offers a loose fit — meaning there's enough room for your bump as well as easy and discreet access for nursing postpartum. With six colors to choose from, you can feel cute and cozy when you head out for an early morning run.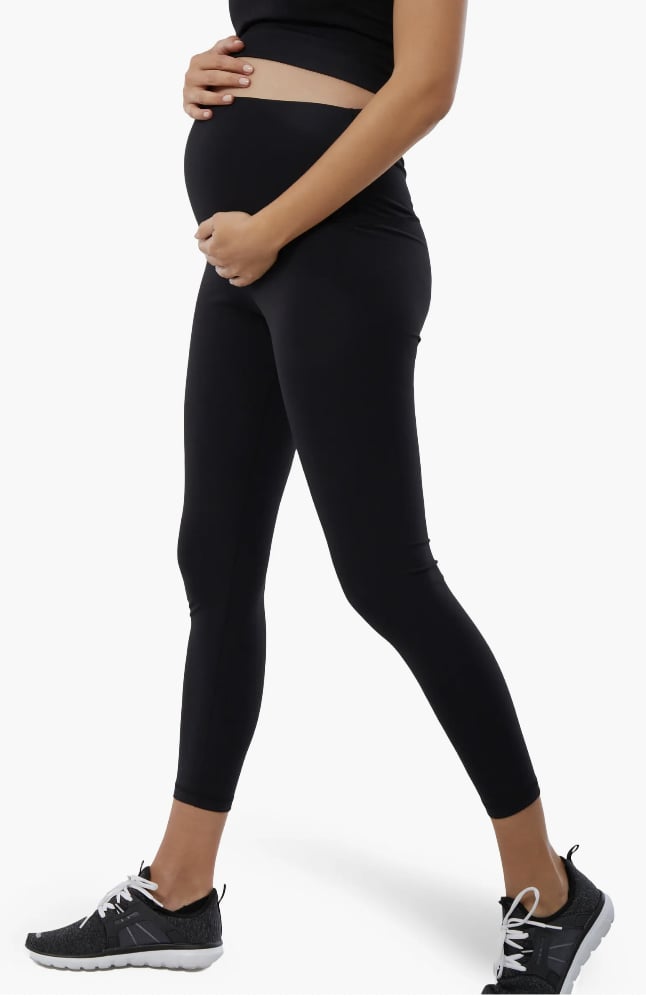 Best Foldover Maternity Leggings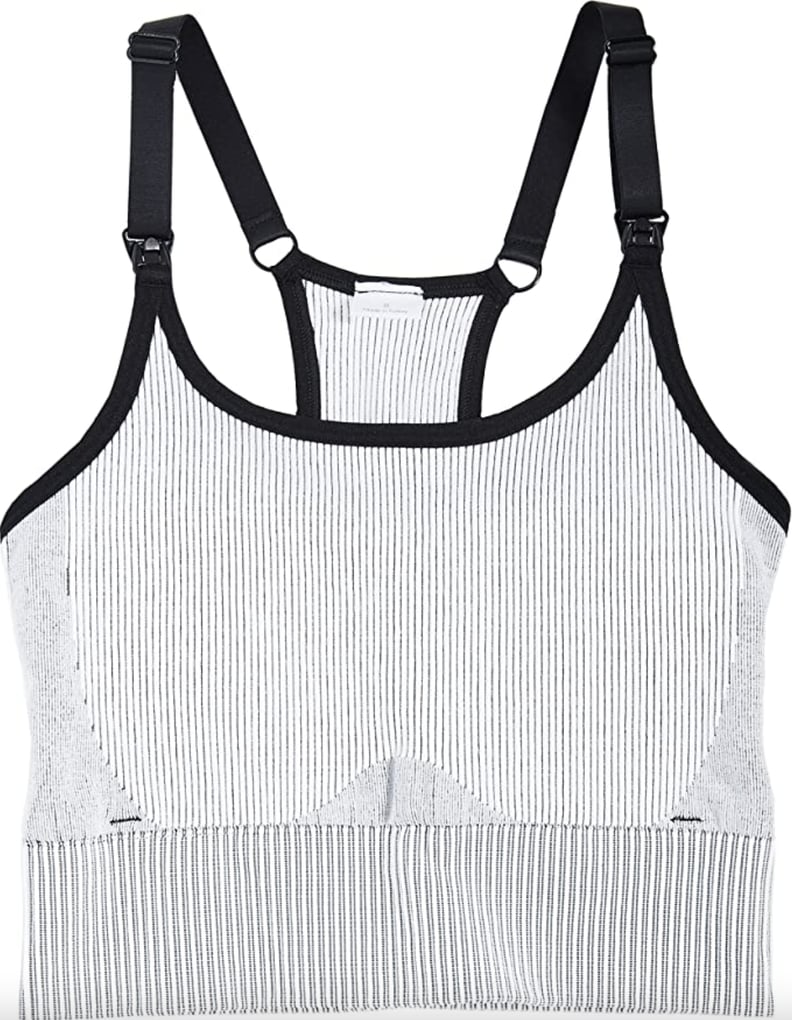 Best Breastfeeding-Friendly Sports Bra
Ingrid & Isabel Seamless Maternity & Nursing Sports Bra ($46)
This breastfeeding-friendly sports bra — which has hooks at the front bottom of each strap — is handy for both prenatal and postpartum workouts. Amazon reviewers love that the pads are sewn in, which offers better support and comfort, and none go missing in the wash.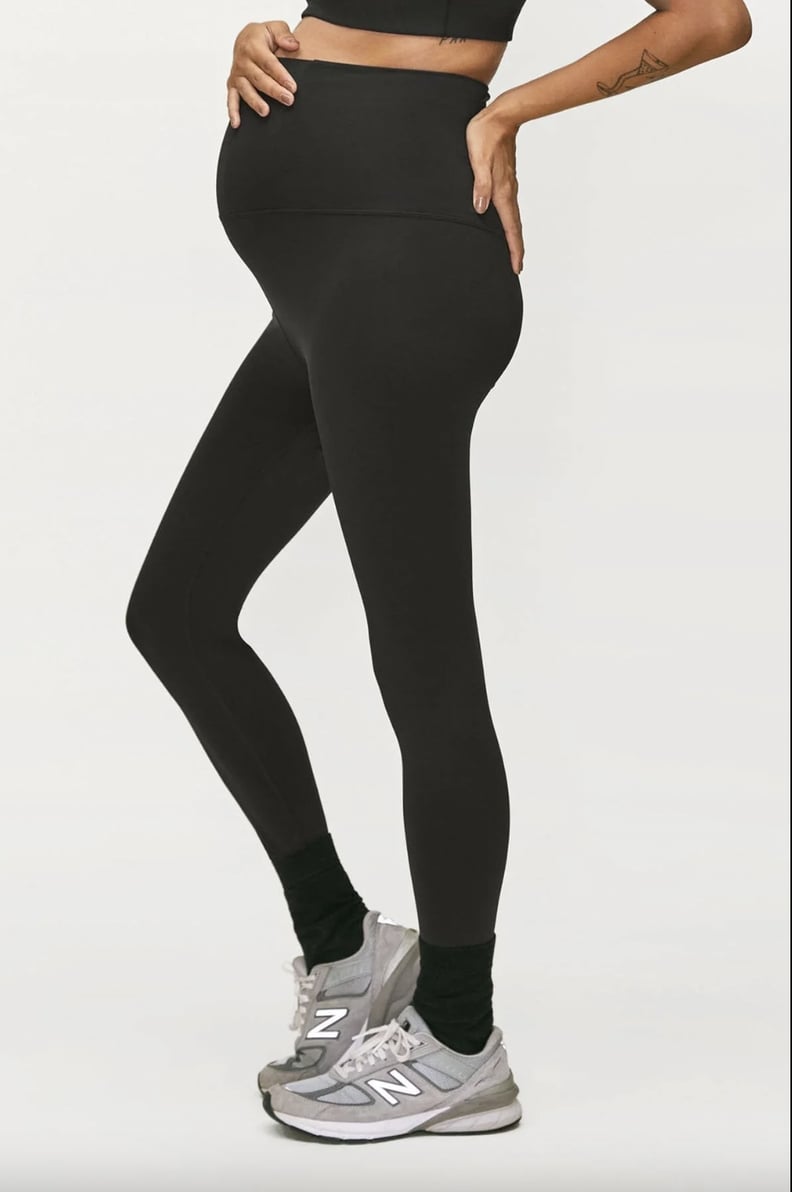 Best Sustainable Maternity Leggings
Girlfriend Collective Black Seamless Maternity Legging ($88)
These are a POPSUGAR editor's favorite due to their lightweight feel and smooth texture. Also, the brand's commitment to sustainability is unmatched so you can feel good while wearing them for multiple reasons. Read a snippet below, and check out our editor's full review of Girlfriend Collective's maternity collection.
Editor Quote: "I love these leggings and wish I had bought them earlier in my pregnancy to salvage my now-loose regular activewear. They're at the upper end of what I would spend for maternity leggings, but are incredibly functional for daily wear and a variety of workouts. I'll be living in them both now and for months after delivery, so from a cost-per-wear standpoint, these definitely hold up." - Stacy Hersher, Former Managing Director
Best Pullover Maternity Sweatshirt
Maternity Quarter-Zip Pullover Sweatshirt ($31, originally $45)
Balance out your fitted leggings with this roomy (while structured) quarter-zip pullover. Choose from a classic sweatshirt gray or mauve if you're feeling colorful. Either way, it's an equally perfect layer for going to and from workout classes or just lounging on the couch.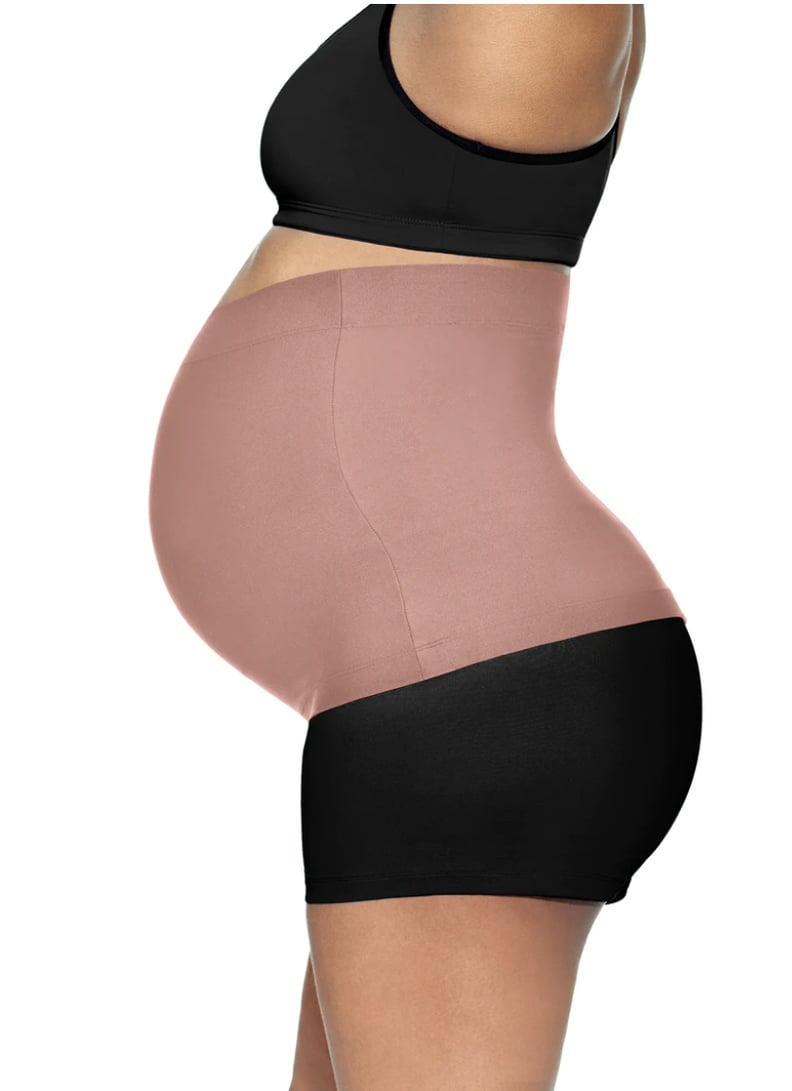 Best Maternity Support Band
Bao Bei Belly Sport Maternity Support Band ($65)
Advertised as a sports bra for your belly, this support band is a great addition to any maternity workout outfit. Get a TL;DR below, or get more details in our editor's full review of the Bao Bei belly band.
Editor's Quote: The band made an enormous difference. I didn't feel any discomfort from it; rather, I felt that with every heel strike, my belly pounded less and the pressure on my pelvis greatly diminished. The pain relief it provided me with in my third trimester, as well as the emotional benefit of being able to sweat again, was well worth another purchase." - Rebecca Brown, Former Contributing Editor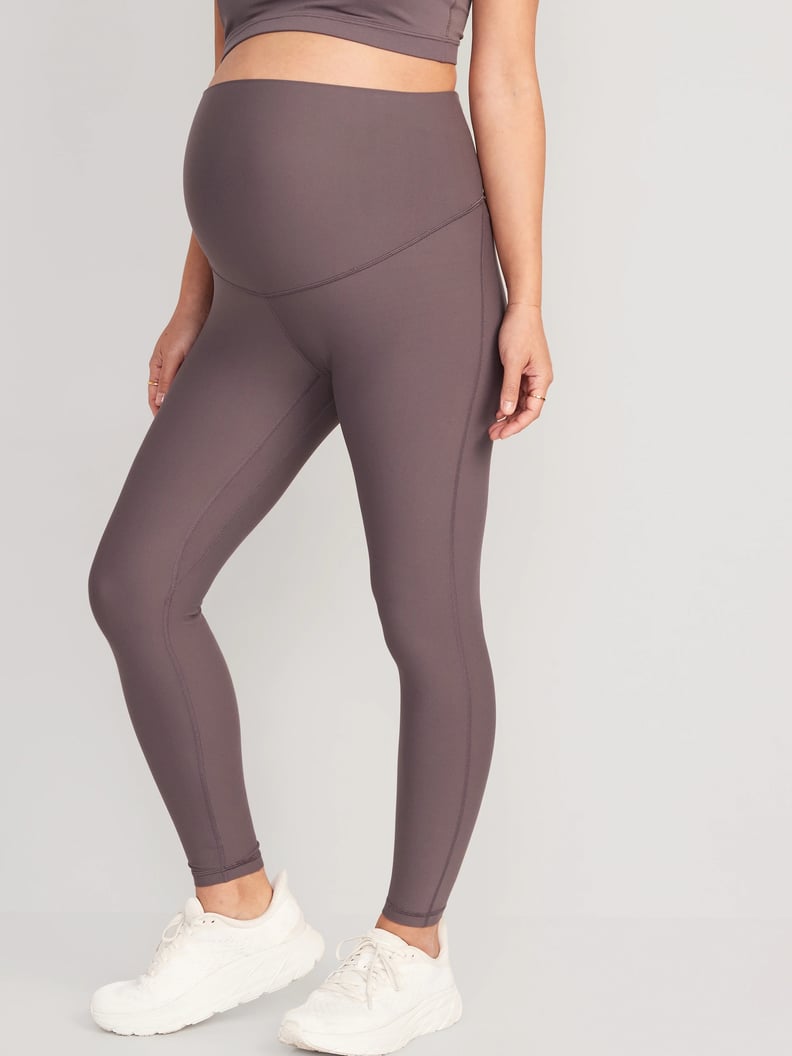 Best Moisture-Wicking Maternity Leggings
Old Navy Maternity Full-Panel PowerLite 7/8-Length Leggings ($33, originally 55)
The Go-Dry moisture-wicking technology behind these maternity leggings make it easy to sweat without worrying about it showing. But the best part? These buttery-soft leggings feel like a second skin, which is ideal on days when you feel like lounging all day in yoga pants.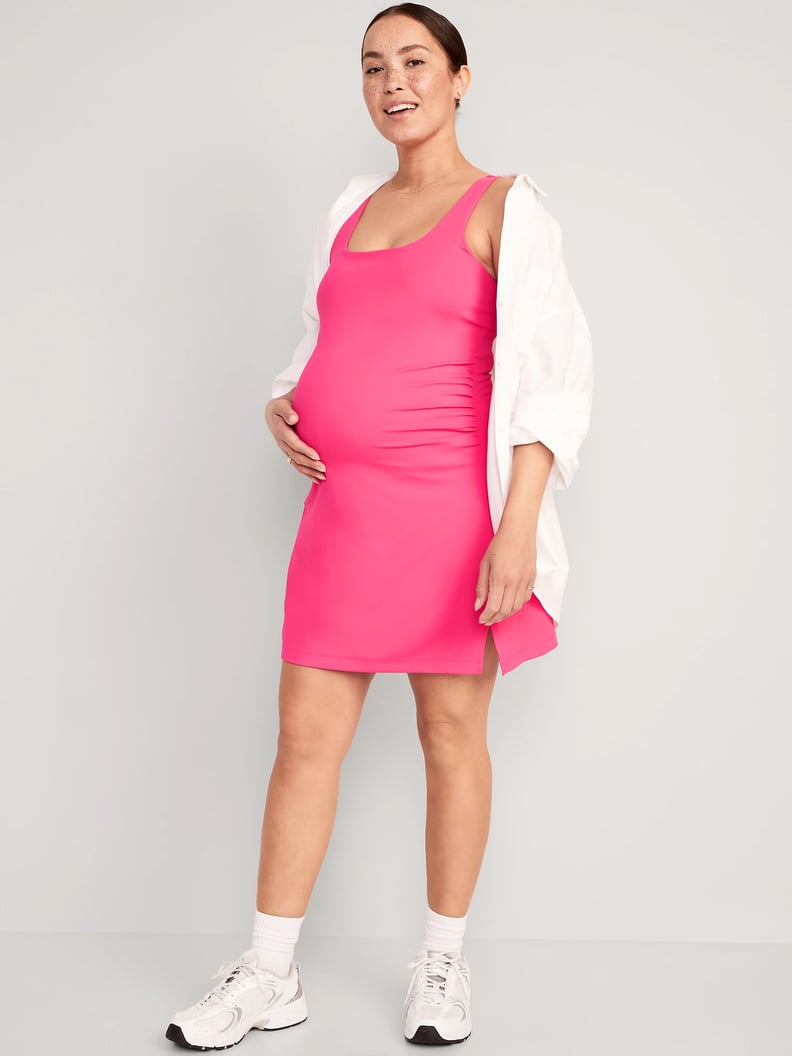 Best Maternity Exercise Dress
Maternity Sleeveless PowerSoft Mini Skort Dress ($60)
The skort is back, baby! Workout dresses are an easy one-piece outfit that's also exercise friendly, and you can bet there are great maternity options, too. Whether you're ready for a tennis match or going on a hot girl walk, this is a perfect workout dress for staying active while looking cute. Also, it's an Old Navy bestseller, so you know it's good.