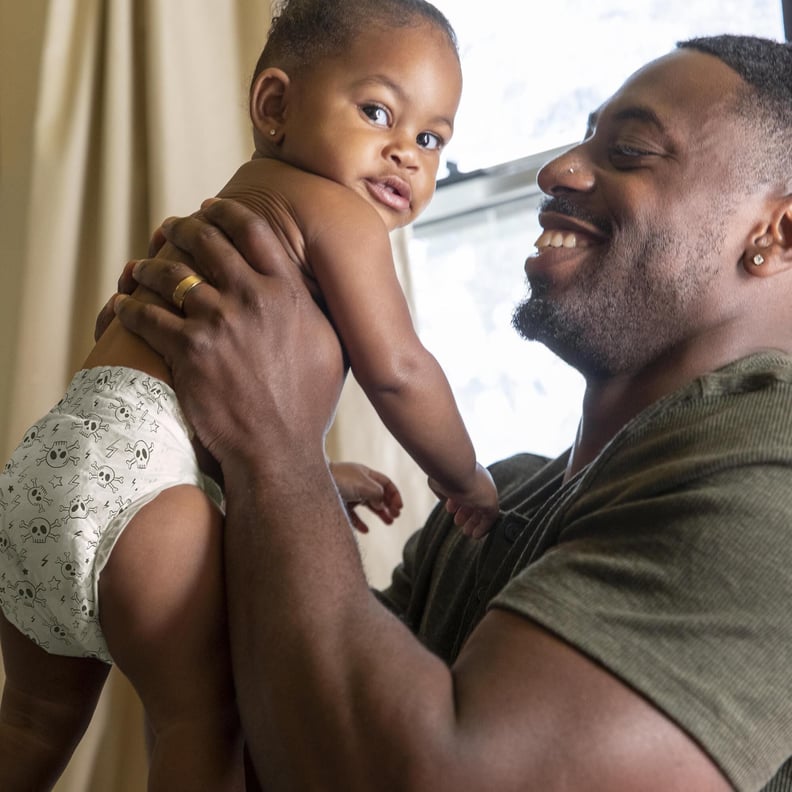 The Honest Company
The Honest Company
As POPSUGAR editors, we independently select and write about stuff we love and think you'll like too. If you buy a product we have recommended, we may receive affiliate commission, which in turn supports our work.
If you're preparing to welcome a baby into your life, then you are faced with one absolute truth. You will need diapers. And if you're going the disposable route, you will need a lot of them. It's no big secret that diapers aren't exactly Mother Nature's best friend. In fact, studies have indicated that it takes 500 years for a traditional disposable diaper to decompose while sitting in a landfill.
On top of the threat they pose to the environment, it's also true that diapers aren't exactly the most affordable necessity on the registry list. Diaper need is a growing issue in the United States and has only skyrocketed since the beginning of the COVID-19 pandemic. Aside from harming the health and well-being of the child, diaper need also puts enormous emotional stress on parents, leading to anxiety and depression. This repercussion comes back around, posing further harm to the child.
Here's the good news: there are many diaper brands out there that are looking to make a difference. From biodegradable options to brands that have built giving back into their business models, there are diapers available across price points for parents who are looking to make socially and environmentally responsible diapering decisions. Here's a roundup of some of our favorites.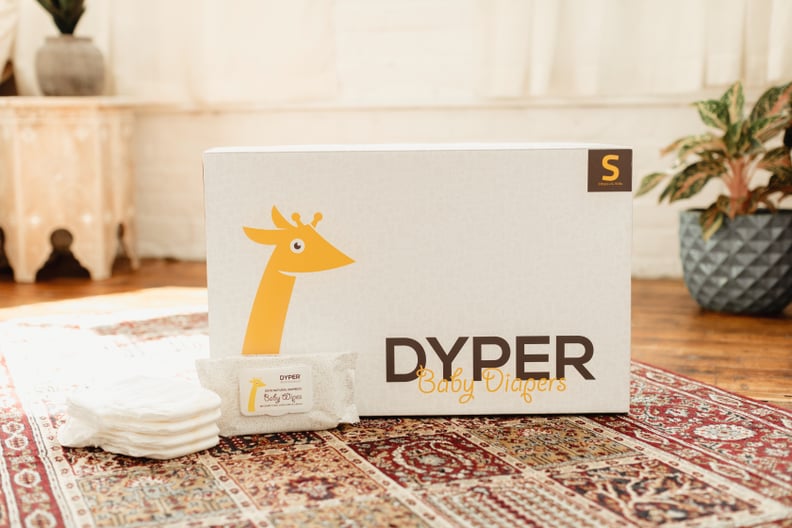 Dyper
Dyper ($68 and up) is a brand committed to making single-use diapers more environmentally friendly. By partnering with TerraCycle, Dyper customers can easily compost their child's diapers by sending them away for composting through its ReDyper service. For every purchase, Dyper also purchases carbon offsets to reduce the footprint of the diapering journey.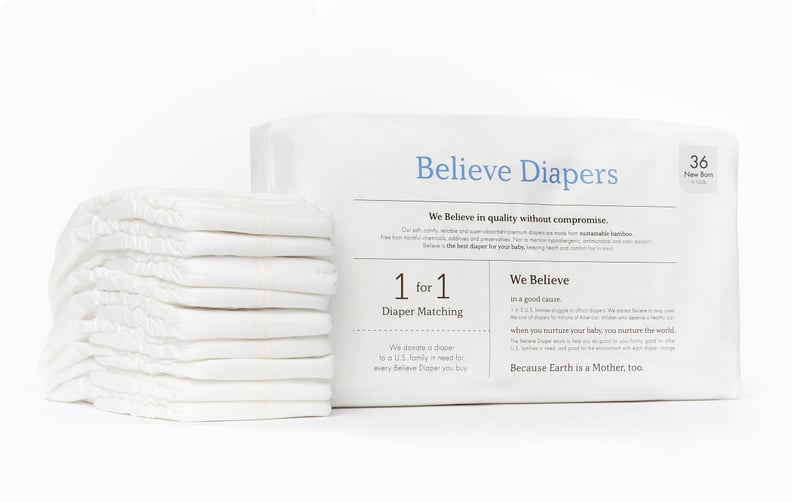 Believe Diapers
Believe Diapers is on a mission to solve diaper need in the US. Through its partnership with Good+, Believe Diapers ($81 for a subscription) donates one diaper to a family in need for every diaper purchased. The diapers are also made from responsibly sourced materials, and their bamboo makeup keep them renewable and eco-friendly.
Esembly
Ensembly is a landfill-free option that's ideal for helping parents tackle the possibly intimidating process of cloth diapering. Its diaper design features an inner and outer layer (soft on the inside, waterproof on the outside) to prevent diaper blowouts. Ensembly ($100) even offers a try-it kit, complete with laundering supplies, to help parents determine whether or not cloth diapering is the right choice for their family.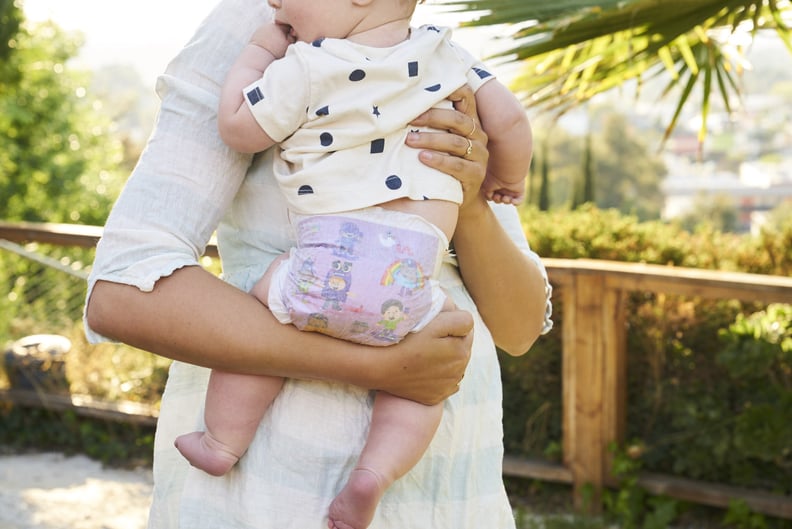 Hello Bello
Kristen Bell and Dax Shepard's family brand Hello Bello aims to provide all parents access to premium baby products while being kind to the planet in the process. The diapers ($65 and up for a bundle) are made with a plant-derived core liner and sustainably harvested fluff pulp, making them more eco-friendly than traditional diaper brands. Hello Bello also partners with proclaimed "do-gooders" — creating diaper designs that reflect their work and donating a portion of sales from the collaboration diaper to a related charity.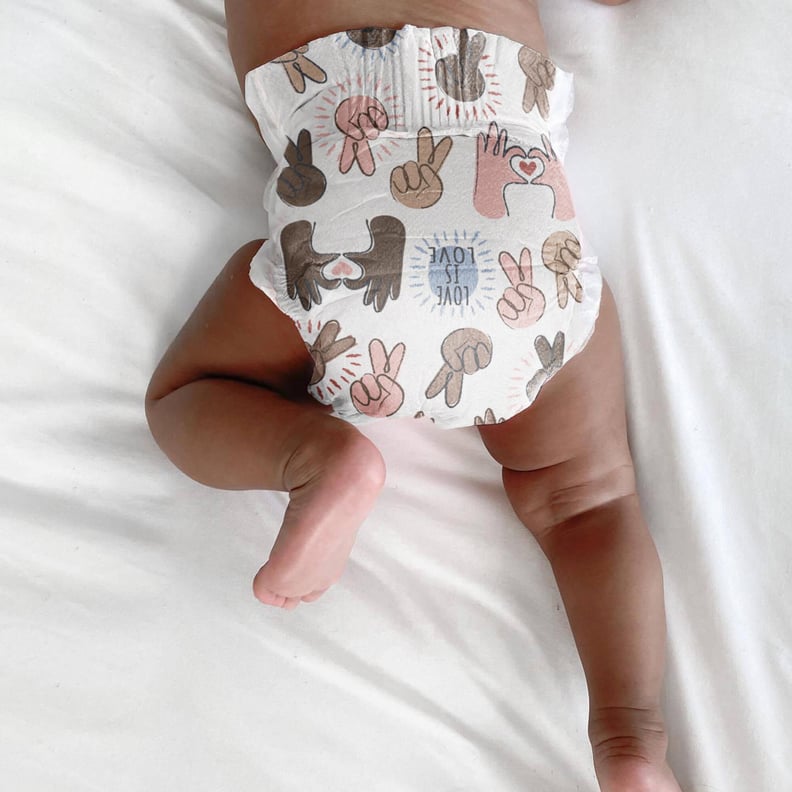 The Honest Company
The Honest Company has a reputation for offering quality family products at an affordable price. The company's new plant-based Clean Conscious Diapers ($11) are disposable diapers made from safe, planet-based materials harvested from sustainably managed pine and spruce trees in Scandinavia.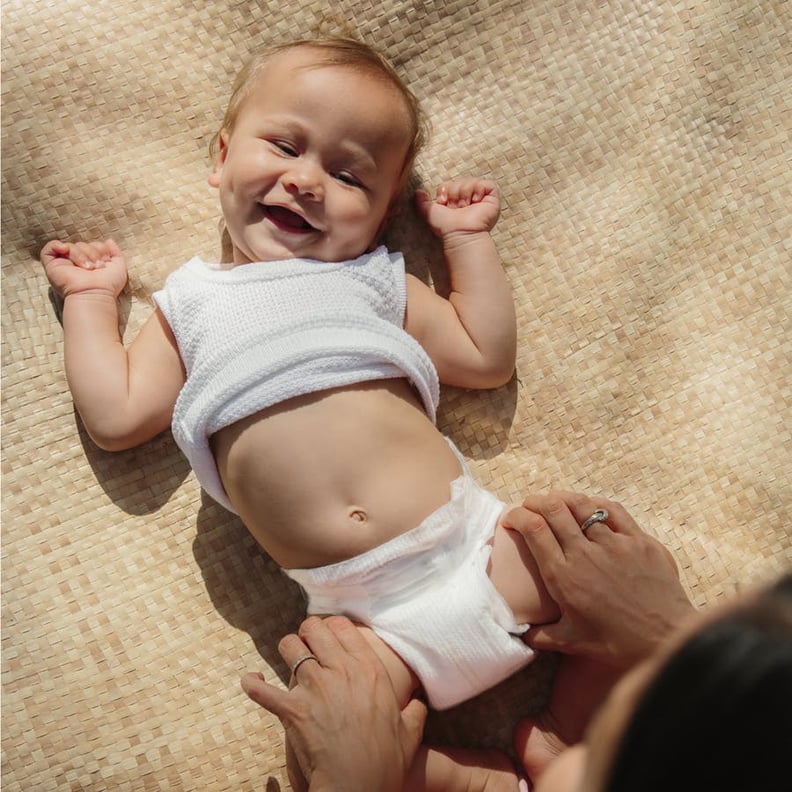 Coterie Diapers
Coterie prides itself on creating disposable diapers that are crafted while keeping sustainable practices top of mind. The Coterie Diapers ($81 and up for a bundle) are made from 25 percent plant-based materials and — in an effort to keep a minimal carbon footprint — most of the materials are sourced from North America.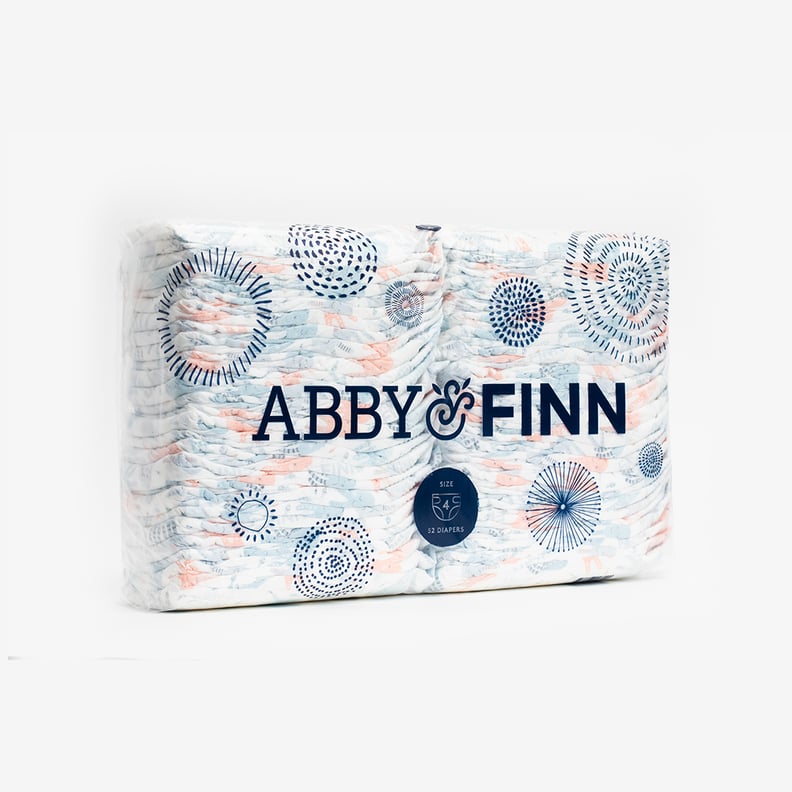 Abby & Finn
Recognizing that diaper need is a serious problem in the United States, Abby & Finn donates 30 diapers to a family in need for every diaper bundle box ($50 and up) purchased, by partnering with nonprofit organizations. Abby & Finn diapers are also eco-friendly and made without harmful metals, toxins, or chemicals.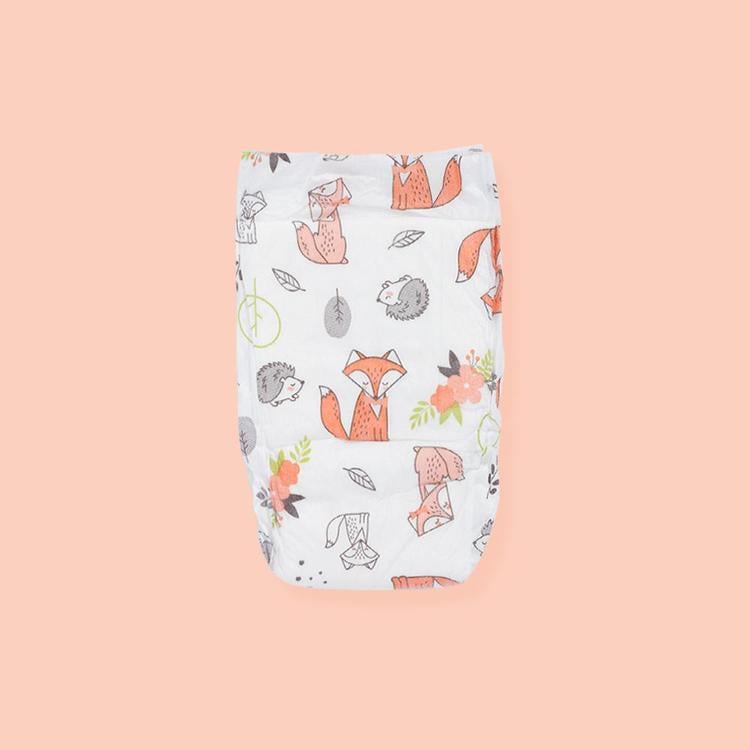 Joone
This French-made diaper subscription service prioritizes transparency above all else and shares all information with customers — including toxicology and clinical reports for its diapers. Joone diapers ($75) are eco-friendly, made with high-quality materials, and sustainably sourced.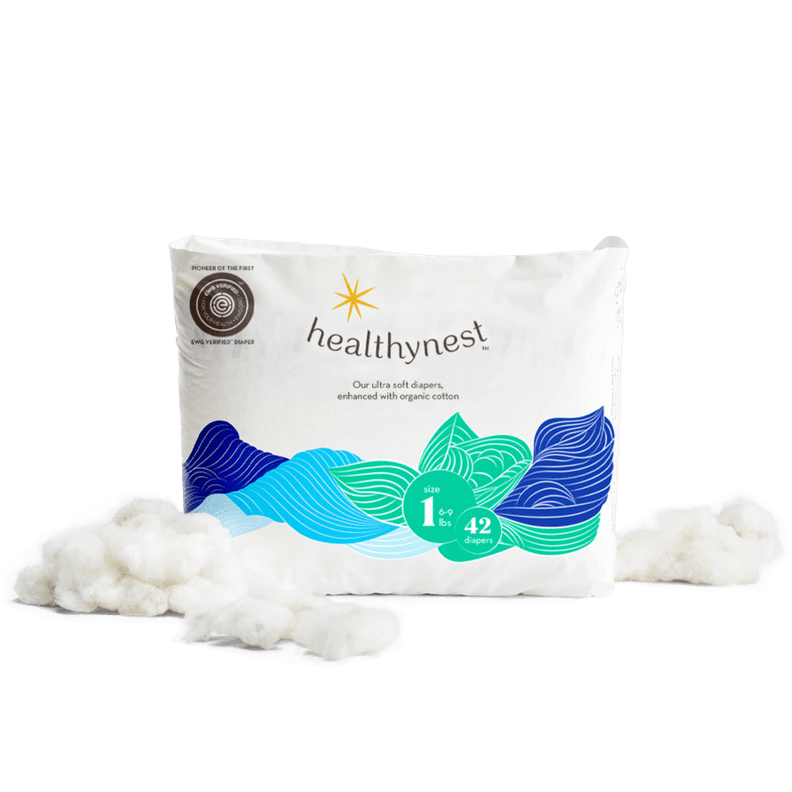 Healthynest
Healthynest prides itself in offering sustainable, nontoxic diapers that offer your baby a soft, cozy experience. If you're new to Healthynest, the company offers a trial pack ($30 and up) that will allow you to test out the EWG-Verified diapers and their softness.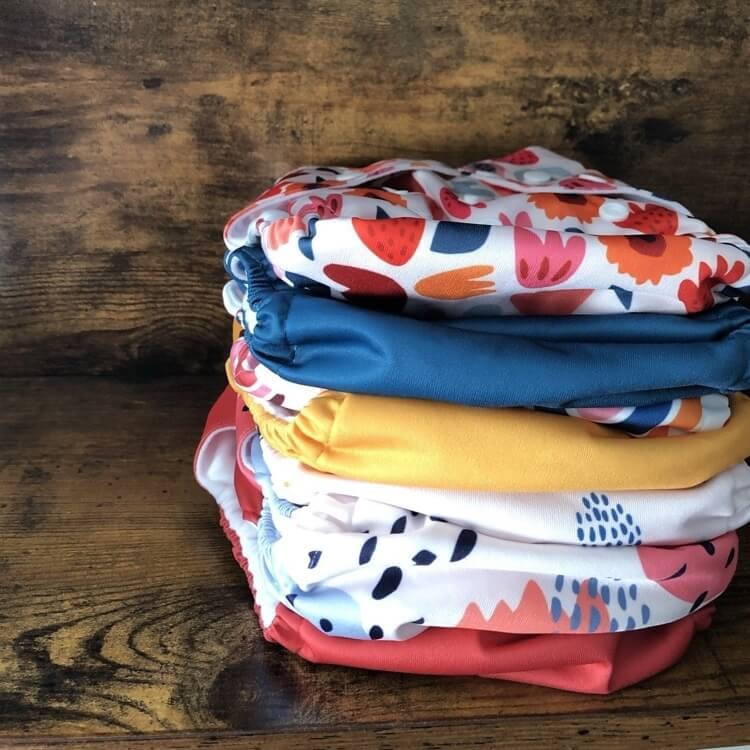 Nora's Nursery
Nora's Nursery allow parents to try cloth diapering at an affordable price. Nora's Nursery diapers ($65 for 7) are ethically manufactured and the company offers transparent pricing, breaking down the cost of the diapers' manufacturing, shipping, and transport on its website.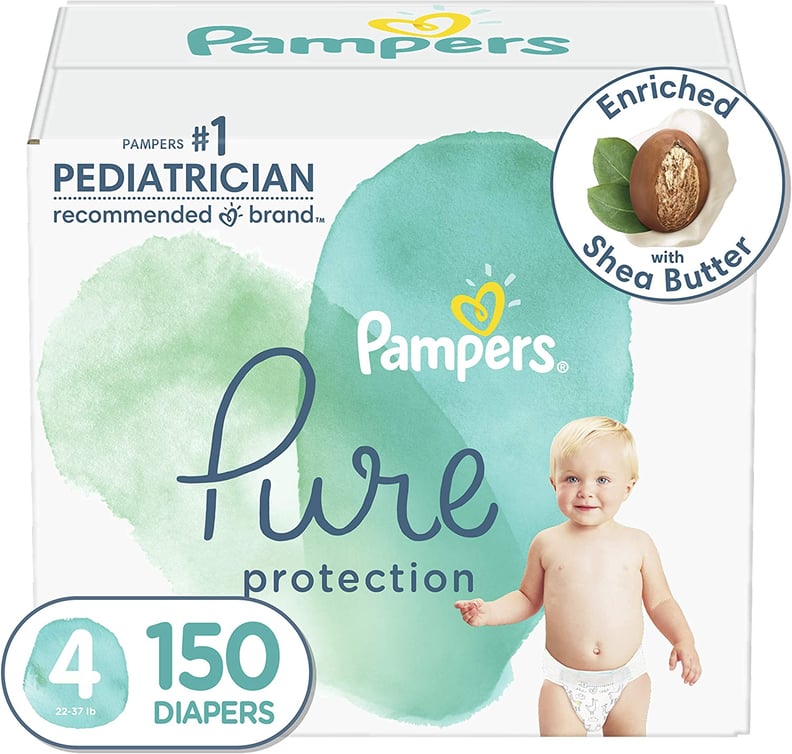 Pampers Pure Protection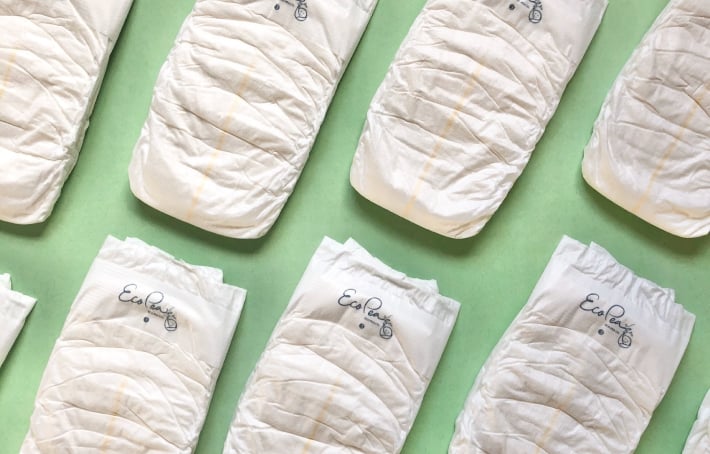 Eco Pea Co.
Eco Pea Co.'s diapers ($15 and up) are 85 percent biodegradable, crafted with sustainably harvested bamboo, and processed with steam instead of chemicals. A full breakdown of all materials used along with their purpose and environmental footprint can also be easily accessed on the company's website, giving parents all the knowledge they need to make an informed purchasing decision.