My husband and I didn't always prioritize living a green lifestyle, but something changed once we started volunteering at an all species rescue, Ferdinand's Familia. There we learned about animal welfare and the impact that farming can have on our environment. Volunteering snowballed into researching other ways we could live a more sustainable lifestyle.
Soon we began limiting our animal product usage and I eventually became a vegetarian. As we delved deeper into the desire to create less waste and live a greener lifestyle, we found tons of other ways to support healthier living practices and have passed these simple shifts on to our little one. While we are in no way perfect when it comes to green living, we aim to continuously keep learning and challenging ourselves towards making new changes. Here are the ways we've gotten greener at home.
01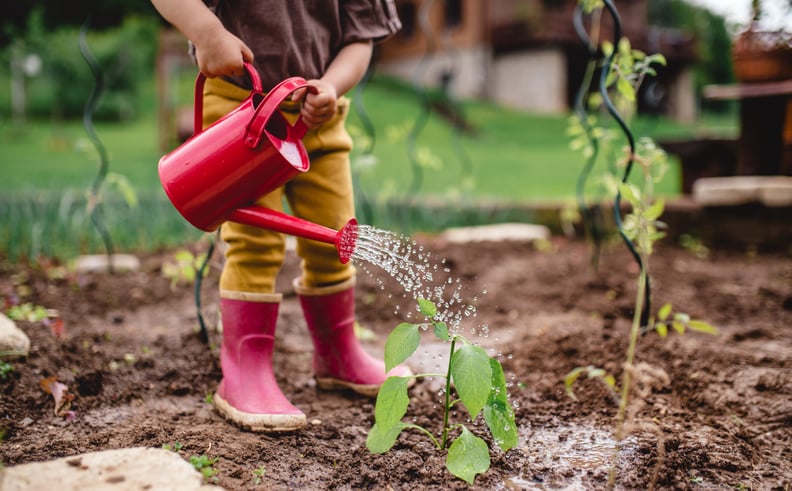 We Plant Our Own Food.
Planting our own food or herbs is an easy way to save money, eat fresh food, have ingredients available more readily, and reduce our carbon footprint even more. Gardening is a fun activity that my toddler loves helping out with and it's encouraged all of us to eat healthier, too.
02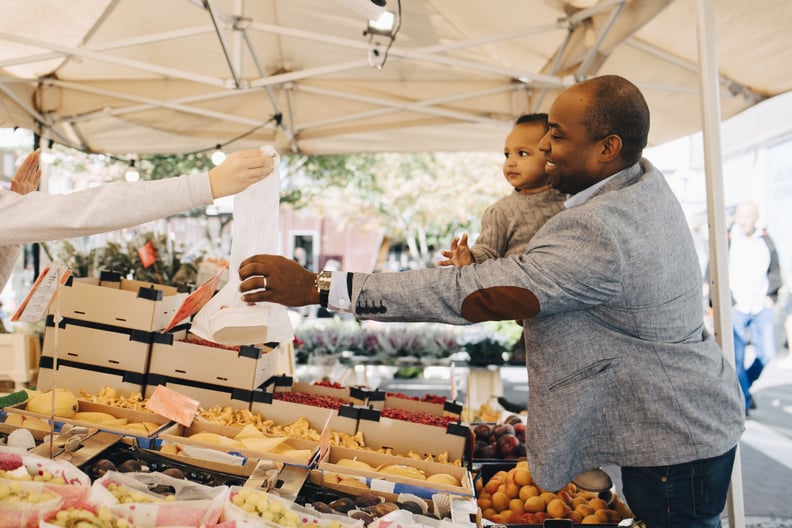 We Support Local Businesses.
As much as we can, we try to support local small businesses. From toddler items, to pet supplies, and even dining out, we try to always head to a local spot before searching for items online or heading to a big chain. This small step limits shipping and packaging, while supporting our community.
03
We Ditched Paper Towels.
Instead of purchasing paper towels wrapped in plastic packaging, we choose to clean with washable towels. In the kitchen, we use one for drying our hands, one for hardcore counter cleaning, and another for simple spills and messes. Although this took some time to get used to, it really isn't as difficult of a transition as we thought it would be.
04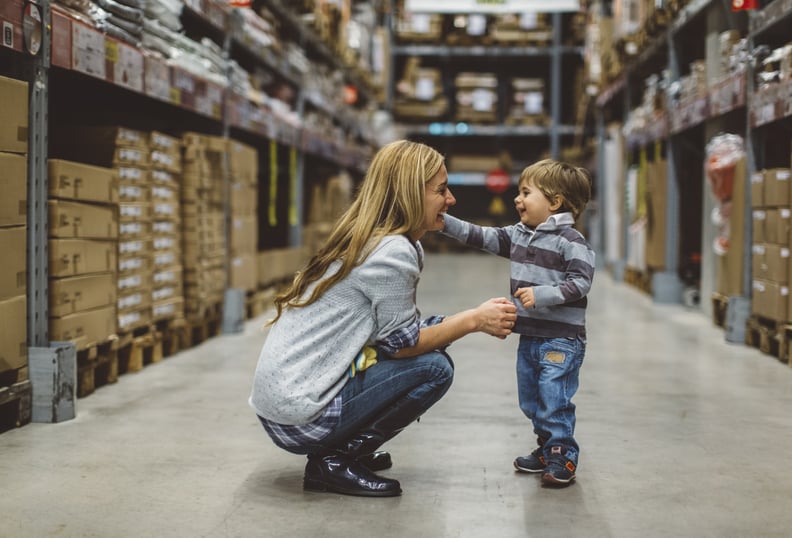 We Only Purchase Items We Value.
It feels like there's a cultural undercurrent of always wanting more. Products are made cheaper than ever, so it can be incredibly easy to use something for only a few months before getting rid of it. Whenever we feel a "need" for something, we ask ourselves if we have anything else that can fill its place before purchasing. If we decide to buy something, we spend time researching items that will last us for the long haul, even if it takes us some time to save up for them.
05
We Use Eco-Friendly Detergent.
06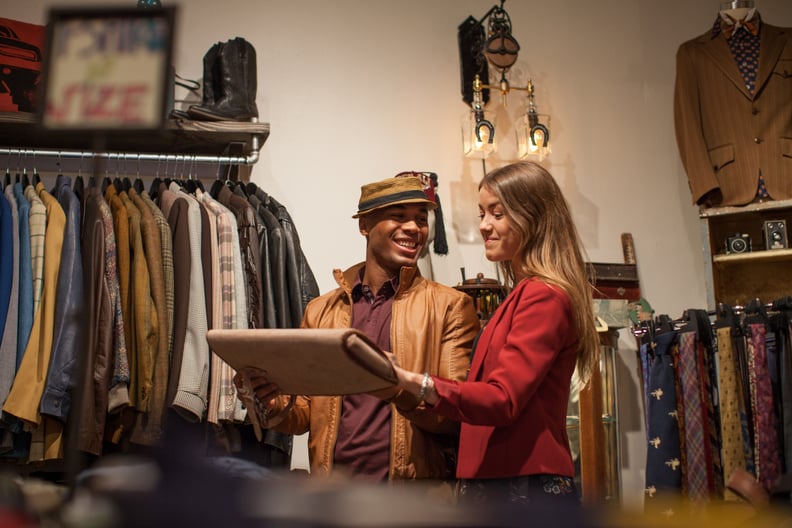 We Look For Vintage Finds.
Searching for great vintage pieces to finish off a living space can make for a really fun family outing. This not only can potentially save money, but also creates an opportunity to really think about what we're purchasing. Buying vintage is a great way to use pieces that have already been created instead of purchasing pieces that need to be manufactured. We found our coffee table, which is an old Hollywood fitting room trunk, an armoire from the 1800s, a few side tables, two mirrors, and two chairs from a few vintage shops around Los Angeles and Orange County.
07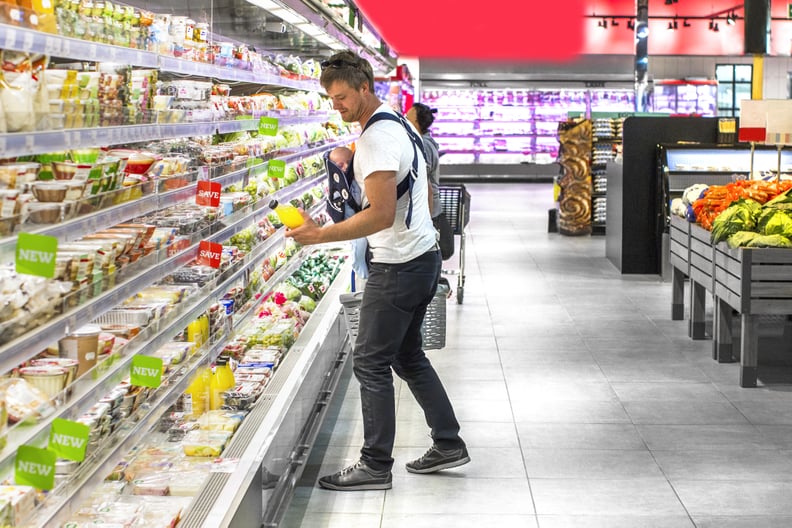 We Purchase Ethically Sourced Items.
From food to furniture, we're always sure to do a little digging when it comes to finding out a bit more about the manufacturing practices of products we're thinking about buying. With food, we like to shop local and opt to pick up produce from our farmer's market. We also buy bulk items that we store in glass jars instead of plastic packaging. When we do buy animal products, we research thoroughly and check labels to make sure that we purchase from companies that support the humane treatment of animals.
08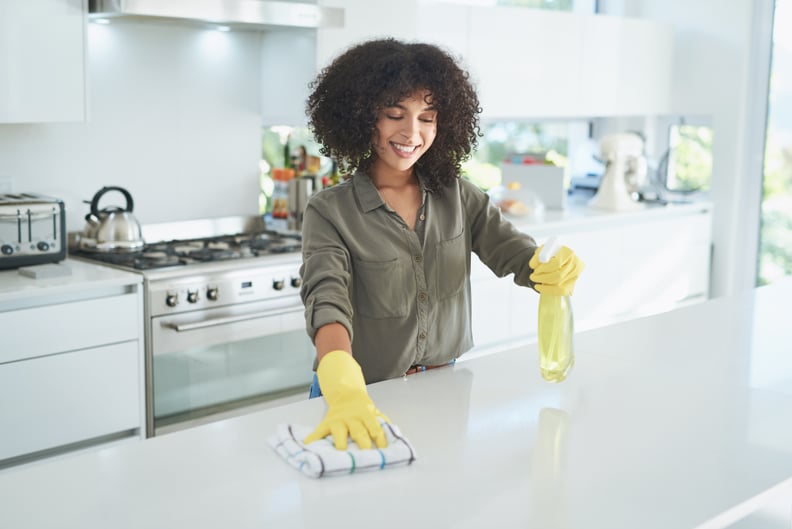 We Use Refillable Cleaning Products.
We recently made the switch to Blueland, a cleaning product company that lets you buy a single acrylic bottle to use for life, with $2 cleaning product refills, which we absolutely love. With a toddler and our dogs and cats running around, we definitely go through our share of cleaning supplies. Not only are these products safe to use around pets and little ones, but they are zero waste and save us money in the long term.
09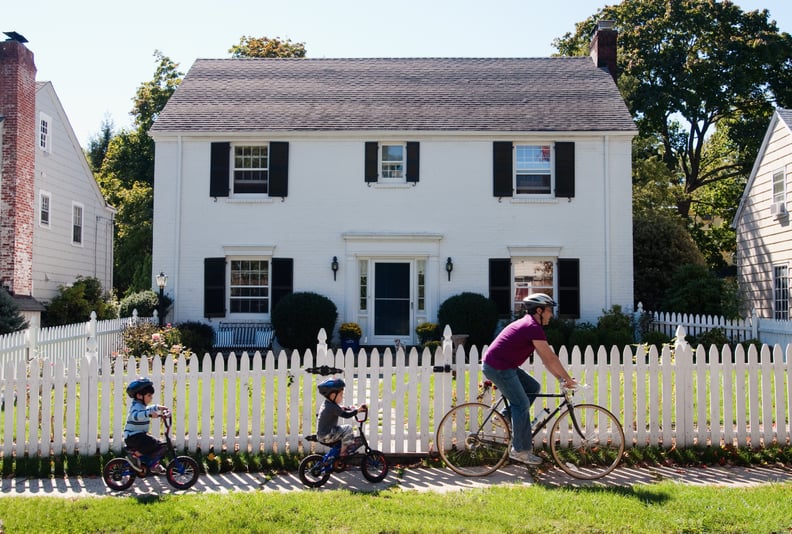 We Bike Or Walk as Often as Possible.
We choose to walk or bike to as many places as we possibly can, as often as we can, instead of driving. Although this isn't feasible all of the time, we feel like it's made a small difference in reducing our carbon footprint. Plus, the more time spent outside, the better.
10
We Only Plant Drought-Tolerant Plants.
Drought tolerant plants like Mexican Bush Sage and Aloe help reduce water usage, help purify the air, and tend to be a bit more resilient for those of us who don't have a green thumb — ahem me! In our home, we are teaching our little one about caring for plants and instilling in her the importance of preserving nature. We've found that air plants are a great choice for toddlers as a simple spritz of water or a small soak (or as we like to call it a plant bath) makes for a fun activity with little mess, since they don't require dirt.
11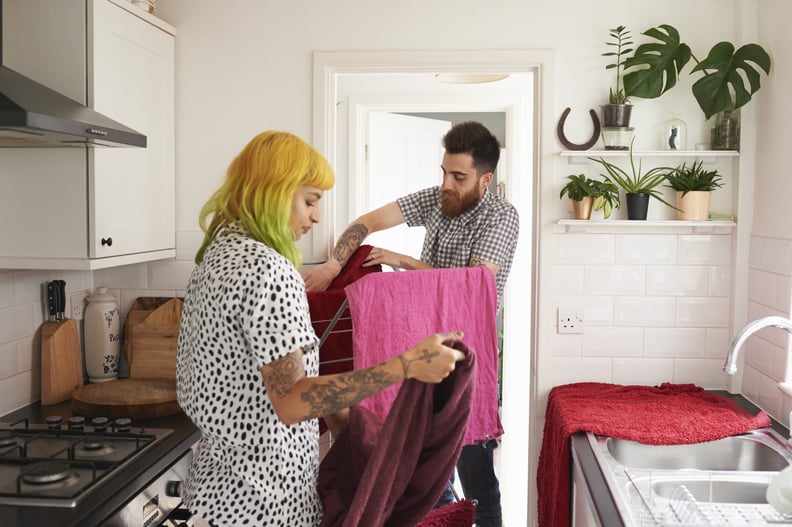 We Air Dry Our Clothes.
Air drying clothes reduces energy consumption which can save money and can prolong your clothes' wearability. We use a simple, wooden drying rack and air dry our blankets, coats, and delicates. Really the only item that we always use the dryer for is our toddler's lovey, which can only be out of sight for so long.
12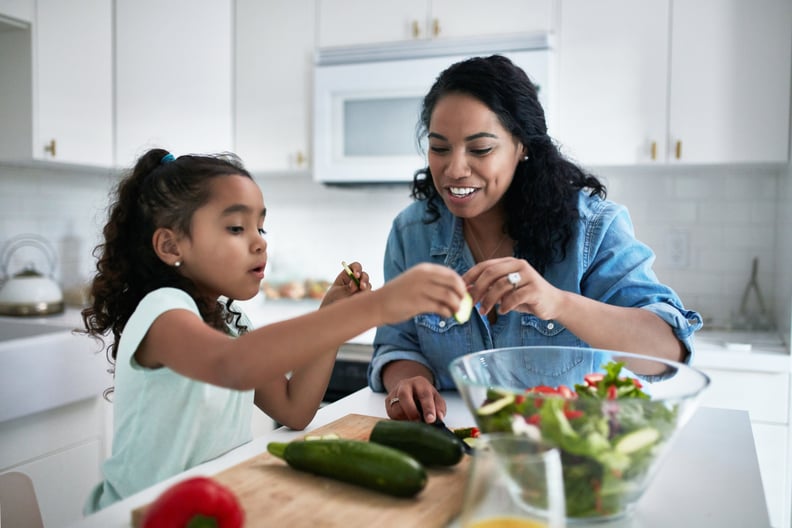 We Meal Prep.
To reduce our food waste, we meal prep for the entire week. This not only helps make our day to day with our toddler feel a bit easier when it comes to meals, but is a fun activity we can do together as a family. We've made it into our own little ritual, which my husband has dubbed meal prep Sunday, and our little one loves helping us create yummy dishes for the week ahead.