Crayola's New Colorful Mask Packs For Kids Come With Options For Every Day of the Week
As POPSUGAR editors, we independently select and write about stuff we love and think you'll like too. If you buy a product we have recommended, we may receive affiliate commission, which in turn supports our work.
With pediatricians recommending that schools across the country to reopen in the fall, parents are thinking about how to keep their children safe should their child's school be open. Although social distancing is still the name of the game, keeping your kids stocked with plenty of washable face masks is always a good idea.
Thankfully, Crayola is stepping up to the plate by releasing a line of breathable cloth masks for kids, and they're as cute as it gets. Because they come in sets of five, Crayola has dubbed the line "School Mask Packs," which means that children will have a face covering for every day of the school week. Additionally, each pack comes with a mesh laundry bag that makes washing them easy.
And kids aren't the only ones who can benefit from Crayola's new venture. The brand also has a line for teens and adults so that your older kids and teachers can stay safe and covered, too. Families can preorder their face masks on Crayola's website and expect them at their doors by July 31.
Ahead, take a look at Crayola's washable school mask packs, which come in various colors and styles.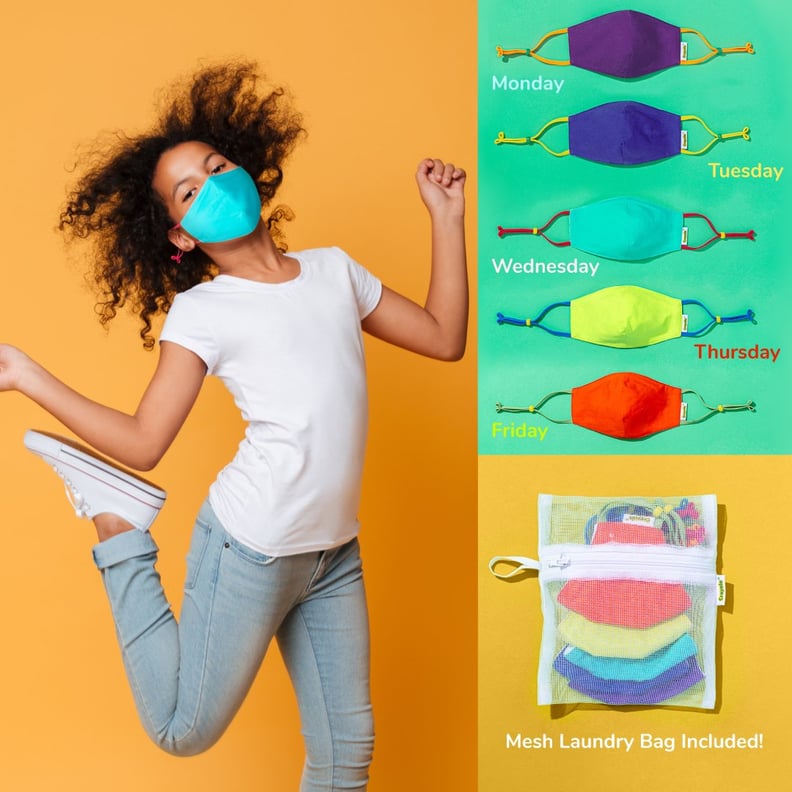 Crayola Kids Reusable Cloth Face Masks Set in Cool Colors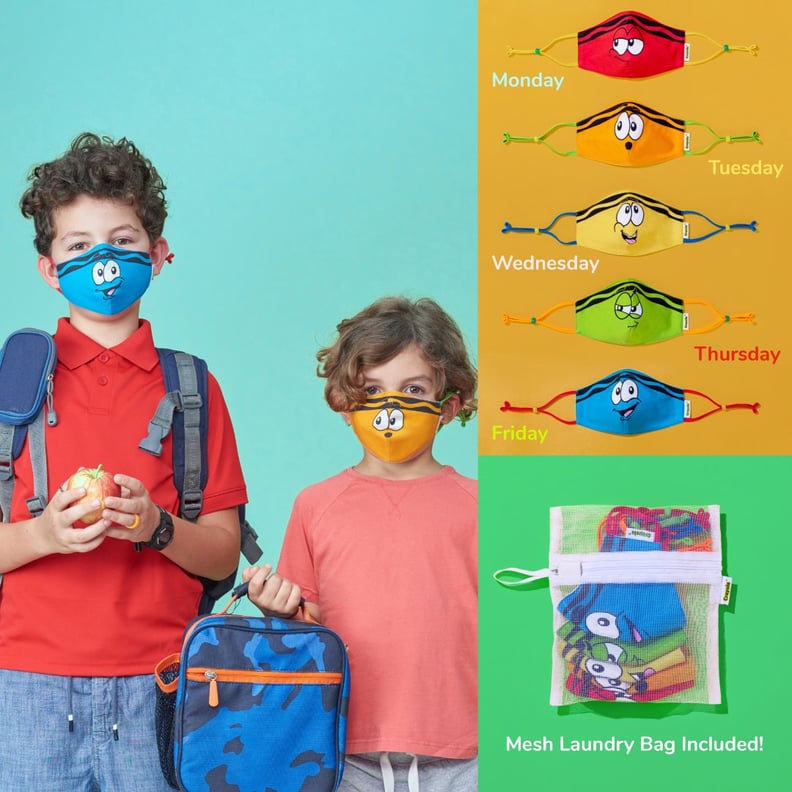 Crayola Kids Reusable Cloth Face Masks Set With Tip Faces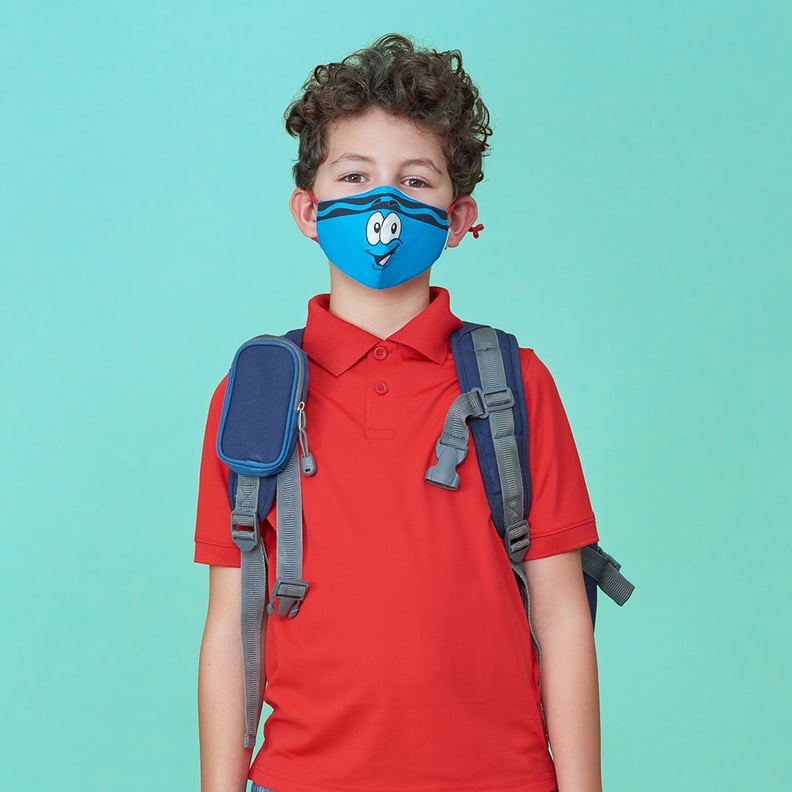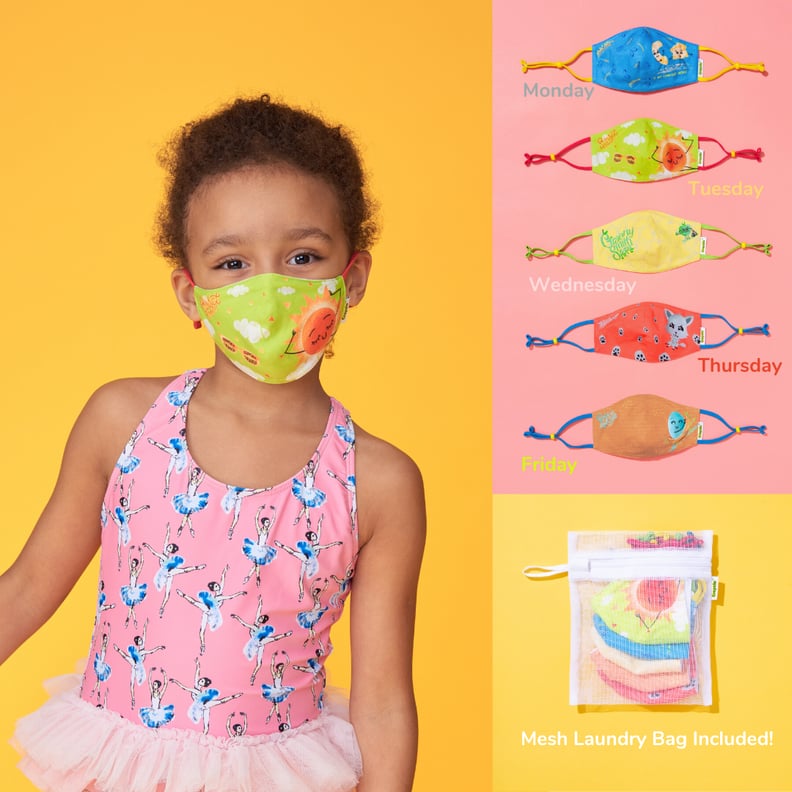 Crayola Kids Reusable Cloth Face Masks Set in Craymoji Colors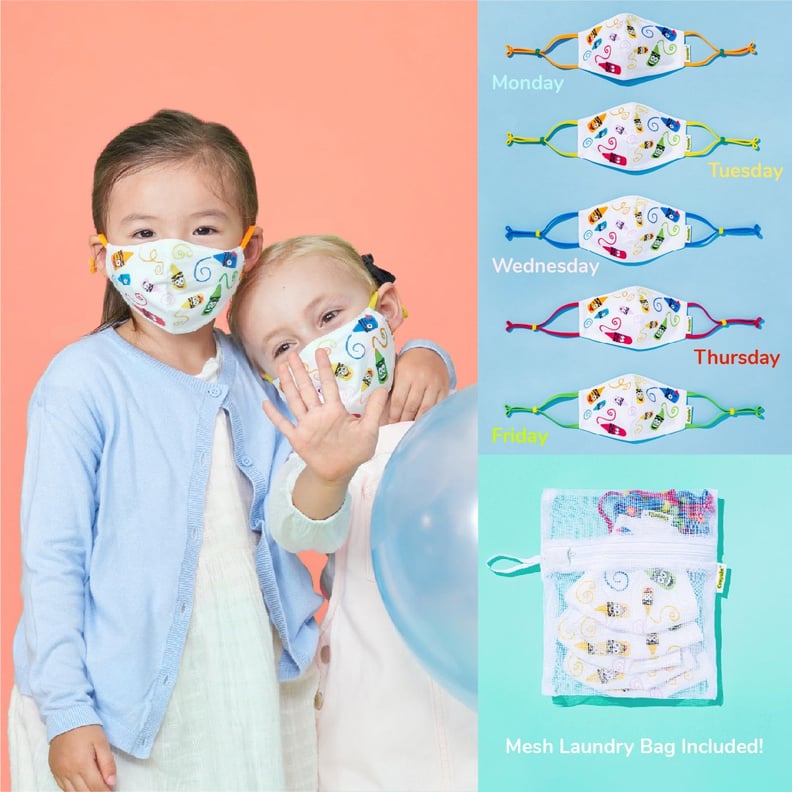 Crayola Kids Reusable Cloth Face Masks Set in Craymoji