Photos of Kylie Jenner and Her Daughter, Stormi, That Are So Precious, We Wanna Make Them a Scrapbook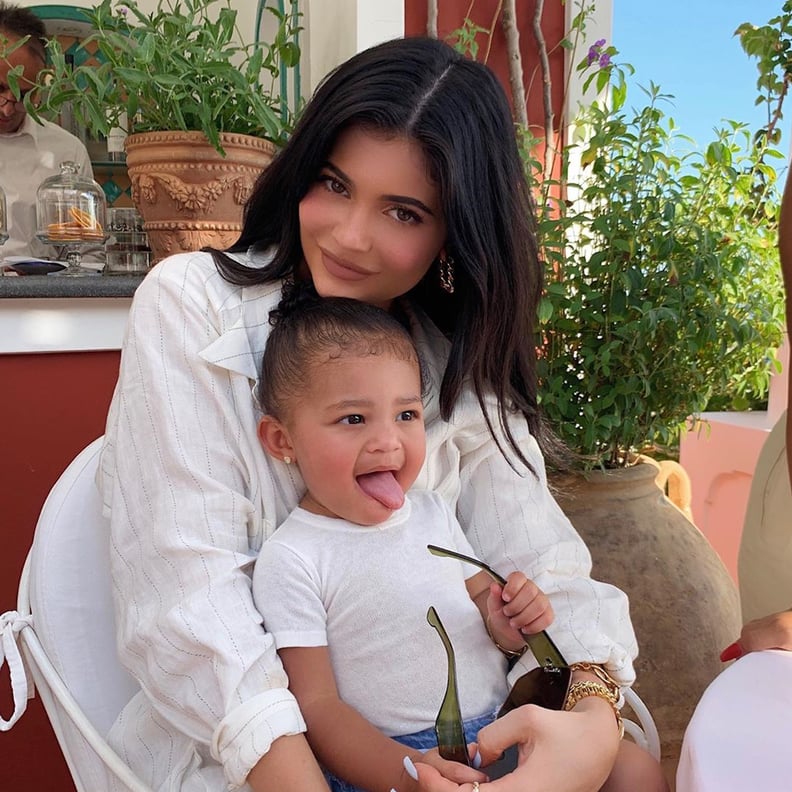 Kylie Jenner's Instagram is full of photos of herself with her daughter, Stormi Webster, and thank goodness, because this little one is seriously precious. Stormi, who was born on Feb. 1, 2018, was almost a Kardashian-Jenner kid that was going to be kept out of the spotlight, as Kylie didn't want negative comments on images of her daughter, which is completely fair. However, we're so glad she changed her mind because we can't get enough of the sweet little girl, especially when she's photographed with her mama.
Read through to see all of the photos Kylie's posted of herself with Stormi — they're all so adorable, we're about to make the pair a scrapbook.
Pictures of Kylie Jenner With Her Daughter, Stormi Webster