Details About "Rainbow Boy," a Children's Book About Gender
This Beautiful Children's Book Challenges Gender Norms in a Practical Way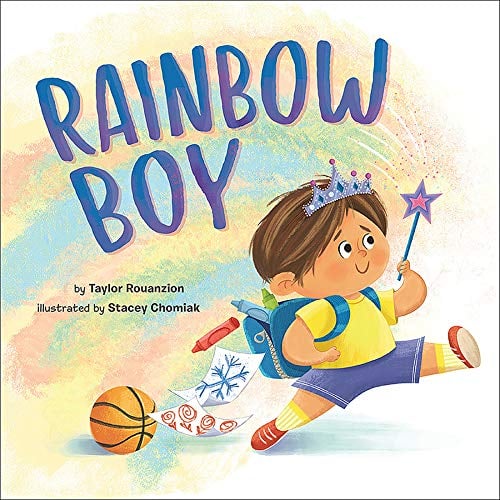 The longstanding narrow understanding of what gender symbolizes is on its way to coming to an end. Now, more than ever, younger generations are realizing that the concept of gender roles is arbitrary and that the classification of stereotypical masculine and feminine characteristics doesn't apply to everyone. After all, I think we can all agree that little girls can play in the mud and boys can own dolls, can't we?
In an effort to challenge the narrative that boys and girls need to have different, specific hobbies or play with certain toys based on their gender, Taylor Rouanzion wrote a beautiful children's book called Rainbow Boy, which demonstrates that a kid's anatomy doesn't define them. Illustrated by Stacey Chomiak, the bright, colorful images will pull your little one in from the very first page.
"A little boy attempts to answer one of grown-ups' all-time favorite questions: 'What's your favorite color?' But with so many wonderful colors to choose from, he doesn't know how to answer," reads a press release. "He loves his pink sparkly tutu, bright red roses, soft yellow baby doll pajamas, and big, orange basketball. How will he ever pick?"
Parents can preorder the ever-empowering Rainbow Boy ($17) now, before it hits shelves on Jan. 19.