Elf on the Shelf Hot Cocoa and Sugar Cookie Holiday Cereals
A New Elf on the Shelf Cereal Is Coming to Walmart, and It Tastes Like a Cup of Hot Cocoa
As POPSUGAR editors, we independently select and write about stuff we love and think you'll like too. If you buy a product we have recommended, we may receive affiliate commission, which in turn supports our work.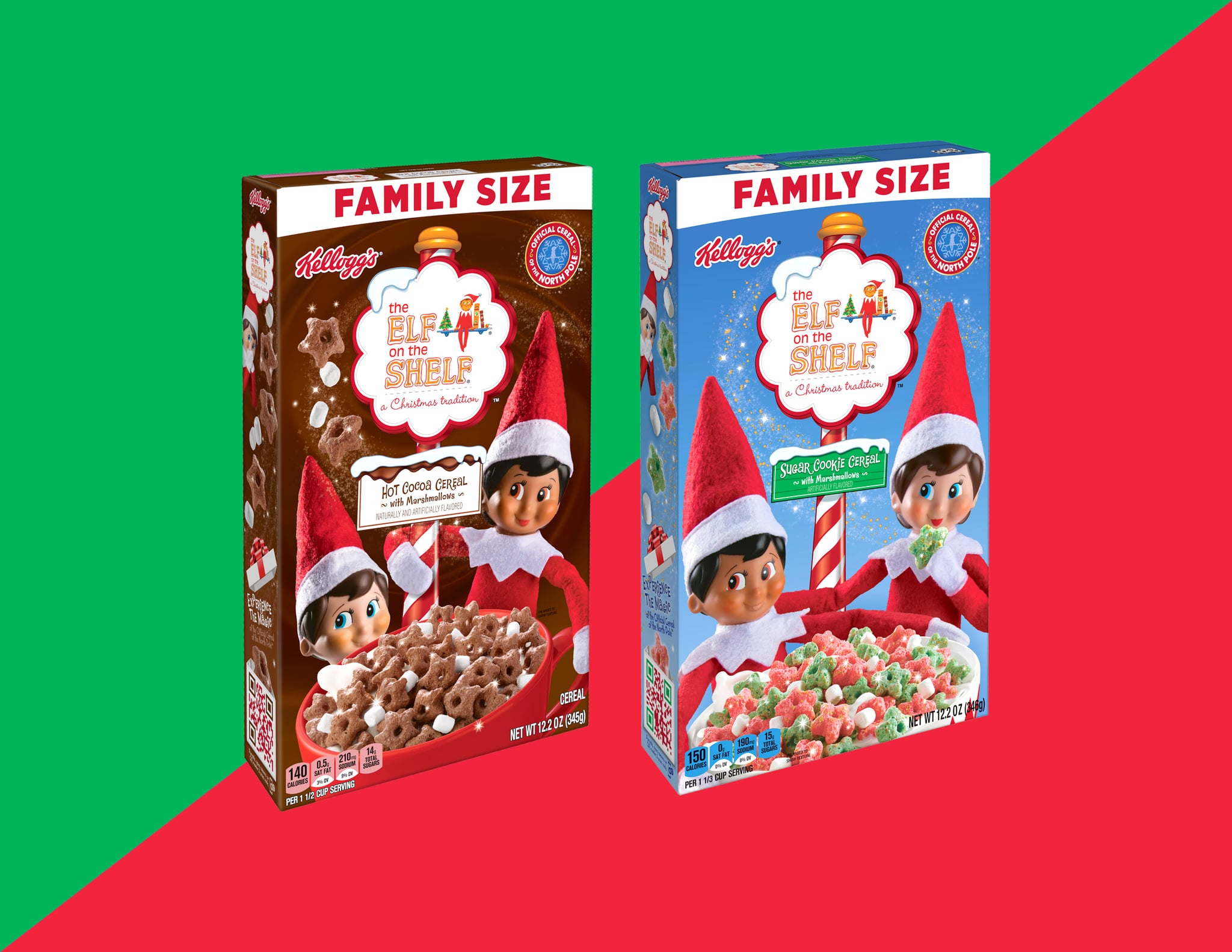 The Elf on the Shelf takes over many homes around the holidays, but are you ready for it to become part of your breakfast routine (again!)? Kellogg's has released a new Elf on the Shelf cereal at Walmart, the second of its kind. The festive new cereal features cocoa star pieces and white mini marshmallows, just like a cup of hot chocolate. The brand has also brought back its Elf on the Shelf Sugar Cookie Cereal, a green-and-red cereal that tastes like sugar cookies, with marshmallows thrown into the mix. Um, yum! Put a bowl out for Santa instead of cookies this year.
Both The Elf on the Shelf Hot Cocoa Cereal and The Elf on the Shelf Sugar Cookie Cereal ($4) are limited edition and available exclusively at Walmart — in stores only for the former, and both in stores and online for the latter. They are currently hitting shelves nationwide, so keep your eyes peeled!
Image Source: Kellogg's