Epic Books Subscription and Epic Live Videos For Kids
The Epic App Promotes Positive Screen Time, and Now It's Launched a Live Series of Classes For Kids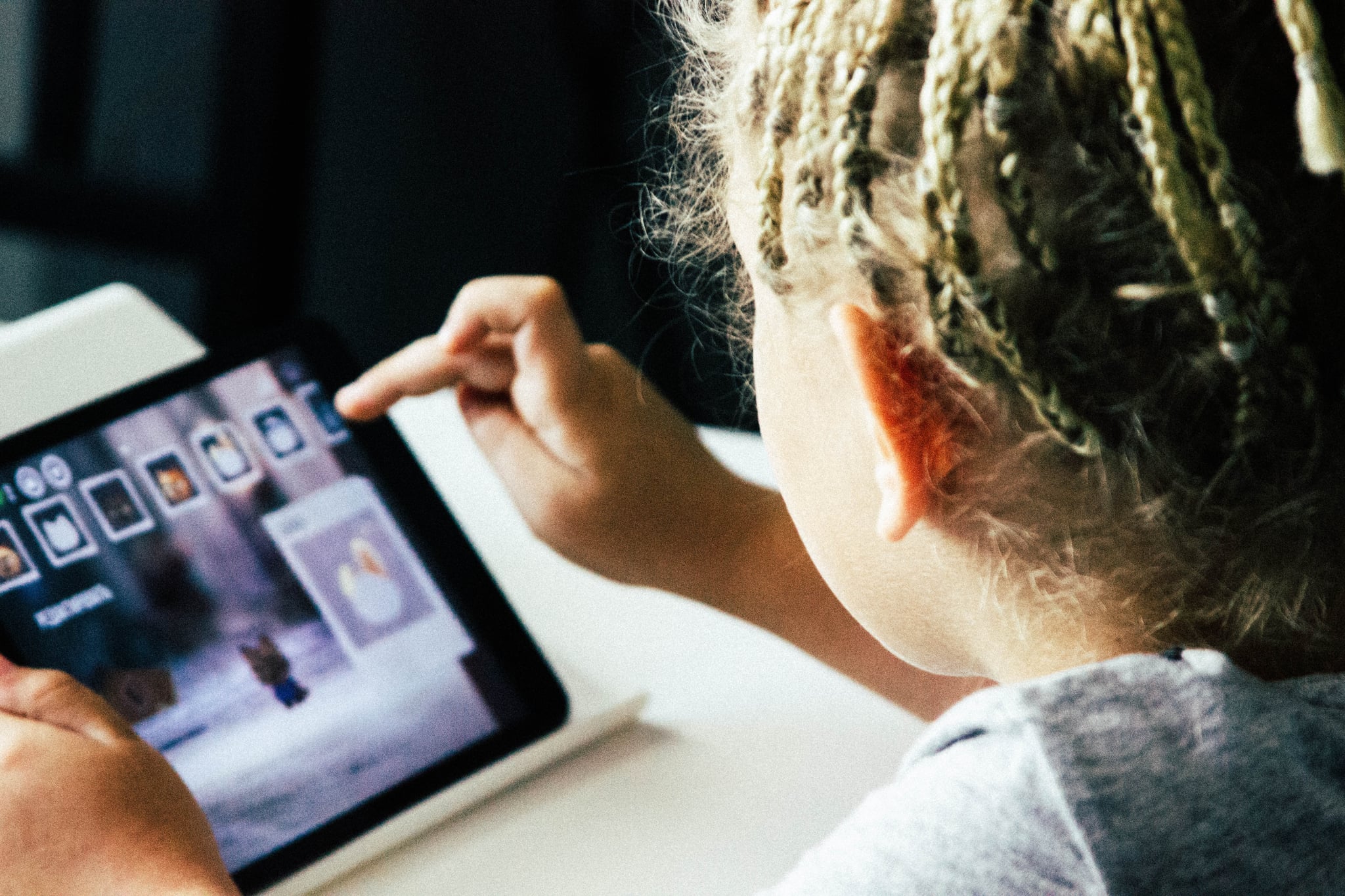 Monitoring our children's screen time and determining whether they're actually learning from devices are issues that continue to weigh on parents. We all know there's a difference between good screen time and bad screen time, it just requires a little bit of research on the parents' side to find out what those valuable — and entertaining — options are. However, during times like these, screen time is a lifesaver for both kids and parents stuck at home, so a popular app called Epic is making it easier than ever for families to provide healthy digital opportunities to their kids.
In addition to its digital library app, which you can try free for 30 days, Epic has launched Epic Live, a new Facebook Live series "featuring top-notch experts, leading collaborative, educational, and fun classes for kids." According to a press release, "Each 20-minute episode will provide kids with an opportunity to explore and learn safely at home, and will also provide a break to parents who are adjusting to working from home without childcare while kids go stir-crazy indoors."
Keep scrolling to learn more about Epic and Epic Live.
What Is Epic Digital Library?
Epic is an app chock-full of digital titles geared toward kids 12 and under. Children will get unlimited access to a world where they can learn and discover through books, and the app is personalized so kids get recommendations based on their reading level and interest. Epic! is $7.99 a month, but right now, parents can sign up to try it free for 30 days and cancel anytime throughout a membership.
What Does the Epic App Offer?
With Epic, children will have access to over 40,000 of the best books and audiobooks available, both fiction and nonfiction titles, including biographies and graphic novels. Additionally, there are tons of learning videos, quizzes, and more, plus resources made available to parents and educators.
What Is Epic Live?
Every Wednesday and Friday beginning March 27, 20-minute Epic Live episodes will air at 4 p.m. ET on the Epic For Kids Facebook page, but episodes will be available to watch later should you miss the live viewing. According to a press release, each episode "will meet children at their level and provide them with an opportunity to explore at home, without begging you for attention and materials. They get a lesson they love, you get a break you need. Among our guest teachers are best-selling authors, Tony award winners, chefs, scientists, Epic master teachers, and more! Covering topics from graphic novels, to art, science, and more, there will be something every child will love watching while you enjoy 20-minutes of peace."