What Parents Should Know About Finding Ohana
6 Things Parents Should Know Before Streaming Netflix's Finding 'Ohana With Kids
Watch out! This post contains spoilers.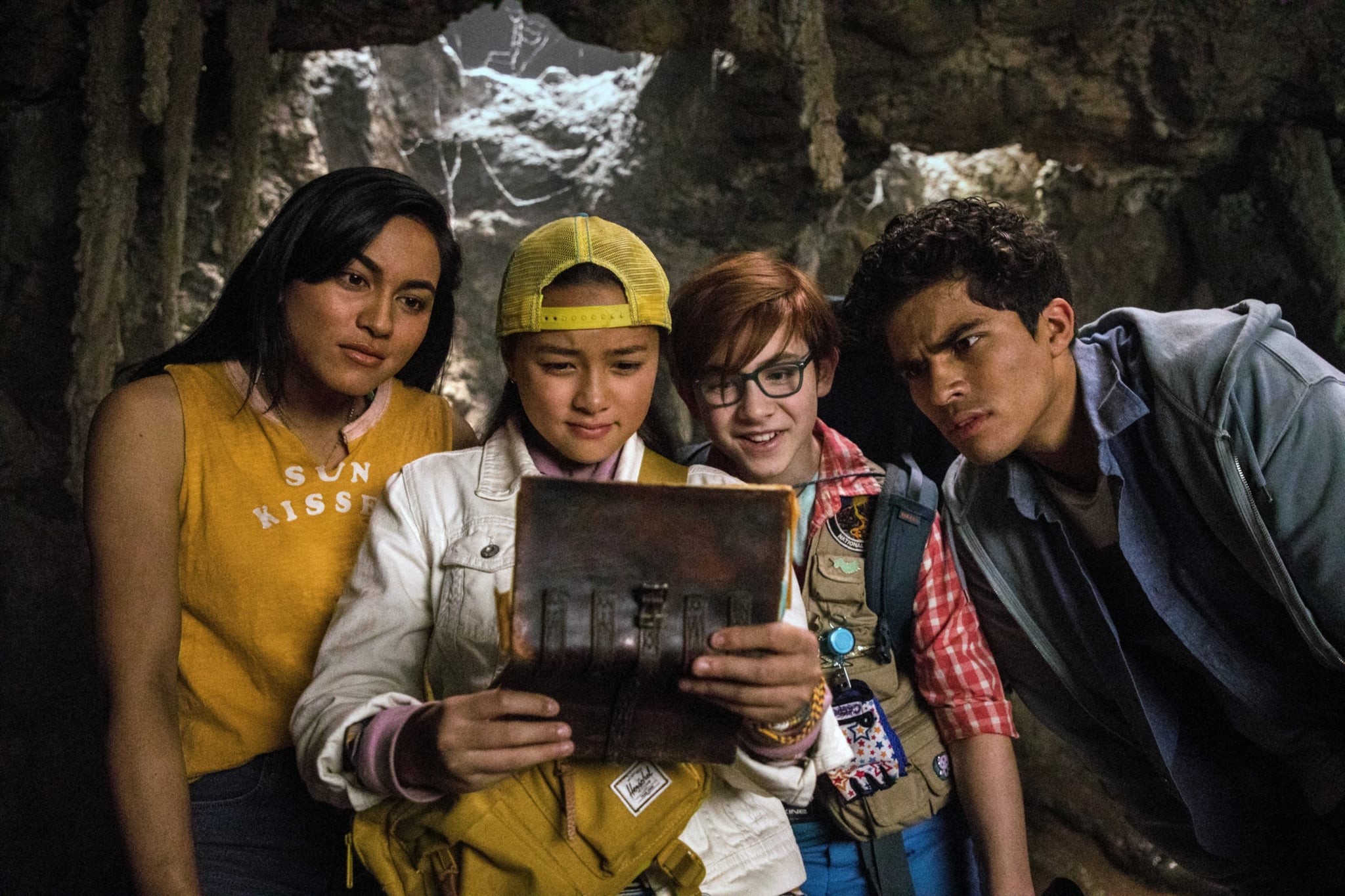 Two siblings from Brooklyn, Pili (Kea Peahu) and Ioane (Alex Aiono), seem like an average brother and sister enjoying their life in Netflix's newest original movie, Finding 'Ohana. That is, until they go back to O'ahu, Hawaii, to explore their family's roots (with no cell service and internet) and find an old leather journal that leads to an epic treasure hunt with newfound friends Hana (Lindsay Watson) and Casper (Owen Vaccaro).
But it's more than just the geocaching game Pili is used to — real danger waits around every bend. Directed by Jude Weng (The Good Place), this movie is a classic family-friendly story that will have you settling into the couch and passing the popcorn like you used to do in movie theaters. But, while a fantasy adventure movie is a welcome escape right now, there are a few intense scenes and other moments that you may want to think about before pressing play with little kids. Keep reading for a few things parents should keep in mind while watching the movie.
There's some light swearing.
There is one mention of "ass" and several mentions of "Oh my god." Slang words are mentioned often, like "nips," "crap," "butthole," "hell," "dope," and "lit," and there is some name calling to other kids, including "nut cases," "loser," "stupid," and "I hate you."
It can be a little frightening.
There are some scary moments, like when Ioane tells Pili about the Night Marchers, who legend say protect the island, but are scarier than when faces melts in Raiders of the Lost Ark, according to Ioane. During their hunt for treasure, the teenagers and kids come across many skeletons of pirates who died long ago, some of which have knives sticking out their sides or bullet holes in their heads. Later, when Ioane tries to steal treasure from the tomb, the Night Marchers start chanting, drumming, carrying blue torches, and coming for them. It's intense and can be very terrifying for little kids.
It can be slightly suggestive.
There are a few suggestive moments, like when Ioane meets Hana and she moves in slow motion. When Ioane reaches down to pull up the kids from the cave, Hana holds him by straddling his back, and he make a suggestive face like he enjoys being that close to her. There is also some kissing.
The characters address the harmful affects of stereotypes.
It mentions some stereotypes and discrimination in a tasteful way, like how Pili learned Spanish because she was tired of people calling her Puerto Rican. Also, how Ioane goes by "E" so he can sound less Hawaiian.
It features a diverse cast.
The diverse cast is welcome. The majority of characters in this movie are Hawaiian and speak Hawaiian and Spanish. The audience learns along with the kids about Hawaiian culture, legends, and customs.
The plot may move a little quickly for young kids.
The backstory behind the buried treasure and other parts of the movie are fast-paced and can be difficult to keep up with. This movie probably wouldn't keep the attention of younger kids or kids who are distracted easily.
Overall, the theme of Finding 'Ohana is about forgiveness, acceptance, family love, friendship, and adventure. It was entertaining and heartfelt, and it taught me something about Hawaiian culture. (Also, I'm obsessed with the pirates-being-dubbed-over-by-kids-voices scenes.) If you like a good treasure-hunt film, then this is a must watch, although I would probably skip it for younger kids since it can be intense and a little confusing.