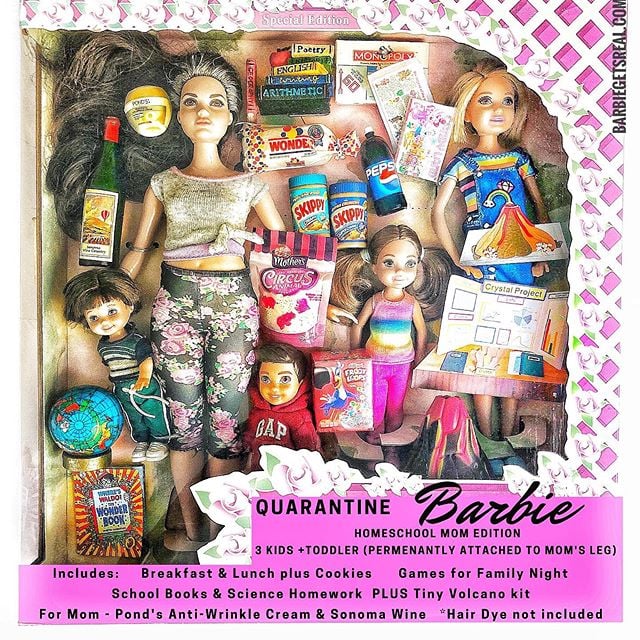 Instagram | GrandmaGetsReal
Tonya Ruiz, a grandmother who appropriately goes by "Grandma Gets Real" on Instagram, has been putting her time sheltering in place to good use. Over the last few weeks, she's been crafting various Barbie dolls that represent different social-distancing personas, and we're utterly obsessed.
"I had always wanted to make parody Barbies like I had seen on the The Ellen DeGeneres Show. She had funny realistic ones like Distracted Driver Barbie and Hoarder Barbie," she told POPSUGAR. "When the quarantine started [I saw that someone posted a "Pandemic Barbie"]. I thought that I should make a realistic curvy Barbie like me — wearing stretchy pants and eating snacks because that's what I was doing. I thought my Instagram friends would get a kick out of it."
Ahead, check out some of Tonya's incredible creations. Whether you've been constantly baking or have been attempting to work from home while simultaneously homeschooling, Tonya has a doll for you!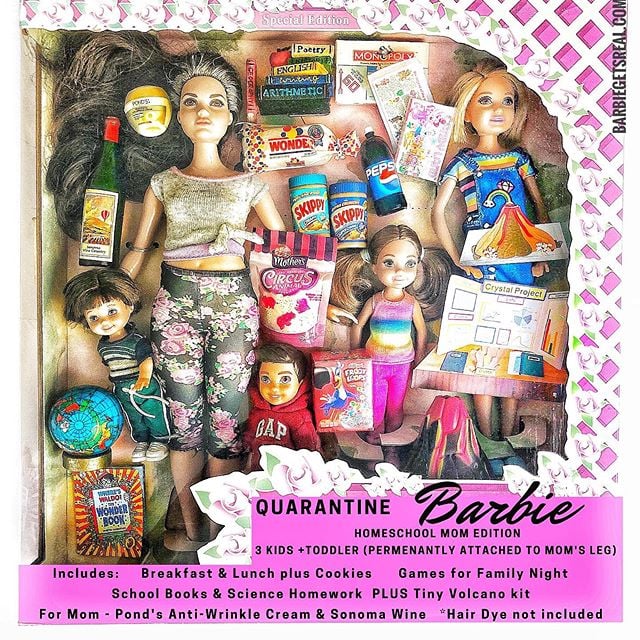 Homeschool Mom Edition Barbie