Halsey Opens Up About Criticism They Faced While Pregnant
Halsey Continues to Lay Bare the Hardships and Complexities of Pregnancy in the Public Eye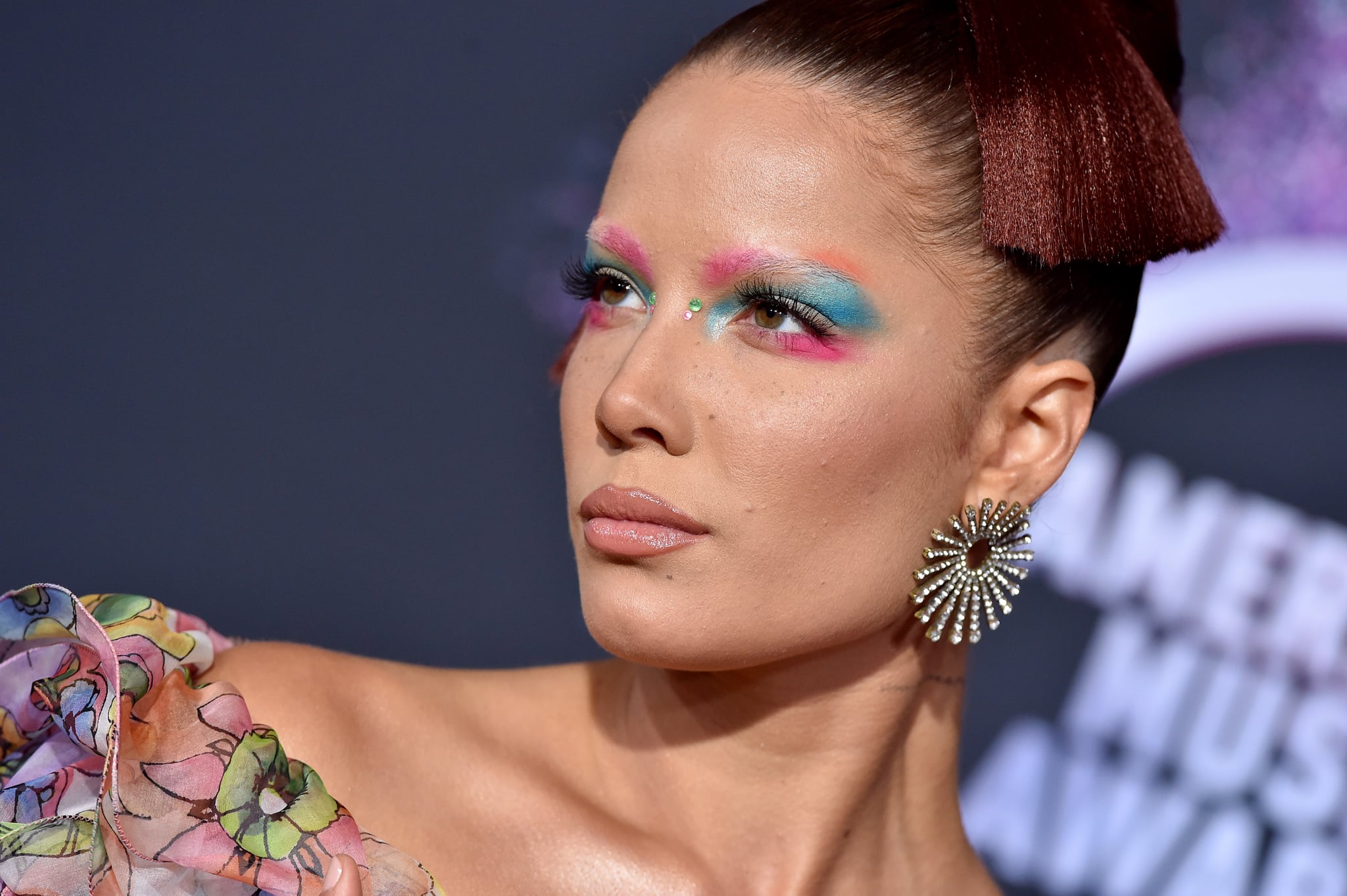 Halsey is speaking out about the scrutiny they faced while pregnant. Though the 26-year-old singer has plenty to celebrate — namely the recent birth of her first child, Ender, and the release of their fourth studio album, If I Can't Have Love, I Want Power — the public's various opinions on her pregnancy did have an effect on the experience. "I had to make a choice, especially in my pregnancy, where the girl who's been the open book for six years, this had to be mine," Halsey said in a forthcoming interview with Zane Lowe on Apple Music 1's New Music Daily.
"It triggered all of these feelings of shame from when I was younger."
Despite feeling ready for parenthood, Halsey described a lack of respect regarding their decision. "I'm 26, and I tried very hard for this pregnancy and it was like, I'm financially independent, I'm pretty far along in my career, it feels like the right time for me to do it. And I got treated like a teen mom a lot of the times," Halsey said. "It triggered all of these feelings of shame from when I was younger. It triggered a lot of old feelings of shame in me where I was like, how can you have an opinion, that kind of opinion on me making this decision?"
Halsey felt they couldn't win: like she was too young and career-focused to start a family, but if she didn't choose to do so, well, then a life of solitude awaited. And after previously speaking about experiencing pregnancy loss, Halsey also anticipated criticism about their work ethic. "I knew the whole time I made this album and made the film that people were going to be like, 'For someone like Halsey, who's had miscarriages and whatever, she shouldn't have been working so hard. Would it have killed her to stay home and relax for the baby?' I knew there was going to be that immediately." She added, "And again, this is why I'm saying the conversation is so nuanced, because the reason that the album is sort of this horror theme, you know what I mean, is because this experience, in a way has its horrors."
Ultimately, however, Halsey forged on. "I just was like, I'm going to do what I want to do," she said. This also meant making the decision to take a break from social media. "The consequences were too high. The consequences of letting social media stress me out or cause me grief. It's no longer just me being affected by it. There's a whole other person whose nervous system is being affected by the status of mine," they said. "So I had to kind of make that choice."