Harry Styles's Mom's Quotes on Vogue Cover and Fashion
Of Course Harry Styles's Mom Supports His Vogue Cover: "Who Doesn't Love Playing Dress Up?"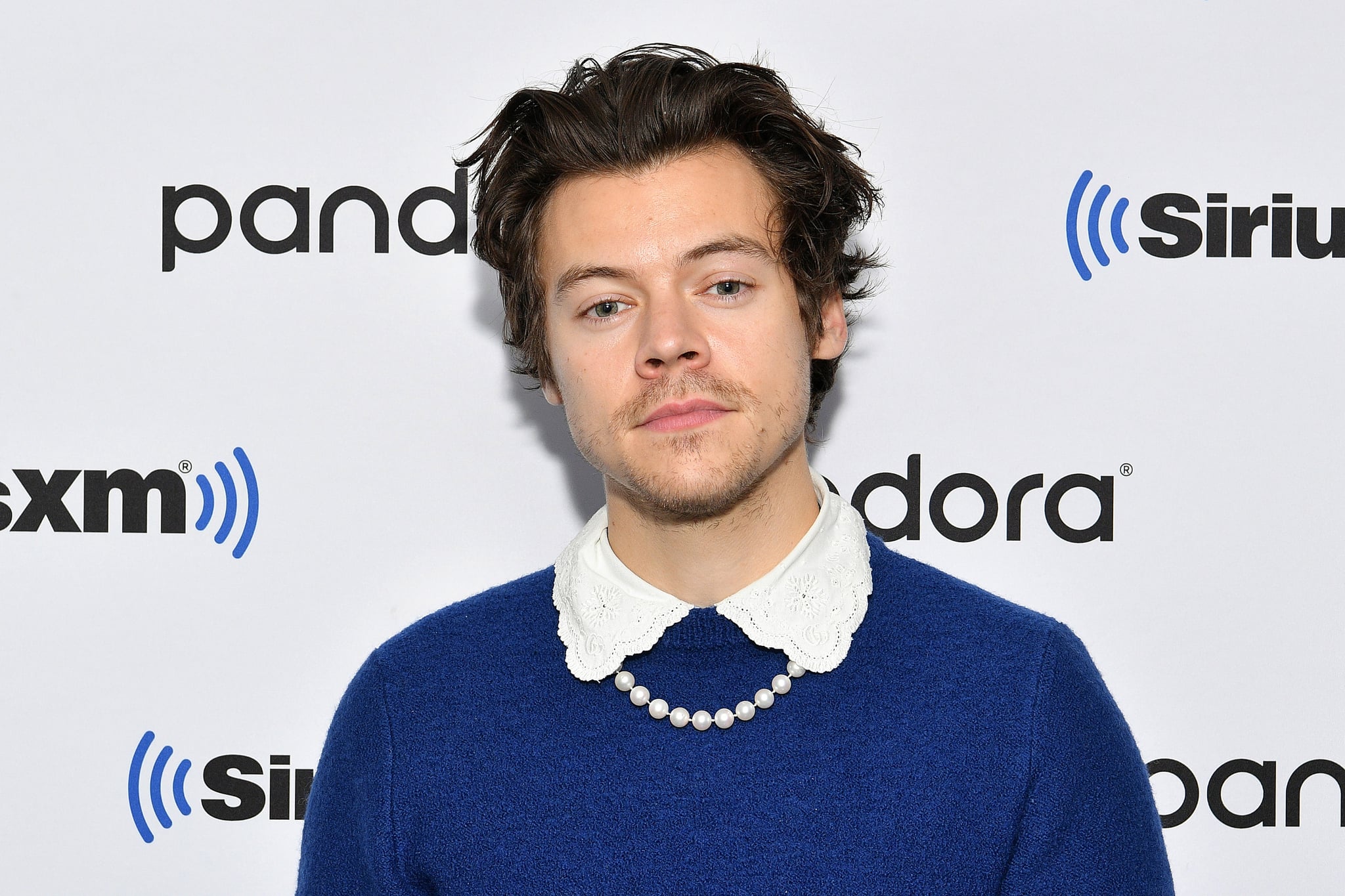 Harry Styles made history. He made history as the first solo man to grace the cover of Vogue in the magazine's 127-year history. He did that. And he did it with the gender norm-defying grace and style he's been bringing to the industry for as long as we can remember. Harry's Vogue cover drew praise and criticism, and during a recent interview, the 26-year-old superstar's mother spoke about his passion for clothing developing at a young age.
"I think maybe I had something to do with it because I was always a big fan of doing fancy dress with them when they were smaller, which Gemma hated, but Harry always embraced," Anne Twist said during an appearance on Lorraine. (ICYMI: "fancy dress" is British slang for dressing in costumes.) "Who doesn't love playing dress up?" she added.
Harry's sister Gemma shared this nostalgic sentiment in the Vogue interview, adding that dress up was always Harry's thing. "My mum loved to dress us up," Gemma said. "I always hated it, and Harry was always quite into it. She did some really elaborate papier-mâché outfits . . . Harry also had a little Dalmatian-dog outfit, a hand-me-down from our closest family friends. He would spend an inordinate amount of time wearing that outfit."
Fashion has always been a huge part of Harry's identity, and giving him that freedom to express himself at a young age helped shape the Vogue cover star and great human he is today. And seriously, who doesn't love playing dress up?!