Creating a Home Study Station Is How I Keep My Kids Engaged in Homeschooling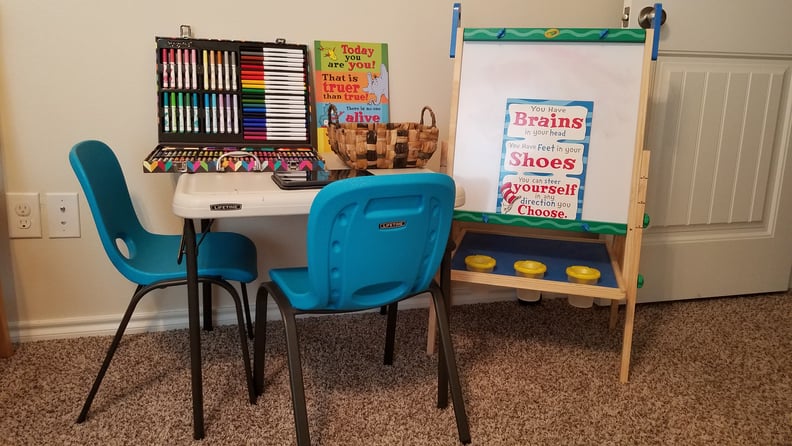 POPSUGAR Photography | Jennifer Torkelson
I, like so many other parents, am new to this homeschooling thing. Even though I have a background in teaching, it has definitely been an adjustment with challenges that are entirely different from those I have encountered in the classroom. It can be tough to stick to a schedule and to keep things organized, especially with small children who like to play with just about anything. One of the things that has made it easier, though, is setting up a home learning station that acts as a sort of educational base. I chose to set ours up in a dedicated space in our children's play room. From there, we can do virtual lessons, reading, writing practice, and arts and crafts. The rest of the house and backyard act as expanded learning spaces for hands-on activities.
Our home learning station is simple but efficient. I chose to use a kids' table and chairs rather than a desk. We use an easel with a whiteboard for writing practice, and I also made room for a tablet, a small laptop, art supplies, and drawing paper. You may be wondering how to set up your own home learning station, so here are a few helpful tips.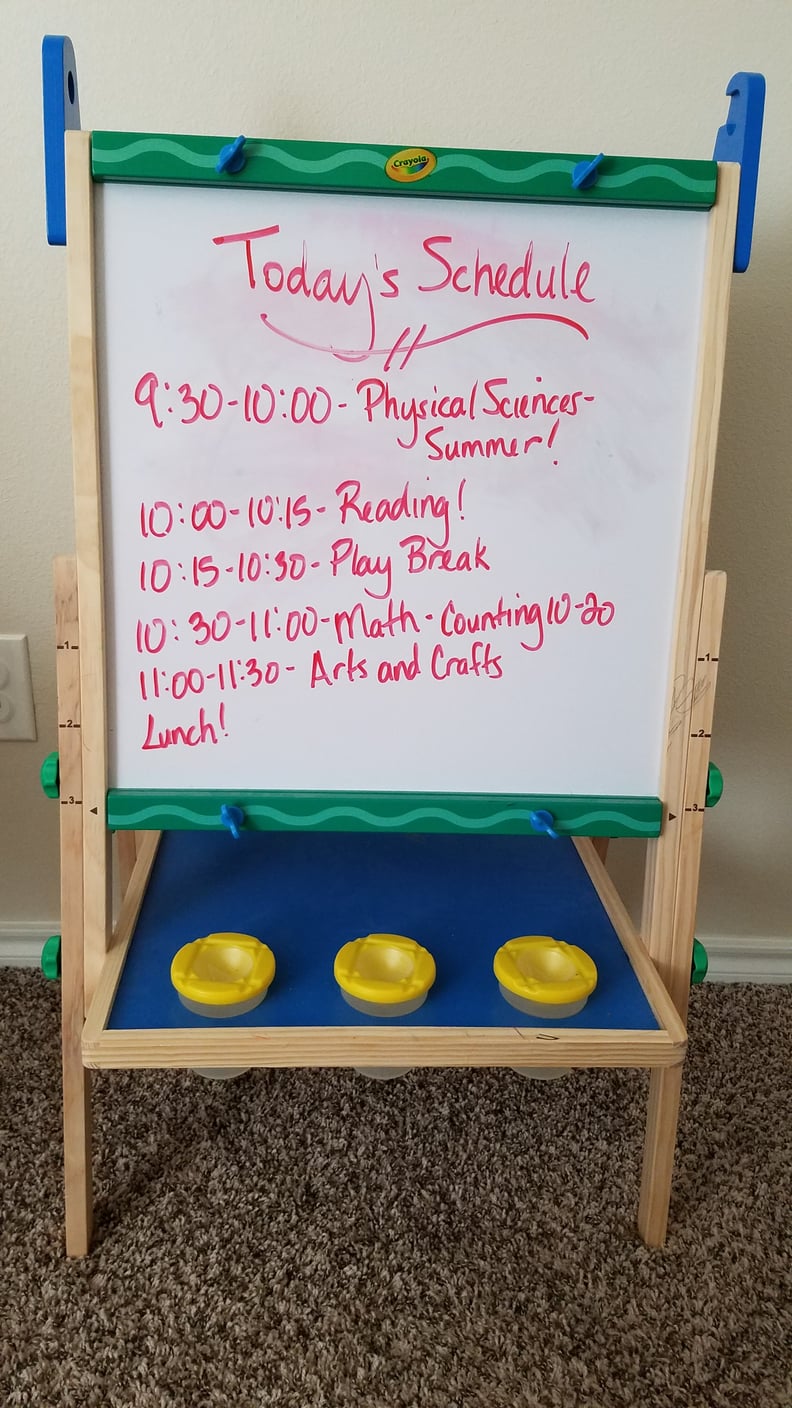 Reduce distractions.
If you can, choose a space that is away from gaming systems and the TV. This way, your child will be able to focus on learning and schoolwork.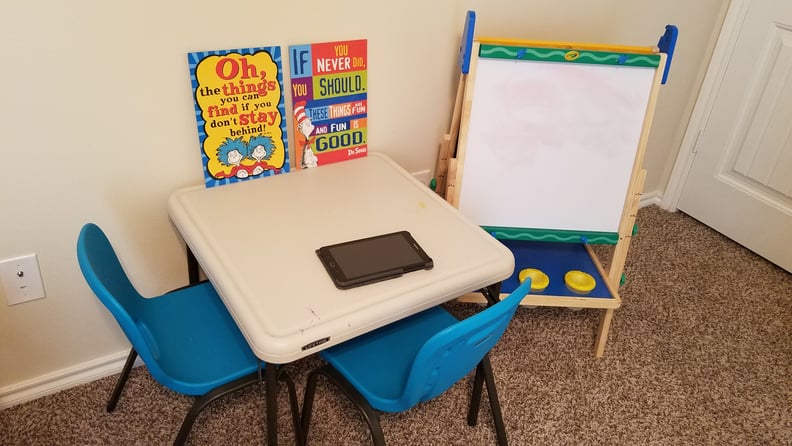 Reduce clutter.
Clutter can be frustrating for both me and my children. It's also nice not to have to continually clear spaces for different activities, and having a nest workspace teaches my children the importance of keeping things tidy.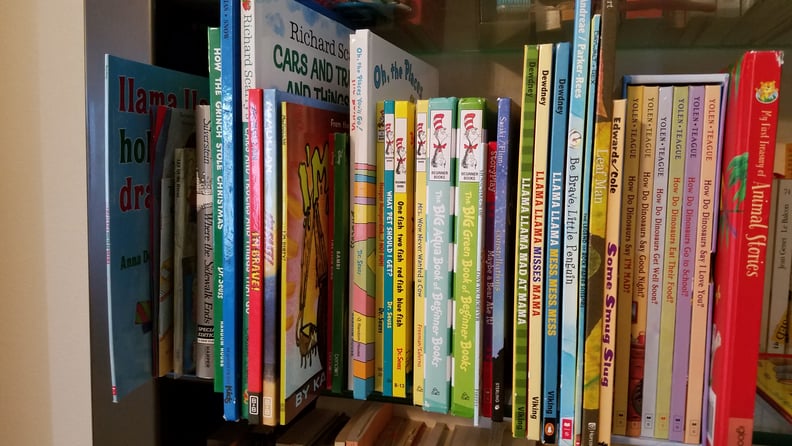 Create a dedicated reading station.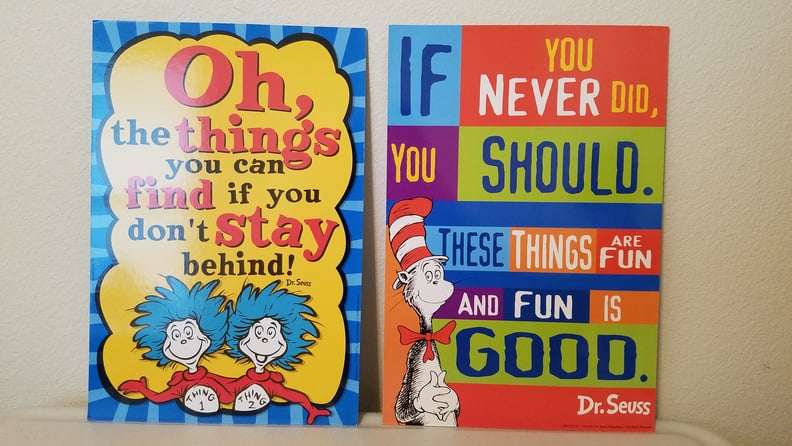 Have fun and be creative!
Decorate and help your kids to personalize their learning station. This will make the space more fun and more comfortable, and it gives the kids a sense of ownership in the space. My kids love Dr. Seuss, so we put up a few small inspirational Dr. Seuss posters.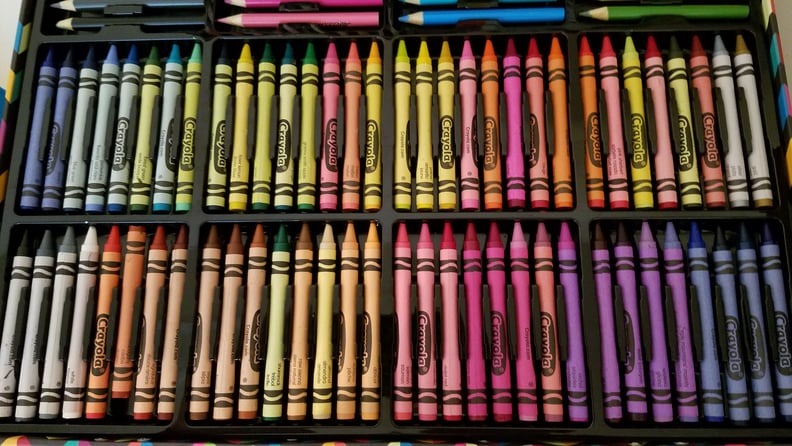 Create a space for arts and crafts.
Having arts and crafts materials at the ready can be so helpful if you have smaller children who may get tired and overstimulated while using a tablet or laptop. I keep plenty of crayons, markers, and colored pencils handy, along with kinetic sand and play dough so the kids can get their hands a little dirty while learning.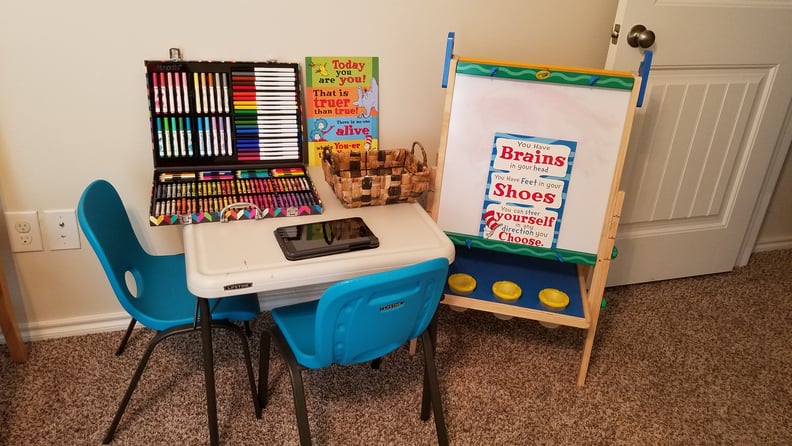 Make your home learning station in one area where things will be easy to access.
Our playroom seemed like a logical choice to me, so that my kids are able to take breaks in a familiar and comfortable space. They have recess/playtime midmorning, and they are encouraged to play imaginative games with their toys rather than staying on their screens. I try to keep everything they need for home learning in one accessible location.