With most schools closed, what initially seemed like the world's longest day off has since evolved into an uncharted area of stress and grainy Zoom calls. No matter how hard you might wish it, the unfortunate reality is that no teacher is going to show up in your living room to save the day, making the school day a million times more hands-on for many parents.
Without an in-person educator, parents are now the ones who have to guide their children throughout their academics, which is a lot of added responsibility in the midst of an already anxiety-ridden pandemic. Luckily, if you're having difficulty keeping your kids on task and engaged with their work, there are some strategies that can help make virtual schooling easier for them. We talked to teachers about what they suggest for parents wondering how to help their kids with online learning, and their advice will make it seem as though your kids never left the classroom.
01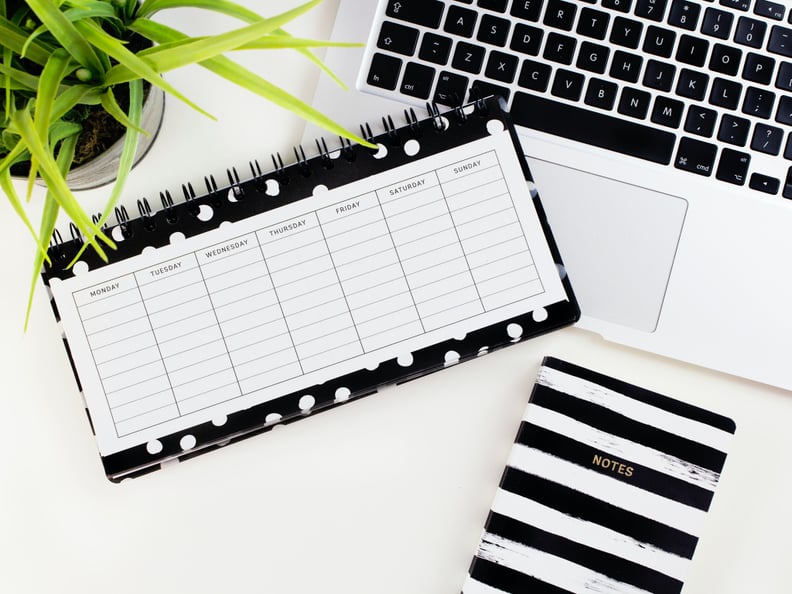 Establish a Schedule
If your child's teacher has not already provided one, DeDe Alexander, an elementary school Spanish immersion teacher, says that creating a schedule can help kids stay on track. "Kids like a routine even if you aren't a routine person," she says, explaining that schedules are especially great if you want your child to work more independently. Plus, this takes some of the stress off of you by setting a specific structure for your kids to follow.
For those with multiple children at home, Ms. Alexander says you can also try breaking up your kids' days by class, so that everyone is working on the same subject at once (math, history, science, etc). This will help you stay in the know, and you can even add fun breaks and rewards for additional incentive, especially if your child is feeling unmotivated.
02
Let Your Child Explore
Although it can be tempting to step in whenever your child has a question, Kirsten Tobin, a third-grade teacher from Arizona, says that sometimes it's better to give young students a moment to work the problem out themselves. "Kids learn best by exploring," she says. "It might take them a bit longer, but chances are they will figure it out without direct parental interference."
The other great thing about encouraging your kids to try things themselves is establishing that you're not going to do everything for them (which would be exhausting). If they're still having difficulty with the material after a few honest tries, that's when you can get more involved.
03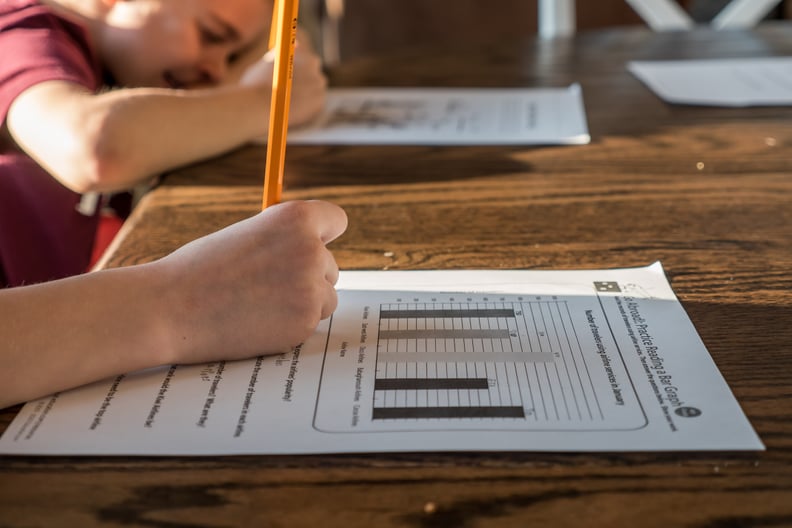 Repeat After Me
If after trying their hardest your child is still struggling with an assignment, Ms. Alexander suggests doing a practice problem together and then having your child repeat it by themselves afterwards. This helps them engage with what they're learning and these kinds of exercises can also help you identify the places where your child is getting stuck. Once they've successfully completed the problem on their own, they can then move on and try other problems without as much assistance.
04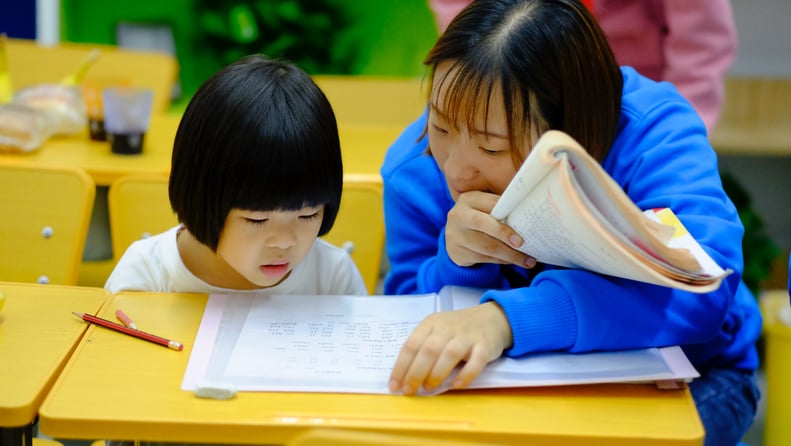 Do Some Check-Ins
When it comes to online learning, Ms. Tobin says that it's a good idea to schedule check-ins halfway through the week, so that your child doesn't accidentally fall behind and have to cram last minute. She says these check-ins can also be "a great opportunity to talk to kids about procrastination and advocating for themselves when they feel stuck."
Ms. Alexander agrees, saying, "Very rarely do you have a kid who's going to be able to do this on their own without check-ins." This is another way to encourage your child to do their own work, while still keeping them focused and teaching them the skills they'll actually need for their next year of schooling.
05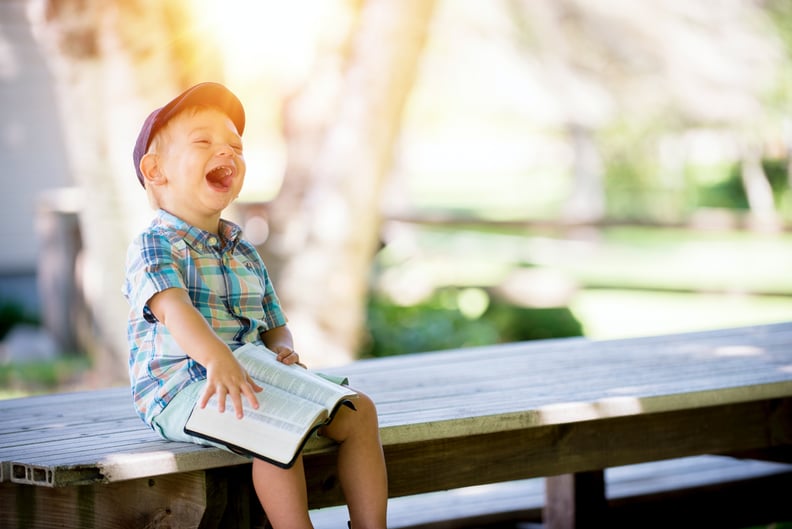 Be Real About Managing Stress
In these chaotic times, parents and kids alike are dealing with a lot of stress, but emphasizing that your child is not alone can help them feel better about any obstacles they may encounter during online schooling. In fact, it could even be a good mantra to repeat to yourself when you start to feel overwhelmed. Ms. Tobin and Ms. Alexander also stress that teachers are great partners to turn to if your family needs extra support. After all, sometimes the best thing you can do for your child is to just take a deep breath yourself.
06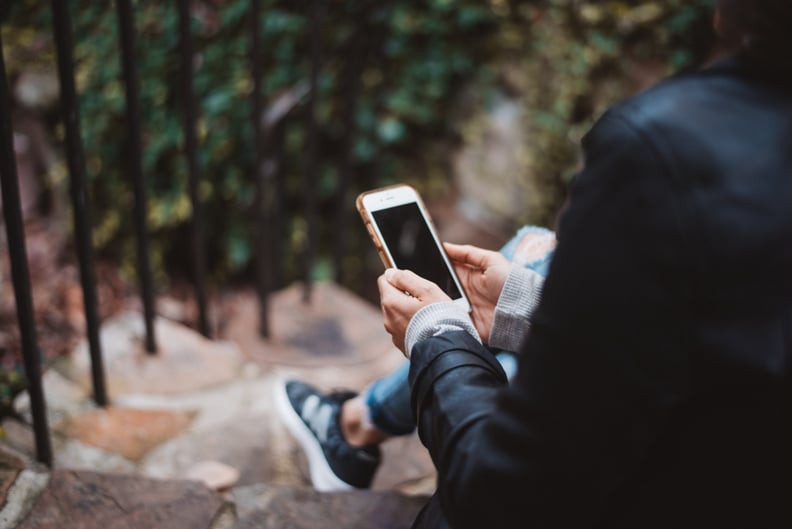 Try to Keep Up With the Texts and Emails
Should you ever feel completely lost about what your child is supposed to be doing, Ms. Alexander suggests double checking the texts and emails sent from school faculty. It can be a pain, but for quick clarification and information about assignments, this kind of communication can be useful.
Texts and emails from your child's teacher may also contain details about any special programs or software that the class has been using, since you may not be familiar with everything yourself. After that, the only hard part will be getting your child to remember their username and password.
07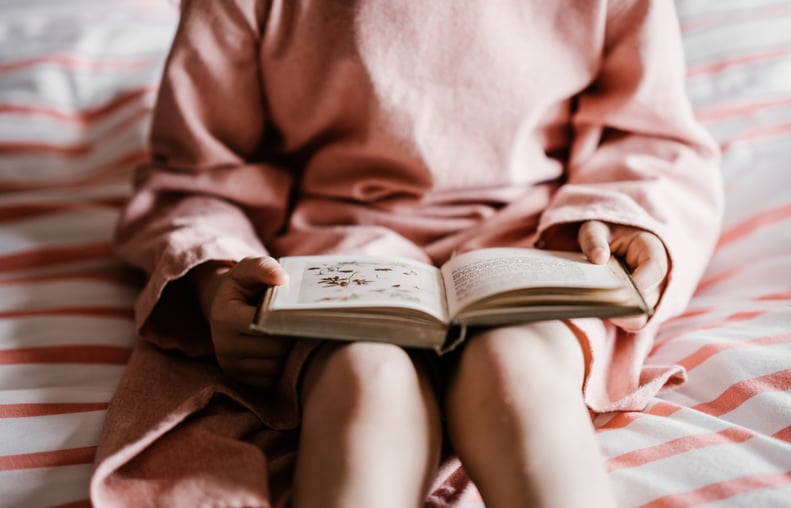 Have Them Read Their Writing Aloud
For reading and writing assignments, Ms. Alexander says that having your children read aloud to you can help them edit their work and become stronger writers. This is also a great chance for you to hear what their reading and writing skills sound like, and they'll be so excited to get to share their work with an attentive audience. Try this at night time or whenever you like to read together to help your kids feel proud of what they've accomplished.
08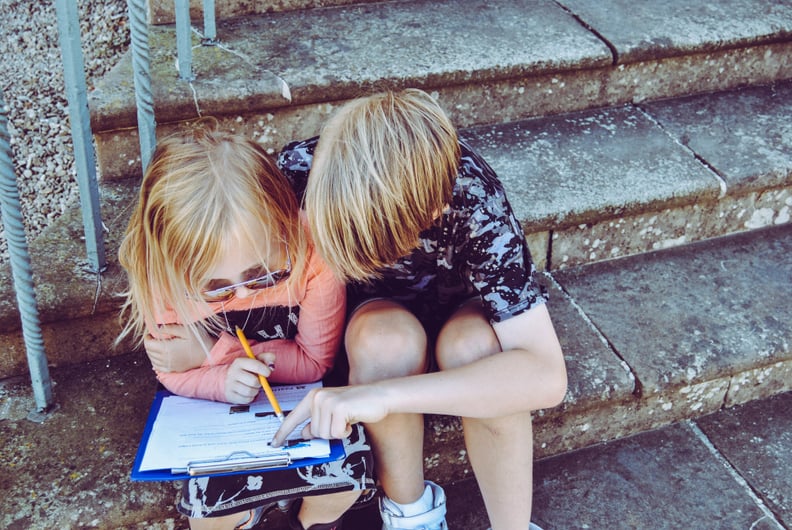 Remember You Both Can Do This
At the end of the day, most assignments should still be doable, even from a virtual classroom. If your child is consistently struggling with the material, or you're having to intervene an excessive amount, it's a good idea to turn to the professionals. And if motivation is the bigger issue, here's a list of ways to motivate your child at home.
Most importantly, know that your family is not alone in all the recent schooling confusion, and that there are plenty of resources available if you need them. According to Ms. Tobin, the best lesson kids could learn right now is how to roll with the punches. "I'd take this as an opportunity to watch my kid develop some grit, teach them some strategies for managing stress, and let it all ride out," she says. And that's something everyone should take notes on.