How I Survived Bed Rest
Bed Rest Was Scary, Boring, and a True Test of My Patience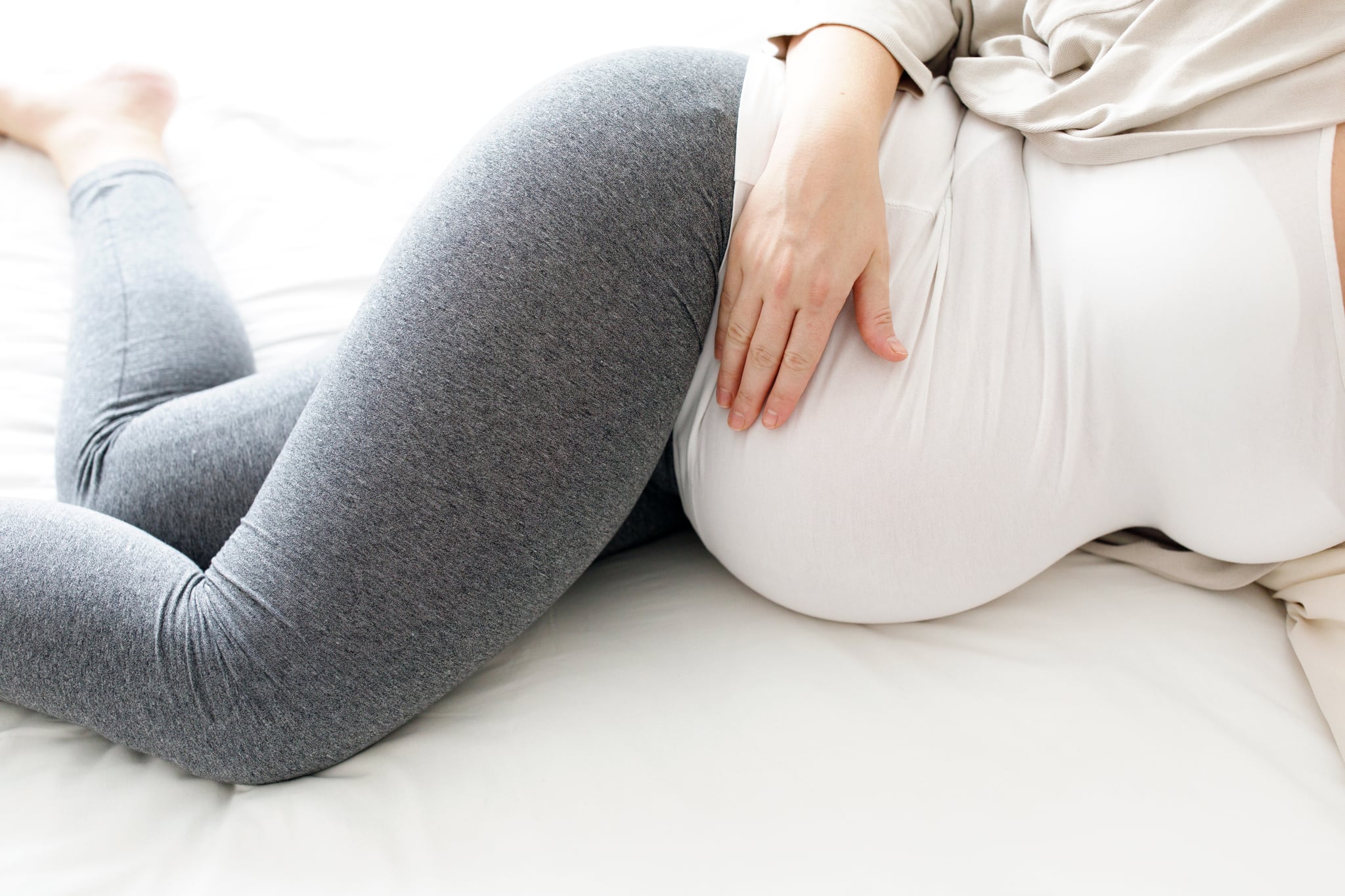 Throughout my first pregnancy, at the age of 31, I was blissfully free of any complications. I floated to each ob-gyn checkup giddy with excitement over seeing how much my baby had grown since the last appointment. Aside from a bout of relentless morning sickness and a stubborn baby that wasn't ready to be evicted even past her due date, I had a completely uneventful and textbook pregnancy. And then, a bit shy of a decade later, came pregnancy number two with a handful of complications — including bed rest.
After a series of life circumstances which included a divorce, I remarried in my late 30s, suffered a miscarriage, and finally got pregnant with a viable pregnancy two weeks before I turned 40. Everything was more intense, from the nausea to the paralyzing exhaustion and the body aches and pains that come with growing a human in your body. It was a stark comparison to my first pregnancy. We frequently had to turn the car around as soon as we pulled out of the driveway because I had to puke and didn't want to do it in my purse. I learned to carry empty plastic bags and breath spray for the times we were too far away to make it home quickly. And I dined on ginger ale and crackers throughout the day. It sucked.
During a typical day of chauffeuring my older daughter to school and trying to distract myself from pukey thoughts with a walk on the treadmill, I felt something was wrong. After my daily walk – something I needed desperately to make my body feel comfortable and keep my sanity in check – the spotting began. I was home alone and trying not to panic as I called my ob-gyn, who calmly told me I need to get to the hospital and she'd meet me there. My husband rushed home from work and tried to maintain a poker face steeped in optimism when really, we were both visibly nervous.
I was begging to sit on the couch and fold laundry, to walk to the front door to get the mail, or to let the dogs out back. But I was met with hard resistance.
Although I was having small, inconsistent contractions, I didn't feel anything — fear left me numb. After they admitted me, the testing, poking, and prodding commenced, including a steroid for my baby's lungs in case they needed to make the snap decision to induce me early. Once they determined the baby and I were ok, I was discharged and put on strict bed rest. No cooking, no cleaning, no driving, no exercise, no sex. I even had to shower using a chair so that I wasn't on my feet. My husband appointed a family member as babysitter to stay home with me because every day he knew that the idea of sitting and doing nothing (well, not nothing since I was cooking a baby) would be torture for a type-A gal like me.
I was begging to sit on the couch and fold laundry, to walk to the front door to get the mail, or to let the dogs out back. But I was met with hard resistance. I was so extremely grateful to be off my feet and giving my body the break it clearly needed, and so blessed to have my family around to help me. But I felt guilty — that I couldn't get up and make a meal for my family, that I couldn't wipe down the counters, that I couldn't do anything. Then I remembered exactly why I got married again after a divorce — it's because I'd found a man who was a partner in every sense of the word. He has this radar where he inherently knows when he needs to tip the scales and take some stuff off my plate. And then he just does it – meals, grocery runs, carpool, whatever. In this case, he singlehandedly made bed rest as breezy as he could.
Fighting the urge to wallow in frustration and being relegated to my living room sectional, I developed a love affair with overly dramatic programming featuring teenage-ish actors and binged series after series. It started with Gossip Girl and ended with Pretty Little Liars and I have no regrets. I had meals brought to me throughout the day, like room service. There was always someone at my beck and call. Blankets, snacks, and the TV remote were carefully placed within my reach each day before my husband left for work and the first babysitting shift started. It could have been bliss, but I couldn't shake the fear.
Every single day on bed rest that I woke up and still wasn't spotting or feeling anything atypical, I breathed a small sigh of relief. "Made it through another day" was my internal mantra. My own anxieties were granted little reprieves that made it bearable, like a very excited soon-to-be big sister, rushing in from school each day to talk to my belly, or my husband just grabbing my hand and looking into my teary eyes and reassuring me without saying a word. Among the chaos and scariness of being on bed rest, I also have never felt more cared for and nurtured. Luckily, I made it to 39 weeks and delivered a healthy firecracker of a little girl.
While there is no shortage of love and affection pulsing throughout my family on any given day, my kids are the center of all of it. I'm just orbiting around them making sure they have everything they need. It's part of motherhood. Bed rest flipped the script for me. I couldn't orbit, so my family took on that role, and for a couple of months, I became the center. It was a strange paradox — equal parts weird and amazing. As a mother, I don't often "sit back" willingly. So this forced hiatus from minutiae was one of the biggest lessons of patience I have every endured. I had to accept that this wasn't a situation I could control and everything was in fate's hands. It required asking for and accepting help from others, which is not my strong suit. But I'm so grateful for all the help and support I received. It felt weird not to mobilize every day but I'd also be lying if I said it wasn't nice to be off my feet, nestled on the couch, and focused on nothing but Serena van der Woodsen's latest antics. Just as the doctor ordered.