Jamie Lynn Spears Acknowledges "Motherhood Is One of the Hardest Jobs" — Meet Her 2 Kids
Sure, she may be best known for her days at PCA — which will soon be revisited in the "Zoey 101" sequel movie — but to her kids, Jamie Lynn Spears is just Mom. While at the time of its announcement, her pregnancy was seen as a scandal, the then-16-year-old treated the situation with grace. In her October 2020 cover story for Nylon, Spears recalled her vanishing act to rural Mississippi as a purposeful tactic meant to keep her out of the public eye. "So, I got me a little house. I put a big gate up around it, and I was like, 'I'm going to stay here, raise my baby, and figure this out because this is real life. I've put myself in this situation, I'm not condoning it or saying it's right, but these are the cards that I have to play,'" she said.
Now, Spears is the mom of two beautiful girls, Maddie and Ivey, both of whom you can find all over her social media. In May, the "Sweet Magnolias" star took a moment to pay tribute to moms around the world while acknowledging some of the challenges of parenthood. "I know motherhood is one of the hardest [jobs] at times, and how the mother/child relationships can be really complicated as well. I really try to not take any of it for granted though, even when the kids or my mom are making me lose my mind🤪," she wrote on Instagram. "I know there are so many who don't get to celebrate Mother's Day with their mamas, and I know there are so many who are trying so hard and would give anything to become a mother. So, I am sending all my love to all of you no matter where you are on your motherhood journey and no matter what it looks like, bc not one is the same. God bless all the MAMAS."
Ahead, learn more about Spears's two girls.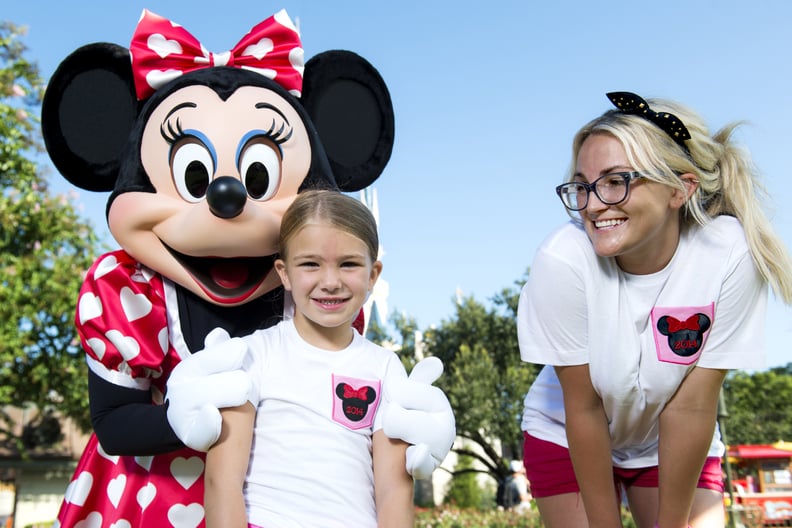 Maddie Briann Aldridge
Born on June 19, 2008, Maddie Briann Aldridge is Spears's eldest child and daughter, whom she shares with former high school sweetheart Casey Aldridge. Much of Maddie's early childhood was spent out of the limelight, as Spears moved to Mississippi once news broke that she was expecting — her attempt at giving her daughter a shot at a regular, normal life.
In February 2017, Maddie suffered a near-death experience after a terrifying ATV accident that left the then-8-year-old trapped underwater. Thankfully, Maddie eventually made a full recovery. Since then, she's gone on to become a softball superstar and even made her TV debut alongside her mom on Nickelodeon's competition show "Double Dare" in 2018.
Flash forward a few years, and believe it or not, Spears's oldest daughter began high school in August 2022. "Anddd just like that, my baby's in high school," Spears wrote in an Instagram post at the time. "Swipe to see how time literally flies by . . . don't take a second of it for granted."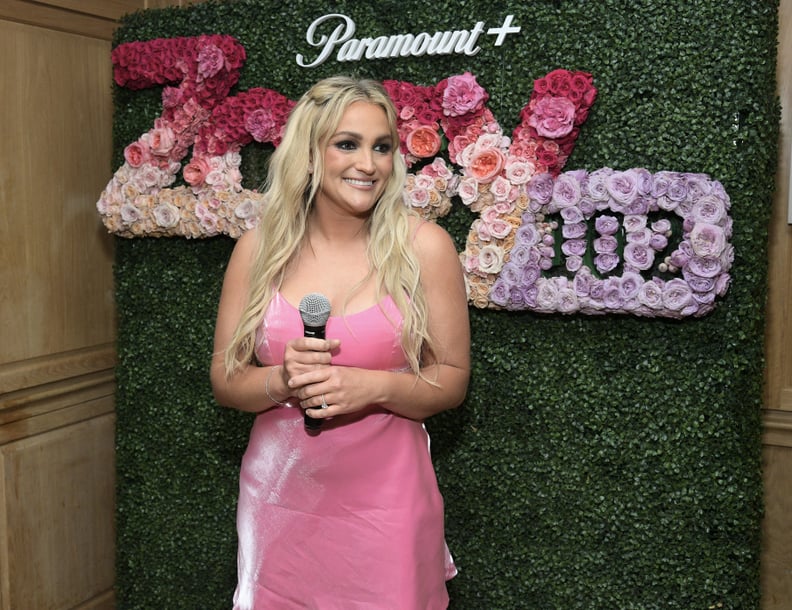 Ivey Joan Watson
Spears's youngest daughter, Ivey Joan Watson, was born on April 11, 2018. She is Spears's first child with husband Jamie Watson, whom she married in 2014. In a 2018 interview with People, the mom of two opened up about the significance behind Ivey's middle name. "Her middle name, Joan, is to honor my Aunt Sandra, who passed away 10 years ago from ovarian cancer. She was the most graceful woman I've ever known," she explained. She may still be young, but little Ivey has already been seen strutting around TV film sets with her mama.