What Parents Should Know About In the Heights
5 Things to Know Before Watching In the Heights With Your Kids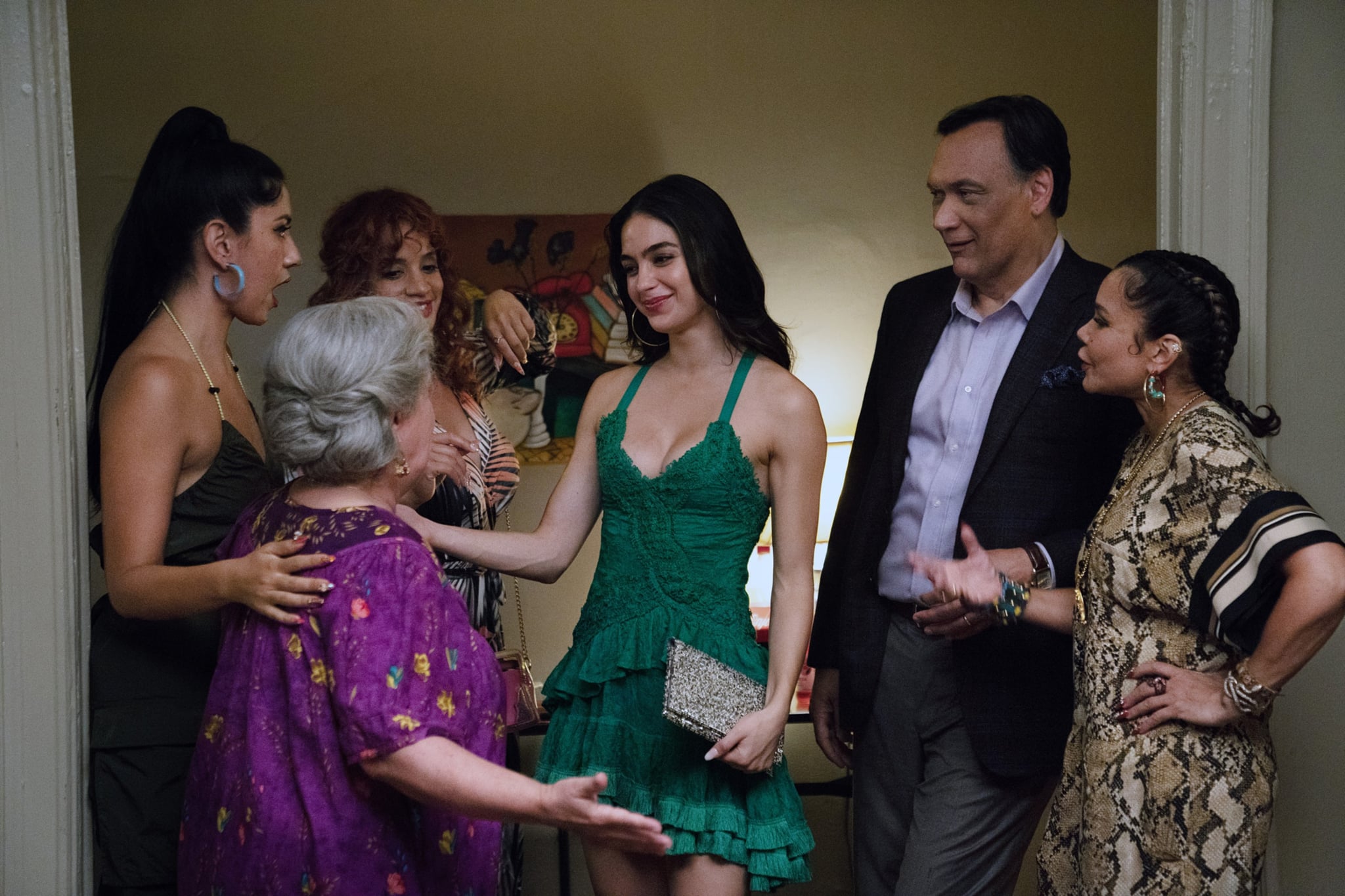 Following Hamilton's smash success on Disney+, we now have another Lin-Manuel Miranda project upon us: a full-blown adaptation of In the Heights, Miranda's other Tony Award-winning musical. Directed by Jon M. Chu, the film stars an incredibly talented Latinx cast that portrays the residents of a predominantly Dominican neighborhood of New York City's Washington Heights. Showing in theaters and streaming on HBO Max, the movie follows a handful of characters as their dreams unfold in Washington Heights: there's Usnavi (Anthony Ramos), who yearns to return to the Dominican Republic; Vanessa, who wants to become a fashion designer; and Nina, who drops out of Stanford and finds herself at odds with her father when she returns home.
Between its catchy soundtrack and meaningful representation, there's a lot to love about In the Heights. But how kid-friendly is this adaptation? Though it has a PG-13 rating, it's really on the milder side of PG-13. Ahead, we've rounded up things to keep in mind before you watch the movie with your kids.
What Should Parents Know Before Watching In the Heights With Their Kids?
The film is long. With a two hour and 23 minutes runtime, the film ventures into MCU territory when it comes to length. If you're watching at home with HBO Max, consider pausing for an intermission. If you're viewing the film in theaters, you'll still be able to sit back and enjoy not only the AC but also the beautiful cinematography, choreography, and music — just make sure to get settled before the movie starts. As a side note, remember to sit through the ending for the postcredits scene with Miranda's Piragua Guy!
You'll hear some mild cussing. The characters use terms such as "sh*t," "damn," and "ass," but the swearing isn't excessive at all.
The characters make sexual references every so often. We get suggestive references to characters hooking up with each other, but we never see any of them do the deed itself. Vanessa also gets catcalled while she's making her way to check out her prospective apartment. But the most overt reference to sex is probably when Usnavi sells condoms at the beginning of the movie.
The film deals with serious social and political issues. Through the characters, matters such as poverty, gentrification, and racism bubble to the surface. For example, Nina discusses her direct experiences with racism at Stanford when a wealthy donor treats her like a server and her roommate's parents have her searched. Sonny also faces the injustices that come with being an undocumented immigrant. These moments can spark tough but crucial conversations with your little ones.
There's a sad death towards the end of the movie. During the blackout, Abuela Claudia sadly passes away. Her passing is very peaceful, however. In a dream sequence, she performs a beautiful musical number before she dies in real life.
Long story short, the PG-13 rating for In the Heights doesn't mean that younger kids can't enjoy the film. Keep the notes above in mind, and prepare to have some conversations, if necessary. In the Heights is a beautifully directed movie with strong messages about hope, which makes it a heartfelt viewing experience for the entire family.