How Many Kids Do Jennifer Garner and Ben Affleck Have?
Everything We Know About the 3 Kids Jennifer Garner and Ben Affleck Share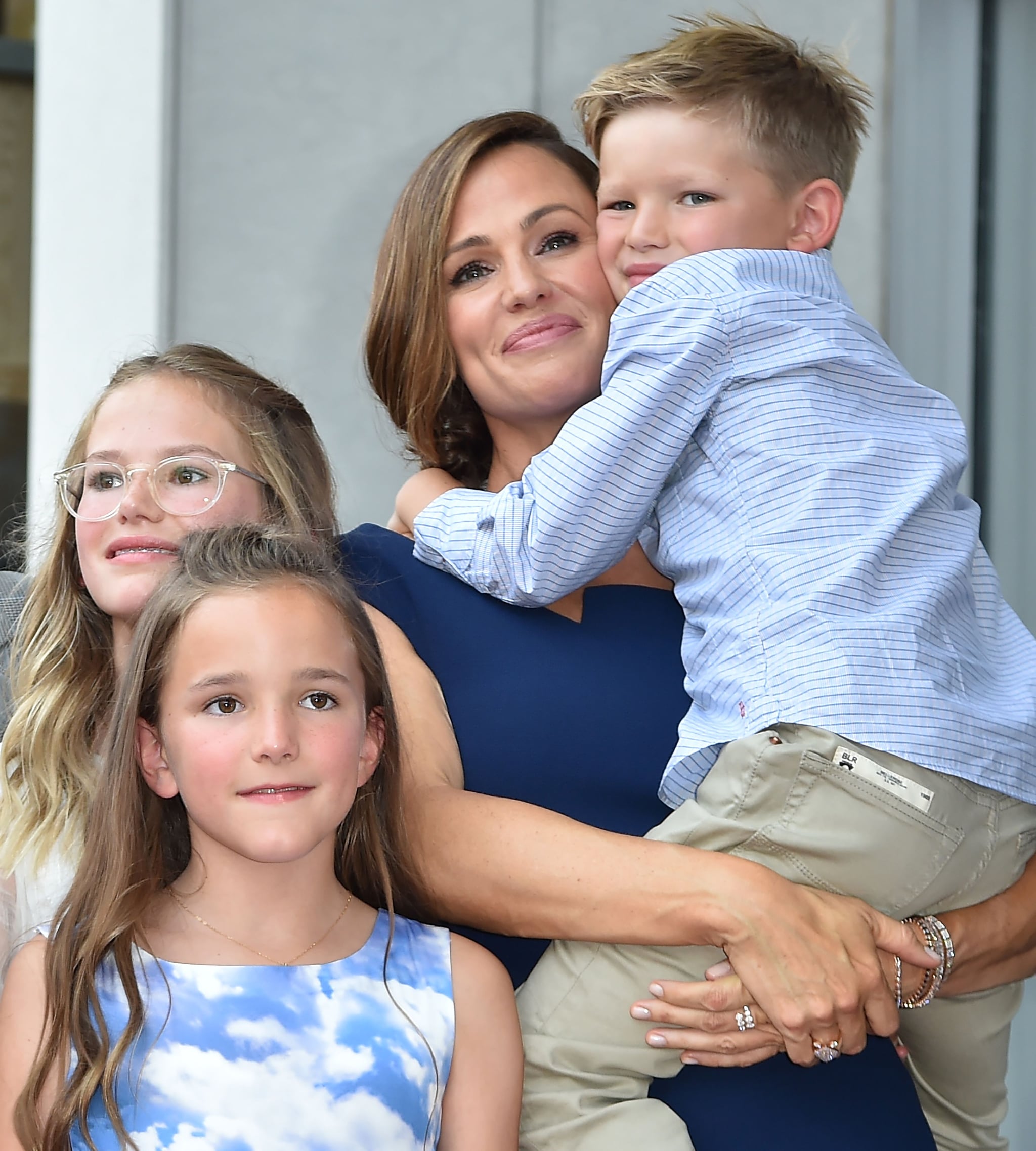 Jennifer Garner and Ben Affleck, who split in 2015 after nearly 10 years of marriage, are still united as coparents to three adorable children. All three kids, who look just like their parents' mini mes, are typically kept out of the public eye, save for a few fun events, such as Jennifer's Hollywood Star ceremony in 2018.
Even though the Affleck kids are sitting firmly out of the spotlight, Jennifer and Ben have both spoken publicly about parenting their shared kiddos. Keep scrolling for everything we know about Violet, Samuel, and Seraphina.
Violet Anne Affleck
Jennifer and Ben's first child, Violet, was born on Dec. 1, 2005. She is named after Jennifer's grandmother and shares her middle name, Anne, with her mom. On Violet's 14th birthday, Jennifer and Ben took their three kids shopping for a Christmas tree. According to People, they "spent time as a family, as they have done in the past. They got a tree, decorated, went to church [and] saw a movie." So fun!
Seraphina Rose Elizabeth Affleck
Jennifer and Ben's middle child and second daughter, Seraphina, was born on Jan. 6, 2009. On her 11th birthday, Jennifer shared a now-deleted Instagram post, writing, "I'm crushed by sentimentality today—a new year, a birthday for my middle daughter," and if feeling emotional about your kids growing older is wrong, Jennifer obviously doesn't want to be right.
Samuel Garner Affleck
Jen and Ben's youngest child and only son, Samuel, was born on Feb. 27, 2012. For his seventh birthday, Jennifer discovered the hard way that "7 is the age my kid stops thinking it's cool when I dress up for the party" after she donned an Astrid costume for Samuel's How to Train Your Dragon-themed birthday party. Classic Jen!