Jennifer Lopez's Generational Photo With Daughter and Mom
Jennifer Lopez Captured 3 Generations in 1 Gorgeous Photo, and We Can't Look Away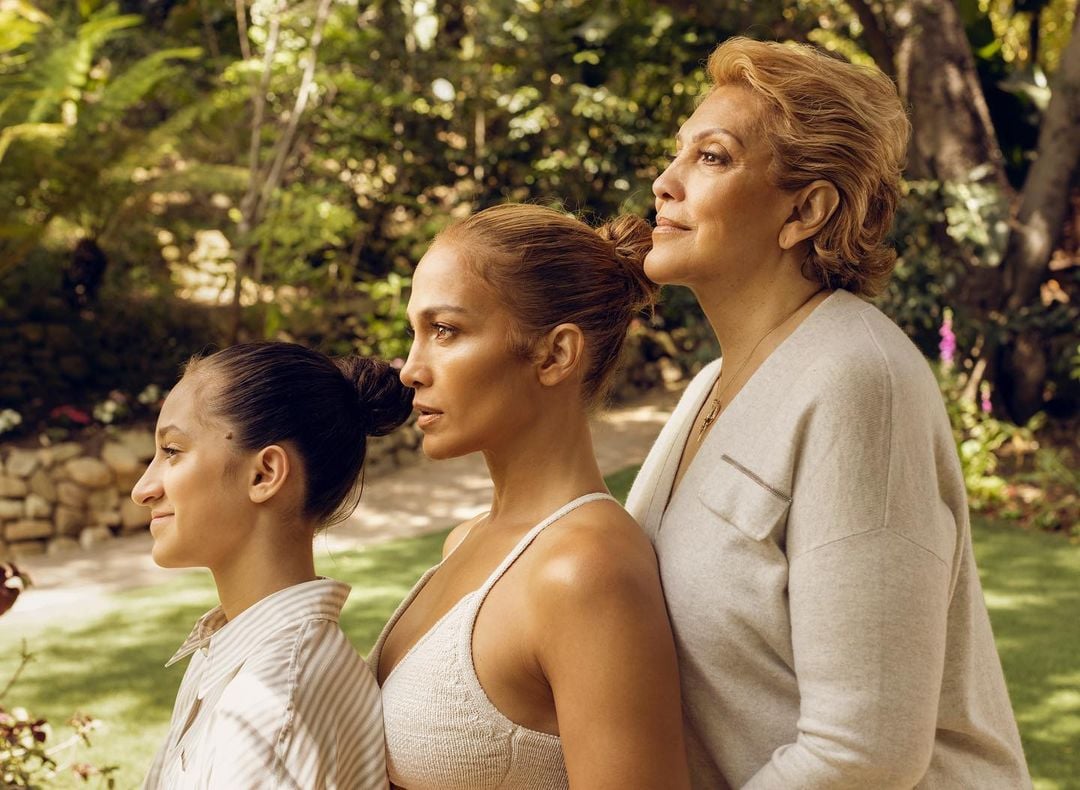 JLo Beauty's tagline, "Beauty has no expiration date," was highlighted front and center in a gorgeous generational photo Jennifer Lopez shared to Instagram. In the photo, the multihyphenate can be seen posing with her profile on display; her 13-year-old daughter, Emme, in the same position in front of her; and her mother, Guadalupe Rodríguez, behind her.
"#MamaGlowsBest ✨," J Lo wrote in the caption of the photo, which was taken to promote the brand's limited-edition Mother's Day kit featuring all of Mama Lupe's beauty favorites. "@JLoBeauty for gorgeous, glowing skin from ages 7-77," she wrote, adding the hashtag, "#IGotItFromMyMama."
Sure did! In 2019, J Lo celebrated her mom's 74th birthday by posting a video of the duo dancing on stage, writing, "People ask me where I get my energy from, my drive, my dance moves lol . . . well now you know . . . Guadalupe . . . my mommy." And it's safe to say looking at this stunning multigenerational photo that Lupe has also passed down her beauty to her daughter and teenage granddaughter. They've all got some serious glow going on, and we can practically feel the love between them through our screens.