Lego
As POPSUGAR editors, we independently select and write about stuff we love and think you'll like too. If you buy a product we have recommended, we may receive affiliate commission, which in turn supports our work.
Not that Lego needed a makeover, but the Fab 5 just worked their magic to help create a brand-new Queer Eye set that will have any fan of the hit show clamoring for a big reveal. The iconic Fab 5 Loft set re-creates all the details that make up the interior of the group's original Atlanta loft.
In fact, longtime viewers will discover countless features from the show in brick form (we see you, "Style, Taste, Class" sign!). There's a kitchen island for Antoni Porowski, a clothing rack filled with chic options for Tan France, Jonathan Van Ness's swivel salon chair, and Karamo Brown's couch (and scrapbook!). Most meta of all? This space gets Bobby Berk's seal of approval as he helped design the actual Lego interior with the toy brand's creative team.
"Lego bricks played such an important part in my childhood," Bobby said in a press release. "Clicking those little bricks together really sparked my imagination and creativity. Collaborating with the Lego team was an absolute dream come true! It would be any kid's dream and now it's my reality."
The set features 974 pieces and comes with a coffee-table-style instruction booklet that gives insights into how Lego designers and the Fab 5 collaborated on developing the set. For instance, one fun fact is that Lego didn't have any current wig element that did Tan's gorgeous silver hair justice, so they had to create a custom one just for him!
Keep reading to get a peek at the full Queer Eye set and all of its minifigures, and shop the set now!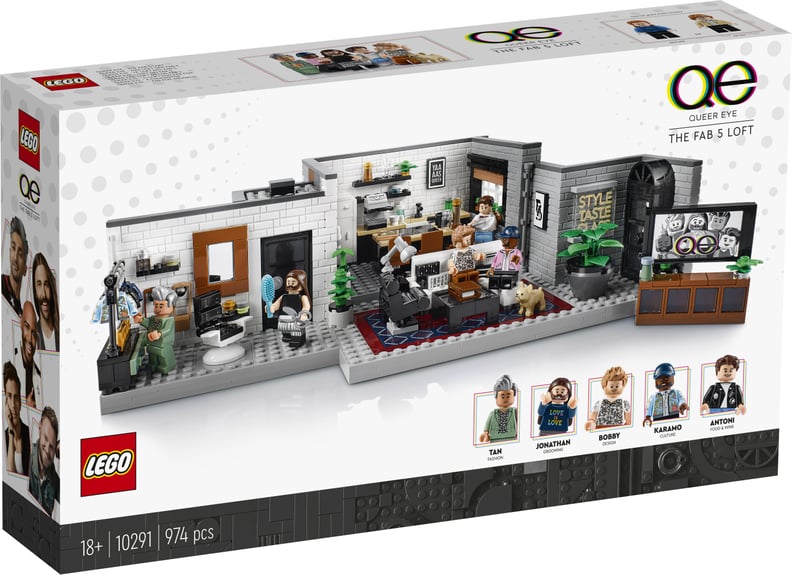 Lego Queer Eye — The Fab 5 Loft
The Lego Queer Eye — The Fab 5 Loft ($100) is available beginning on Oct. 1. It has 974 pieces and is aimed at teens ages 18 and up (but we think this would be so fun to build together with our older kids!).
The Complete Lego Queer Eye — The Fab 5 Loft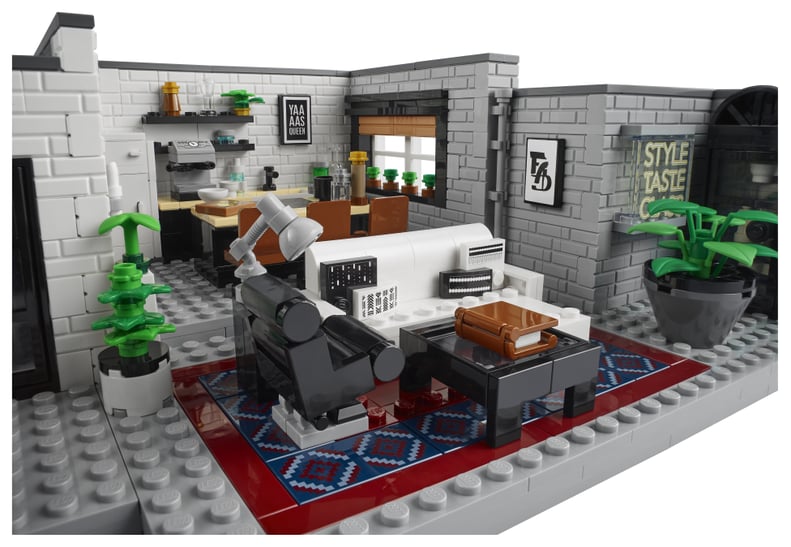 Close-Ups of the Lego Queer Eye — The Fab 5 Loft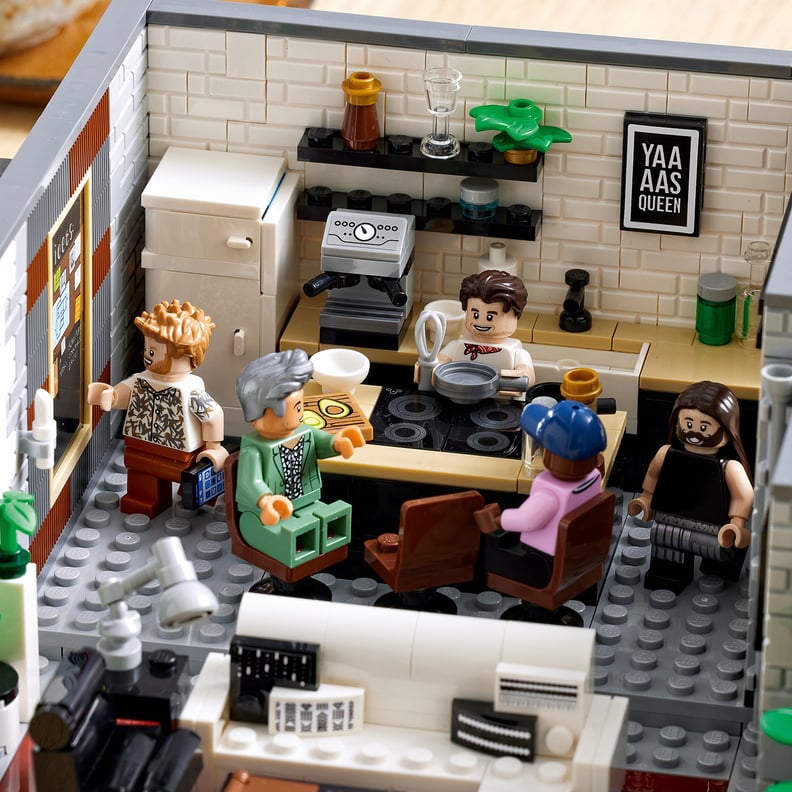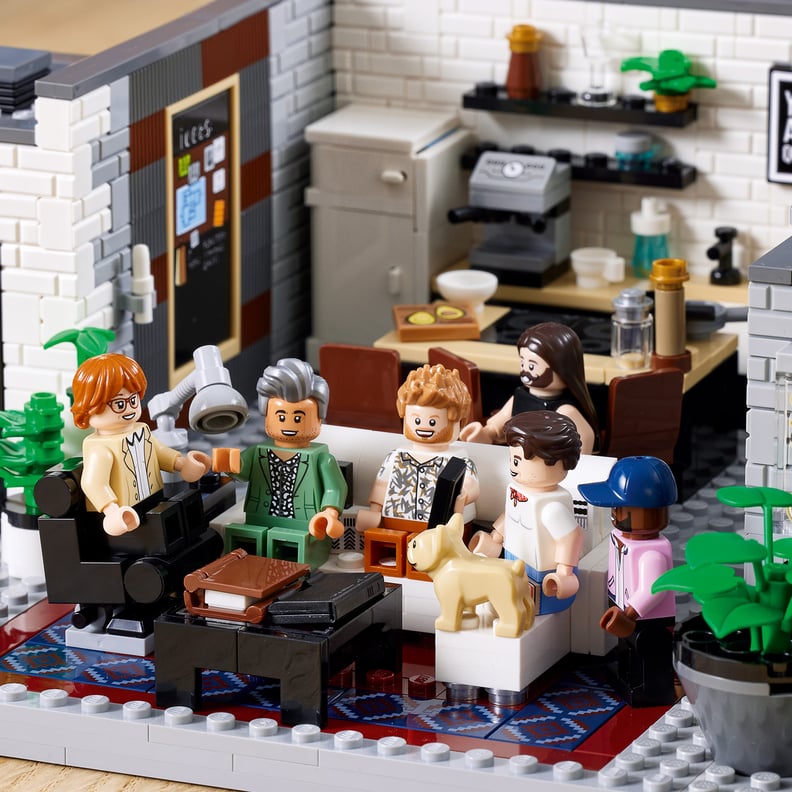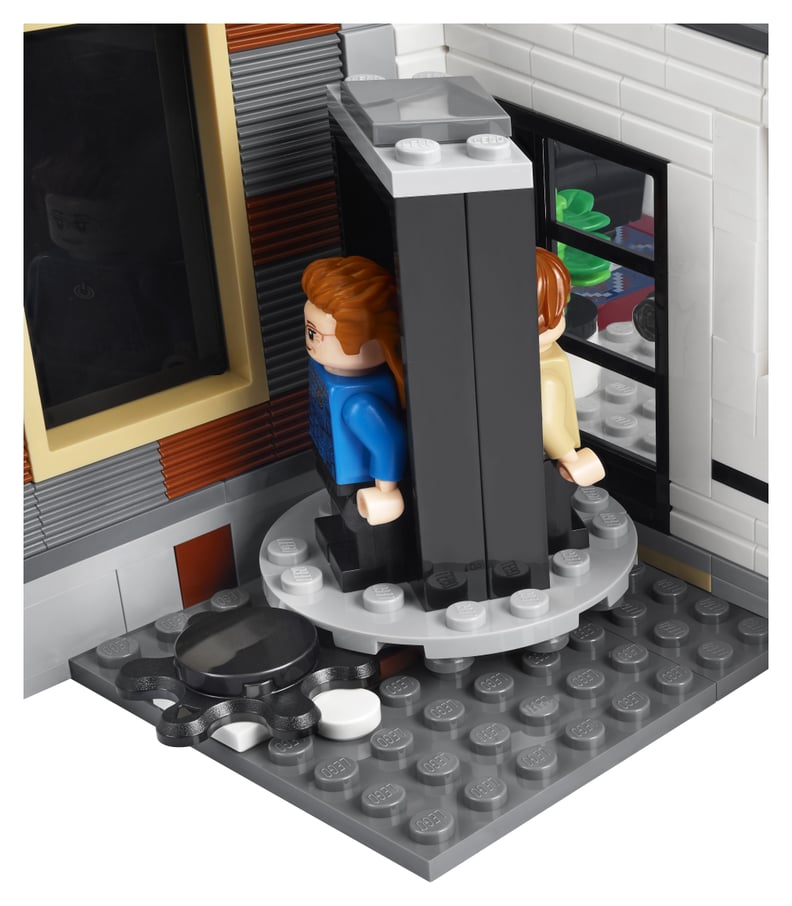 The Hero Transformation Chamber
Because no episode would be complete without a makeover, the set includes two Kathi Dooley (a very special guest from a very special episode!) minifigures. Builders can crank the transformation chamber wheel to re-create the beloved hero's emotional before-and-after reveal.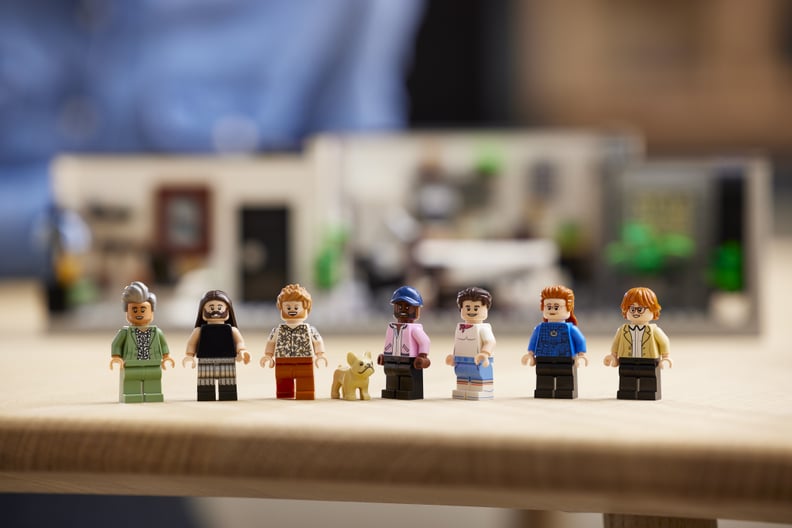 The Minifigures Included in the Lego Queer Eye — The Fab 5 Loft Set
All five of the Queer Eye stars — Tan France, Jonathan Van Ness, Bobby Berk, Karamo Brown, and Antoni Porowski — are included in the set! This buildable model also includes Bruley the dog and the two Kathi Dooley minifigs.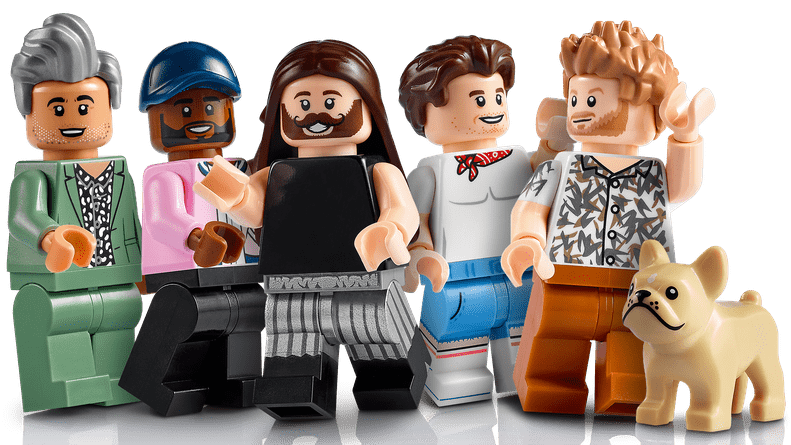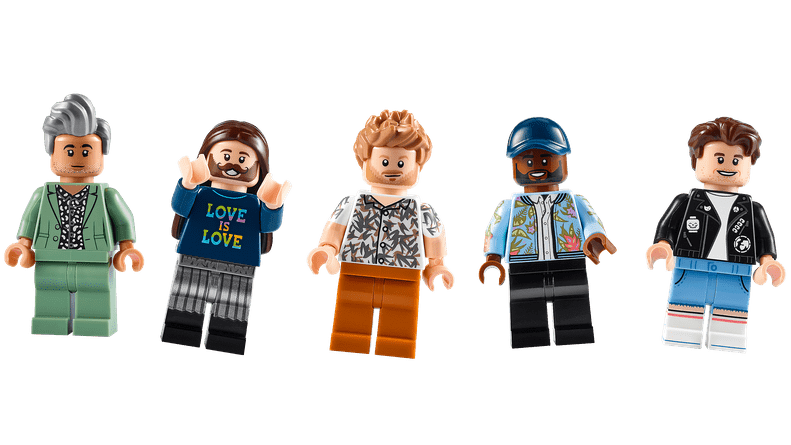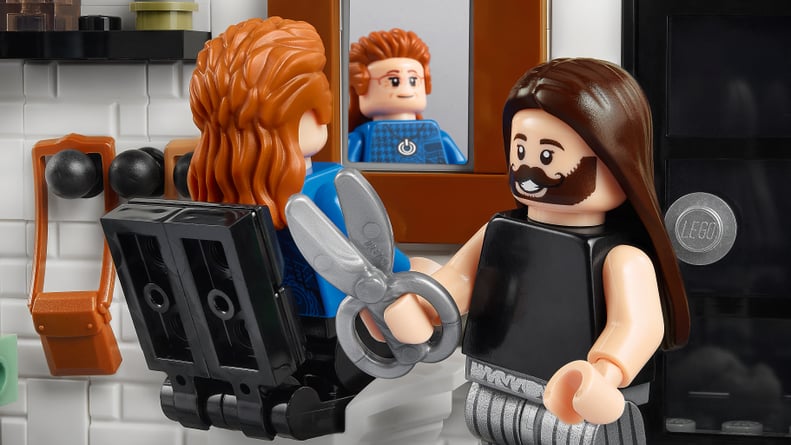 Jonathan Van Ness Minifigure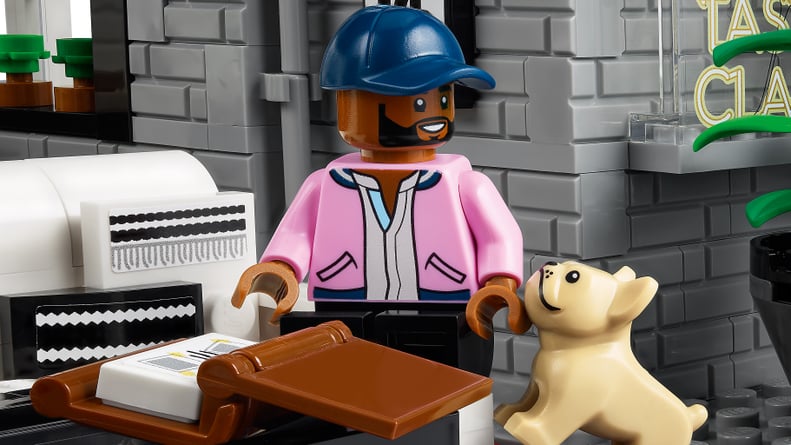 Karamo Brown Minifigure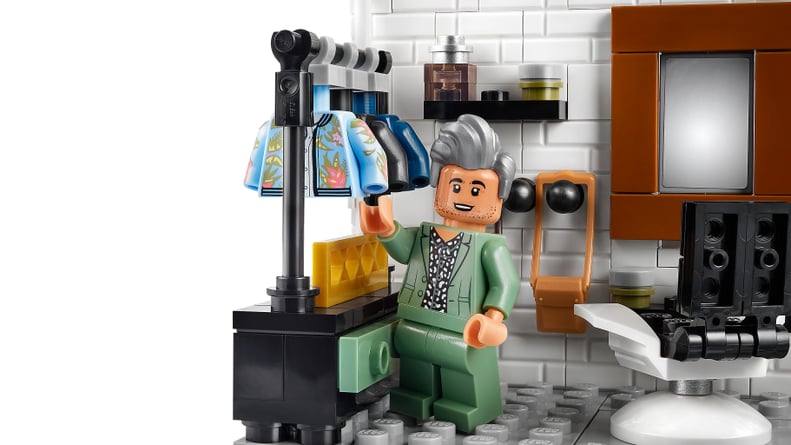 Tan France Minifigure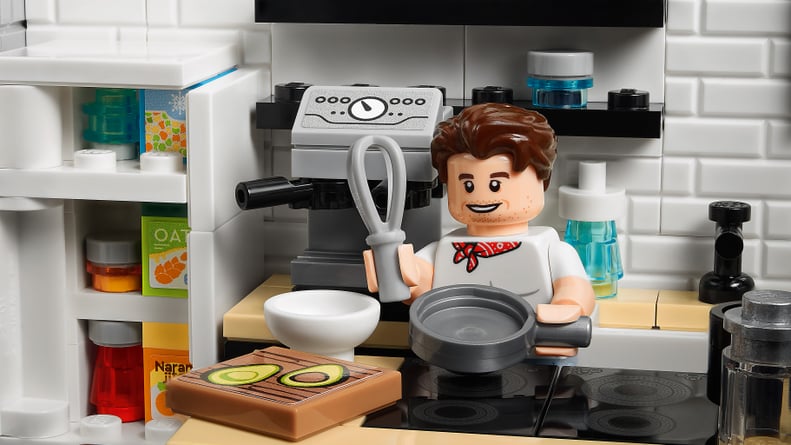 Antoni Porowski Minifigure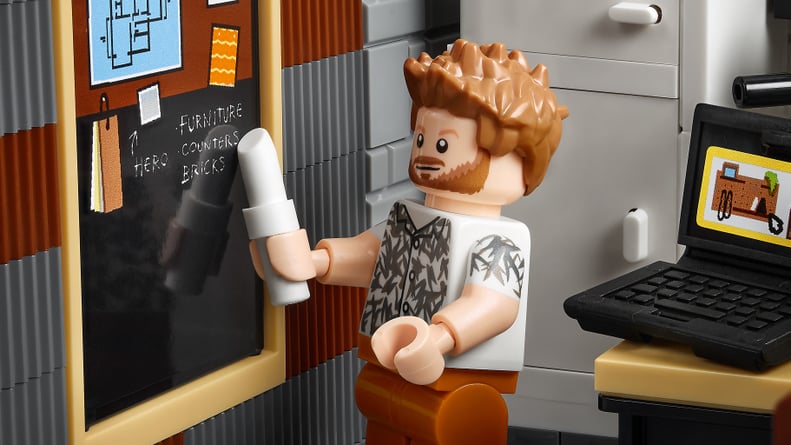 Bobby Berk Minifigure