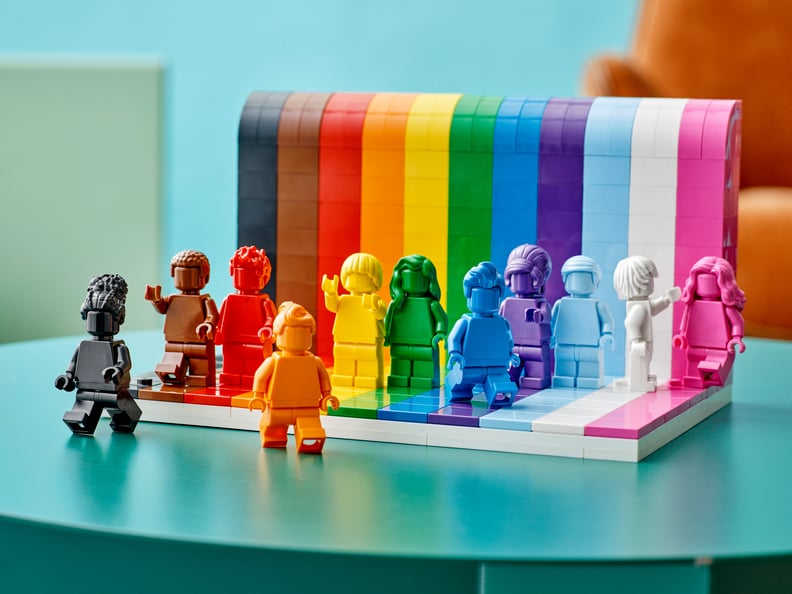 Lego
Lego
As POPSUGAR editors, we independently select and write about stuff we love and think you'll like too. If you buy a product we have recommended, we may receive affiliate commission, which in turn supports our work.
We all know that when it comes to Lego, "Everything Is Awesome," but its most recent release is celebrating everyone. The brand's newest set, called Everyone Is Awesome, features a striped rainbow base and 11 monochromatic minifigures that each coordinate with a color. According to Lego's site, the LGBTQIA+ community-inspired set "celebrates positivity and kindness in our families, our communities and our world."
The Everyone Is Awesome set was created by Lego's Vice President of Design, Matthew Ashton. In a blog post, Matthew shared that this set was born out of feeling like, as a society, we could be doing more to show acceptance and love for one another. "Being LGBTQIA+ myself, I knew I needed to step up to the plate and make a real statement about love and inclusivity, and generally spread some LEGO® love to everybody who needs it. Children are our role models and they welcome everyone, no matter their background. Something we should all be aspiring to."
"This set is not just for the LGBTQIA+ community. It's for all of the allies — parents, siblings, friends, schoolmates, colleagues etc. — out there as well."
Matthew continued, writing: "Representation is so important. . . I think by taking small steps and having products like 'Everyone is Awesome' out there and people representing the LGBTQIA+ community, it allows everybody to see that things do get better over time and there is a place for everybody. That's what's been so important to me in getting this set out with a message that we can be really proud of. . . So, in a way, this set is not just for the LGBTQIA+ community. It's for all of the allies — parents, siblings, friends, schoolmates, colleagues etc. — out there as well."
The set itself is fairly simple, but Matthew included intentional details, like the black and brown sections to represent diversity within the LGBTQIA+ community, as well as the light blue, white, and pink sections to embrace the trans community specifically.
"I purposely put the purple drag queen in as a clear nod to the fabulous side of the LGBTQIA+ community. I hope it's a joy to build and a joy to look at," Matthew said. "[This set] sends a signal to everyone that this is what we stand for at The LEGO Group and that we want to embrace all of you, because creativity is for everyone. We do truly feel that everyone is awesome. We all have the right to be accepted, to be loved and also to be creative. With this set, we hope to show that we care, no matter who you are."
Keep scrolling to see the beautiful Everyone Is Awesome set, which officially releases on June 1, the first day of Pride Month!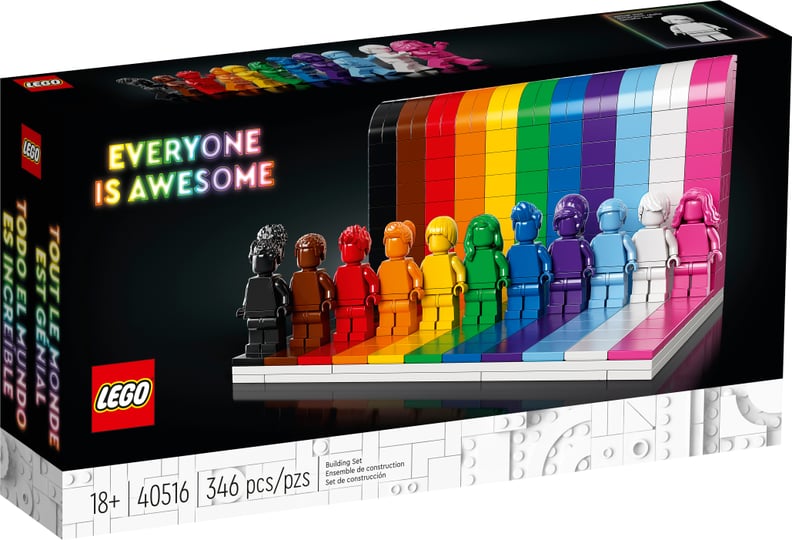 Lego Everyone Is Awesome Set
The Lego Everyone Is Awesome Set ($35, available June 1) has 346 pieces and is aimed at ages 18 and up (but this would be so fun to build with your kids and keep as a shelf display!).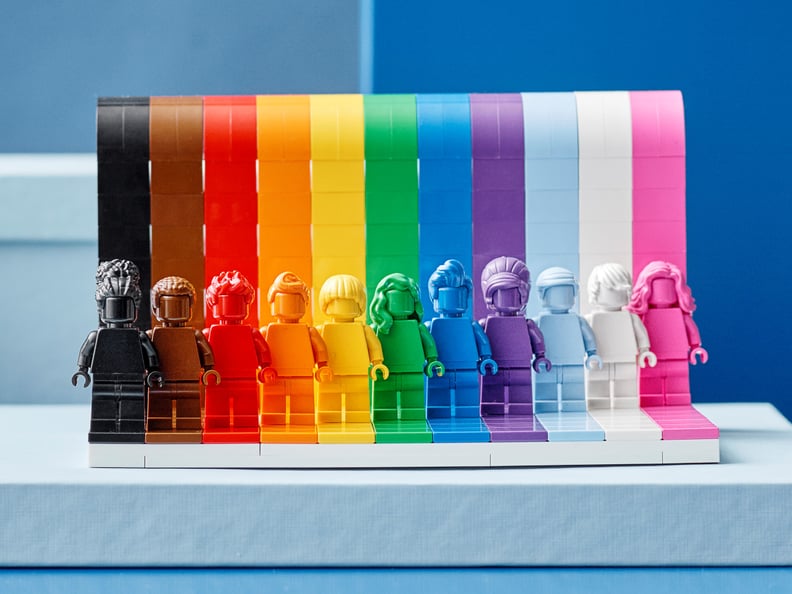 More Photos of the Lego Everyone Is Awesome Set