Mandy Moore Was Filming This Is Us at 38 Weeks Pregnant
A Round of Applause For Mandy Moore, Who Was Still Filming This Is Us at 38 Weeks Pregnant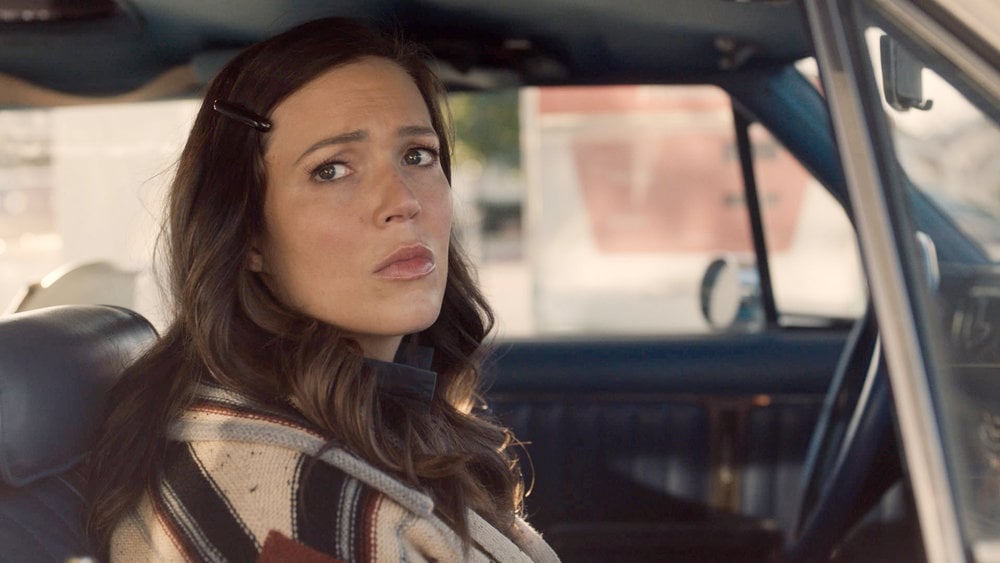 Mandy Moore is the real MVP. Case in point: the actress was still filming This Is Us while nearly 38 freakin' weeks pregnant. Yep, thirty-eight. Series creator Dan Fogelman revealed this fun fact on Twitter following the show's latest episode that aired Tuesday, writing, "That final scene w @MiloVentimiglia and @TheMandyMoore - two great actors, at the top of their game. But then factor in this: Mandy Moore was almost 38 weeks pregnant shooting this. Legend." Costar Milo Ventimiglia similarly praised his on-screen wife in an interview with People, saying, "What a champion she is. She really wanted to work right up until the birth date and get through as much as we could."
In this week's episode of the NBC series, Mandy's character, Rebecca Pearson, brings her triplets home from the hospital for the first time with husband Jack Pearson. Their car ride is quite intense, involving tons of backseat cries and a scary near-accident before the two have a heart-to-heart about their parenting fears. Meanwhile, just hours before the episode aired, Mandy announced that she and IRL husband Taylor Goldsmith welcomed their first child, a beautiful baby boy.
"Our sweet boy, August Harrison Goldsmith. He was punctual and arrived right on his due date, much to the delight of his parents," the 36-year-old star wrote while sharing the news on Instagram. "We were prepared to fall in love in all sorts of brand new ways, but it goes beyond anything we could have ever imagined." Talk about serendipitous timing. Those This Is Us writers sure do know what they're doing.