I Wish Someone Had Told Me to Shop For Double-Duty Maternity Clothes When I Was Pregnant
As POPSUGAR editors, we independently select and write about stuff we love and think you'll like too. If you buy a product we have recommended, we may receive affiliate commission, which in turn supports our work.
Dressing your pregnant body is a challenge, and no matter what your style, it's hard to find maternity clothes that feel really you. I struggled with what to wear while pregnant because I didn't really want to buy maternity clothes, figuring they would only serve a purpose for a few months total — a waste of money on clothes, when I was thinking I'd rather splurge on some clothes after baby to treat myself postpartum.
Let me say I was wrong about not buying maternity clothes — as much as you can stretch some non-maternity pieces for a long time, there's really no getting around the fact that you need clothes to fit your big belly. When I caved and bought a few maternity clothing items, I marveled at how great the fit was, and how flattering (some) clothes were on my baby bump. But I realized after I gave birth what I did wrong with my maternity wear. I definitely should have bought more maternity clothes, but in one specific area. Because I breastfed after I had my baby, I needed nursing-friendly clothes. And if you heard me say I didn't want to spend money on clothes I'd only wear for a few months, I was definitely loathe to spend more money on another set of clothes that also served a purpose for only a short period of time.
That's exactly why I should have struck a combo deal: maternity clothes that could double as nursing clothes. When I caved, needing to buy tops and dresses that I could easily breastfeed in, I noticed while shopping how many things were meant to do double duty as maternity clothes and nursing wear. Though it felt weird to buy maternity clothes after I'd already had my baby, most pieces were super stretchy and not obviously maternity clothes (plus, it was nice to have clothes that had extra give so soon after delivering — I was definitely not in my all my pre-pregnancy clothes right away).
I bought stretchy, henley-style tanks and tops with buttons down the front, and easy dresses I could pull over to nurse. I bought layered tops that were flowy, which would have worked great over my tummy when I was pregnant. I even discovered that some maternity leggings I'd bought were actually my favorite post-pregnancy pants in the first couple weeks after my C-section, since they held everything in nice and tight. When I splurged on a particularly cute Hatch dress for a wedding that I'd be able to nurse in, I kicked myself for not having bought it earlier to get more use out of it while pregnant.
The lesson, which I now give to newly pregnant friends who also plan on nursing, is to buy maternity clothes that you can also breastfeed in. Just look for tops and dresses that have a way to open, either with layers, buttons, or another feat of engineering, and aren't too exaggerated around the belly. Clothes that have a lot of stretch are also key (but that aren't too clingy — you won't want that immediately postpartum). Some brands, like Gap and Old Navy, even designate which pieces in their maternity line are nursing-friendly.
You'll feel a lot better spending money on pieces that you'll get a lot more use out of. And though you don't have to spend a lot on maternity/nursing pieces, when you think about how long you'll be breastfeeding, it's a lot easier to justify spending more money on clothing that makes you feel good at a time when your body is changing so much.
With that in mind, here are a few pieces you can wear both during pregnancy and breastfeeding.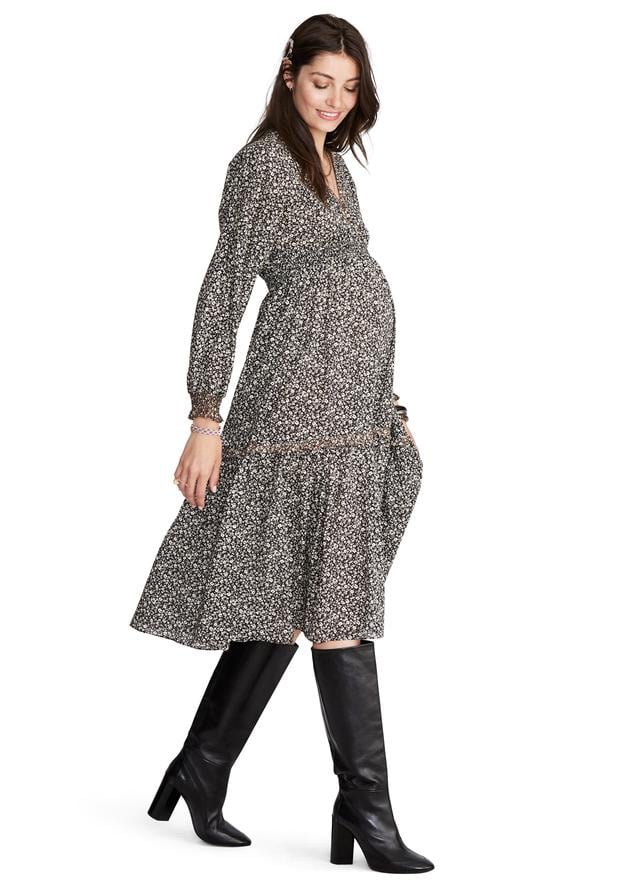 Hatch the Eloise Dress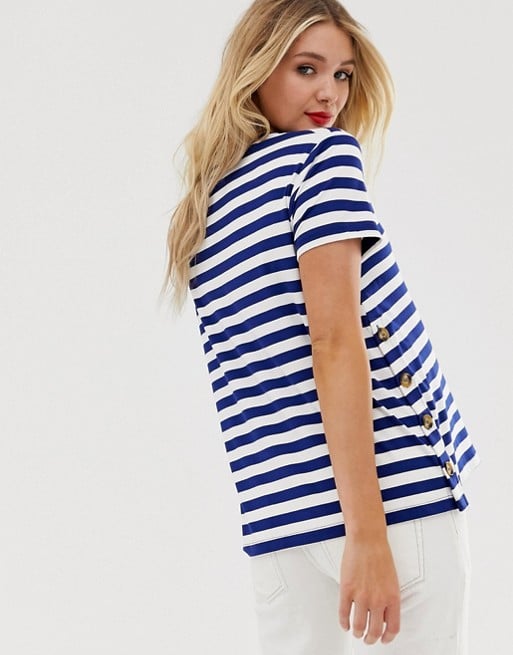 ASOS Design Maternity Nursing Navy Stripe T-shirt With Button Sides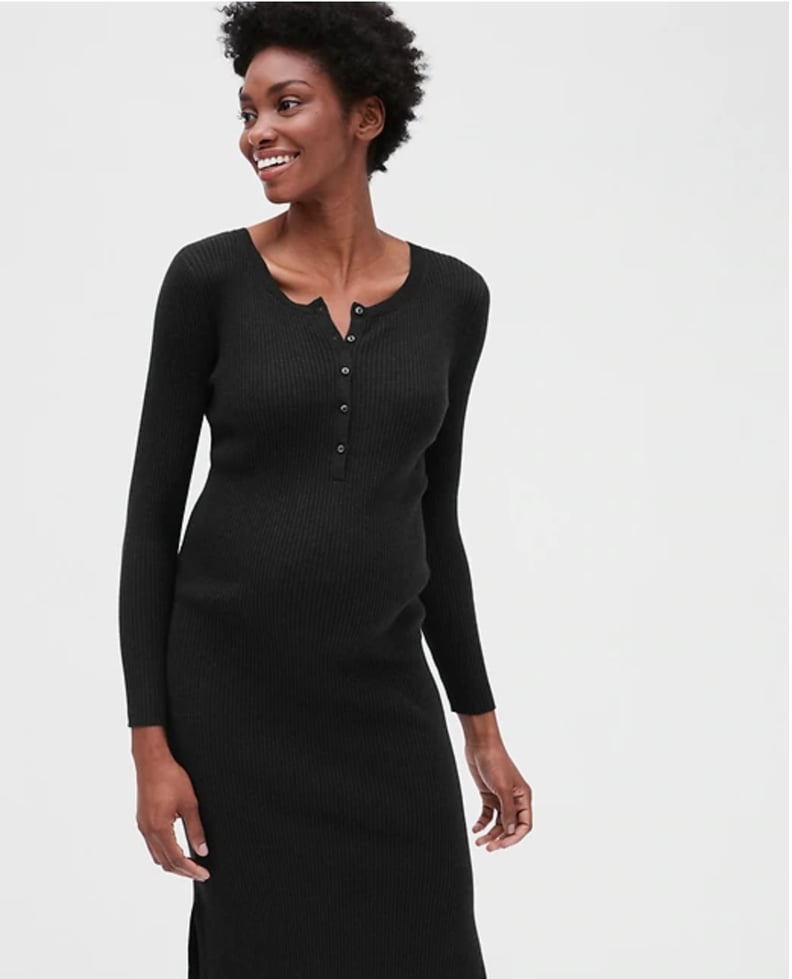 Gap Maternity Ribbed Henley Sweater Dress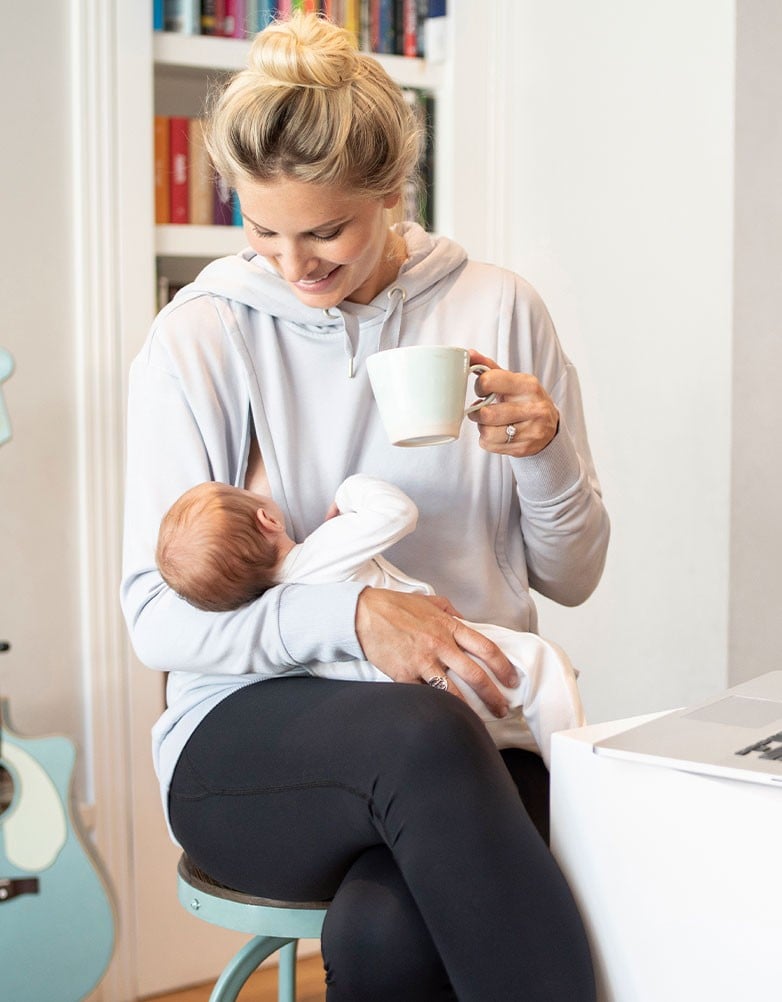 Maternity and Nursing Hoodie
This cozy Maternity and Nursing Hoodie ($59) is perfect for relaxing when you're pregnant (a necessity) and when you're a new mom (a luxury).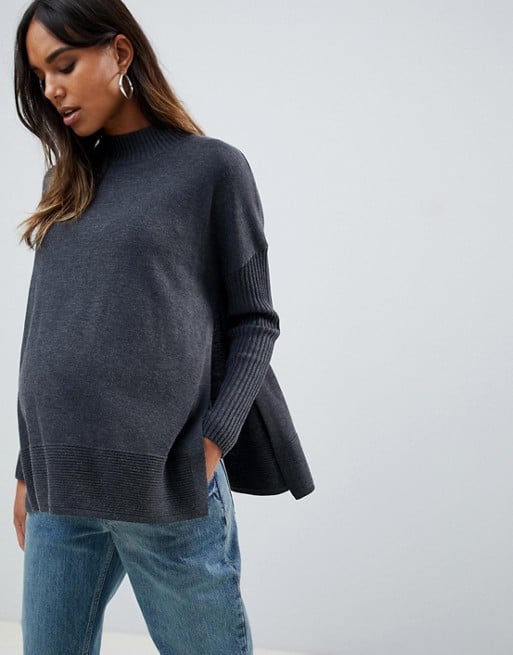 ASOS Design Maternity Nursing Eco Boxy Sweater With Ripple Hem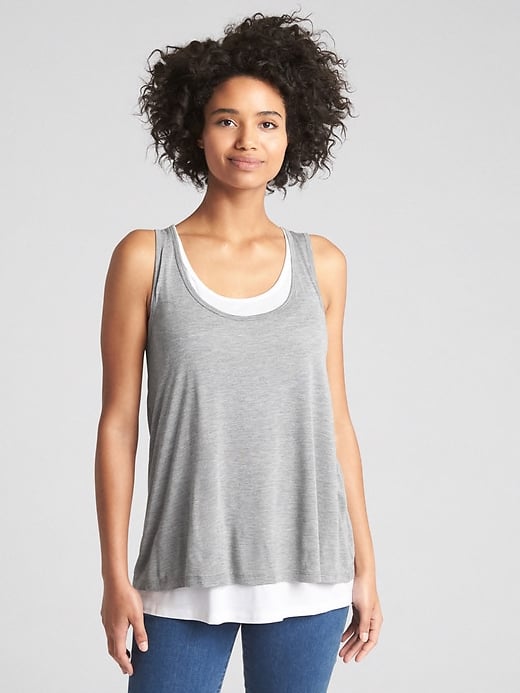 Gap Maternity Double-Layer Nursing Tank Top
ASOS Design Maternity Nursing T-Shirt With Button Sides in Cream