When meal-delivery services like Blue Apron and Hello Fresh emerged, they streamlined meal prep, allowing busy people to throw a few ingredients together, heat a meal, and dig in. But the services were often thought of as something more for adults.
These days, family-friendly options are bucking that idea, grabbing a seat at the table with meal-delivery kits for people of all ages. "Anyone can enjoy the benefits of a meal-delivery service," says Maddie Pasquariello, MS, RDN. "On the whole, meal-delivery services can be great for teaching kids about new recipes and cuisines . . . They're also great for college kids who may not have access to nutritious options or the resources or time to cook for themselves."
Perhaps best of all? Pasquariello says they're great for time-strapped parents. From baby-friendly options to services designed with adventurous eaters in mind, these are eight registered-dietitian-approved meal-delivery services for kids.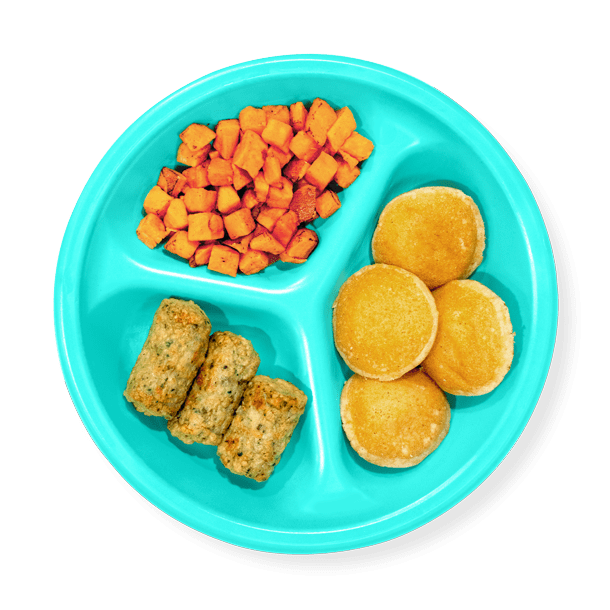 Best Overall Meal Delivery For Kids
Little Spoon ($3 and up, per meal)
Little Spoon offers everything from pureed organic baby food, like sweet potatoes and purple carrots, to small finger foods, like broccoli bites and pancake puffs. Even the pickiest preschoolers will enjoy these ready-to-eat meals.
The appeal to multiple age groups is what one dietician loves most. Little Spoon "really takes the guesswork out of which foods to introduce when and ensures that you are providing age-appropriate meals that provide adequate nutrition," says Dana Conley, RDN, a registered dietitian with Rooted Wellness. "Plus, their age-appropriate meals are cut into the proper sizing to prevent choking."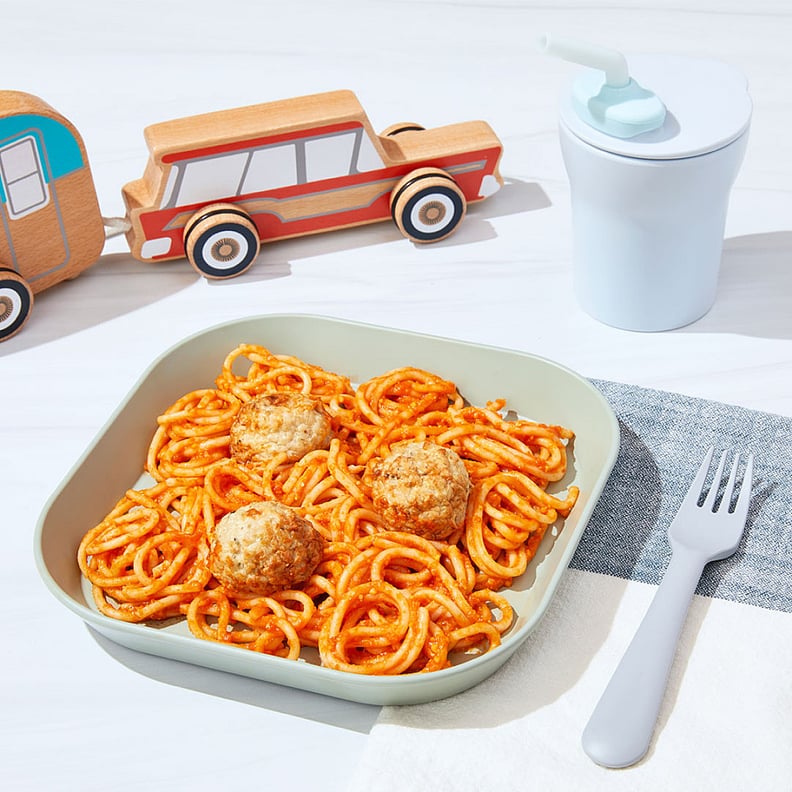 Best Meal Delivery For Kids Who Are Picky Eaters
Nurture Life ($7 and up, per item)
Nurture Life has meals for multiple age groups, offering finger foods, kids' meals, bite-size snacks, and smoothies. The approachable menu includes classics like spaghetti and meatballs, white mac and cheese, and cheesy omelets.
Conley says that the simple but notably flavorful menu makes it a solid choice for families with little time for meal prep (or requests for something else). "Nurture Life can take a lot of the stress off for larger families as they offer meals, snacks, and smoothies for picky eaters as well as more adventurous eaters," Conley says.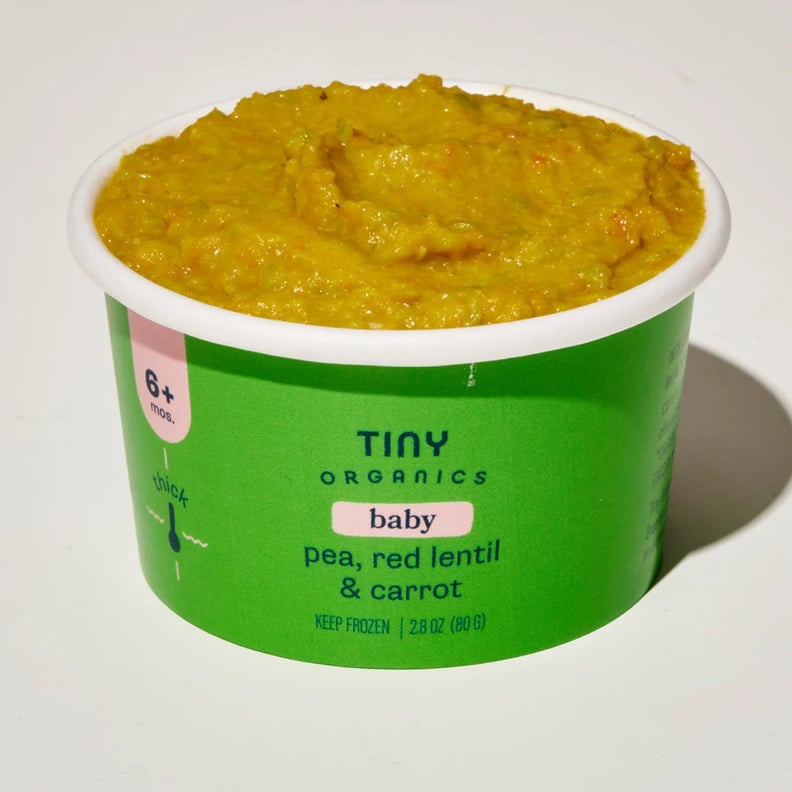 Best Meal Delivery For Adventurous Kids
Tiny Organics ($3 and up, per meal)
The flavor profiles in this delivery kit are great for kids who love trying new foods. From pineapple, mango, and oat puree to bestselling apple pie oatmeal and coconut curry, Tiny Organics gets little ones off to adventurous starts with 100 percent organic meals created by chefs and dietitians.
"This service is great for families who want to raise adventurous eaters, as the meals are primarily savory and feature complex flavors such as red lentil coconut curry," Conley says.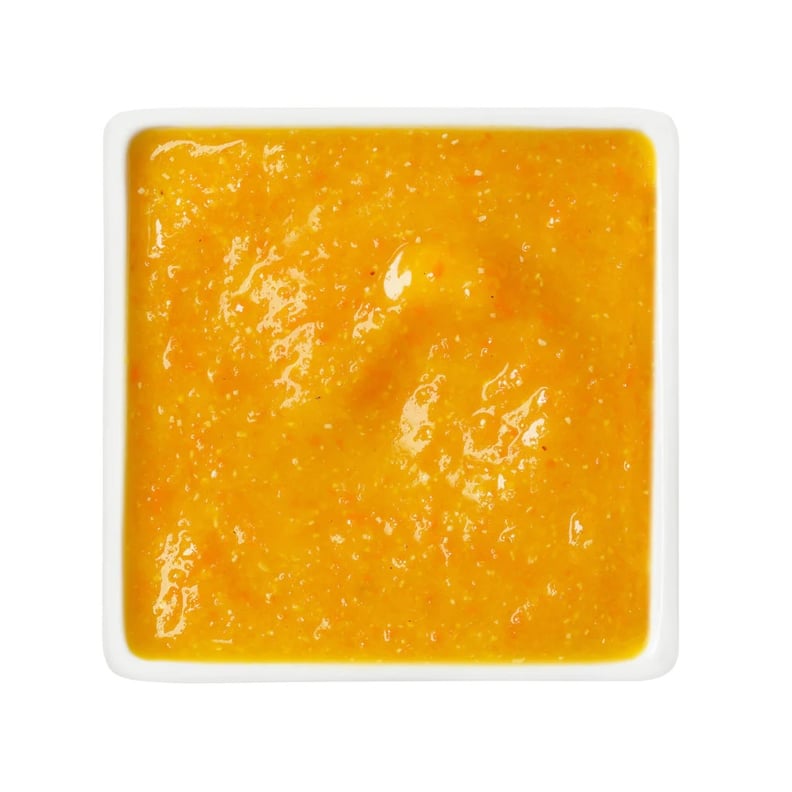 Best Meal Delivery For Infants
Square Baby ($5 and up, per meal)
Square Baby is designed specifically for infants and offers an easy-to-navigate website that allows parents to choose protein sources (animal, yogurt, or plant) and texture (chunky or smooth), taking the guesswork out of solids.
"Square Baby is great for families searching for high-quality baby food with an easy-to-follow plan," Conley says. Its system "ensures that baby receives a well-balanced diet with any three meals. Plus, the allergen introduction menu is a great way to introduce one allergen at a time," Conley says.
The plans are also broken up starting at 4, 6, and 8 months. The 4-month-old plan offers purees like sweet pea and kabocha squash. From there, little ones can graduate to pureed foods for 6-month-olds like apple curry chicken and berry beet. And then the final stage includes more adventurous purees like salmon mash and mango chia pudding.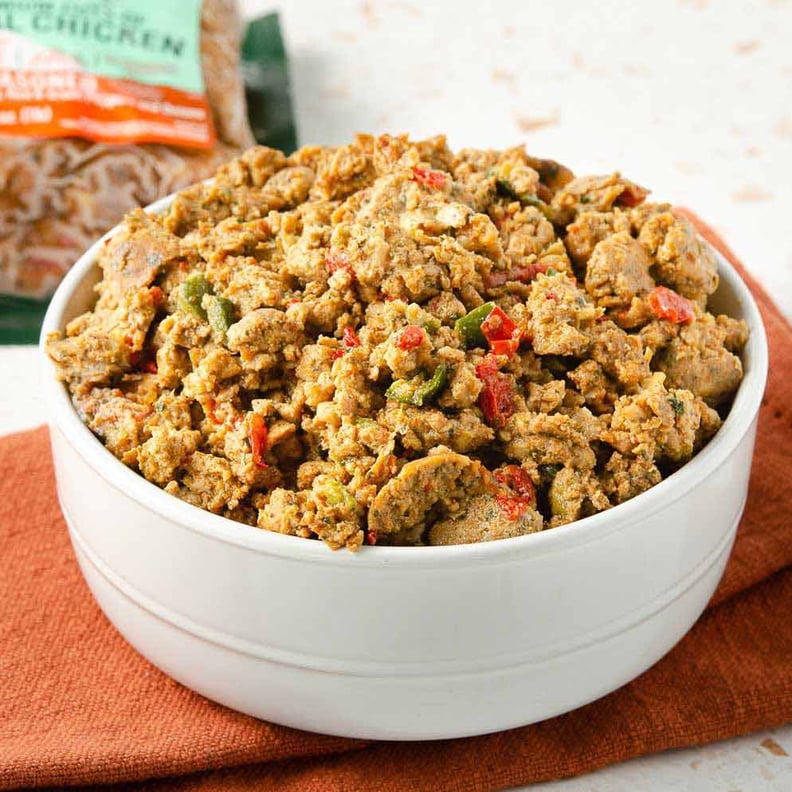 Best Meal Delivery For Kids Who Like to Cook
Hungryroot ($65 and up, per delivery)
Families may get a meal-delivery kit to reduce the need for meal prep, but others may be looking to get creative in the kitchen together. Hungryroot provides that opportunity.
"Hungryroot offers boxes in different sizes that include pantry staples, fresh foods, prepared foods, recipe ingredients, and more," Pasquariello says. "The benefits here are customizability and flexibility — you can shop by recipe and receive everything you need to quickly assemble a nutritious meal, or you can shop their grocery selection and choose from a vast array of fresh food and pantry staples."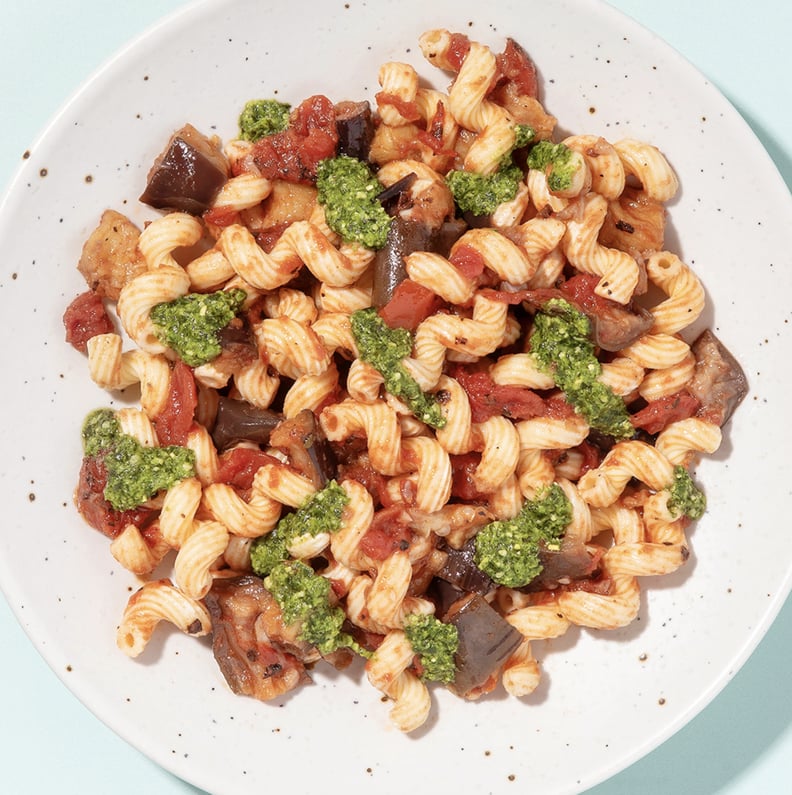 Best Meal Delivery For Kids in a Vegetarian Household
Purple Carrot ($60 and up, per delivery)
Coconut tofu, pesto flatbreads, and chia pudding yogurt parfait are among the winners in this meal-delivery service with entirely plant-based recipes. It's a winner among vegetarian families, but Pasquariello says vegetarian-curious types (or anyone, really) can enjoy Purple Carrot's offerings.
"For those who are newer to a plant-based lifestyle, finding creative ways to put a spin on nutritious ingredients can sometimes be a barrier to entry," Pasquariello says. "These meals are also good for older kids, as they feature simple and recognizable ingredients in formats kids already love, like grilled cheese, tacos, and pizza."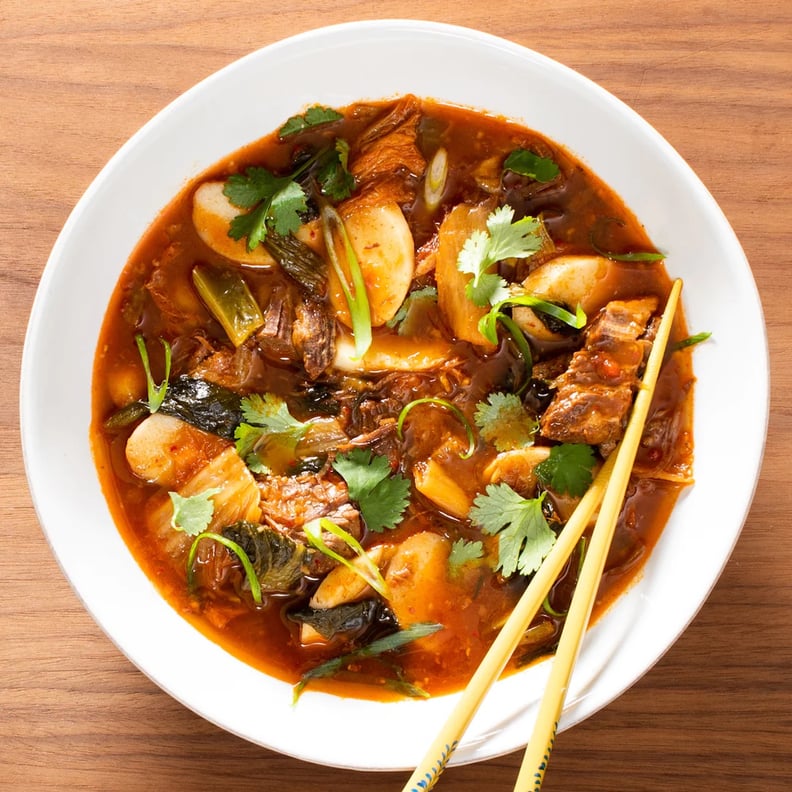 Best Meal Delivery For Kids With a Refined Palate
Ipsa ($3 and up, per serving)
As your child graduates from requiring their sandwiches to be cut in triangles (not squares), their tastes may align more with yours. Ipsa brings restaurant-style meals to your kitchen table, and Pasquariello loves that families can enjoy ordering together.
"Their categories make the kit selection process fun and interactive, and you get an immediate sense of the high-quality ingredients going into the meals you'll be enjoying," she says.
Bestsellers include ragu bolognese, beef and kimchi stew, and a pesto pizza. For people with wide age gaps, worry not. Ipsa has a kids' menu with approachable offerings like pepperoni pizza cups and teriyaki turkey meatballs. It's also flexible. Unlike other kits, Ipsa doesn't require a subscription, making it ideal for people not ready to commit.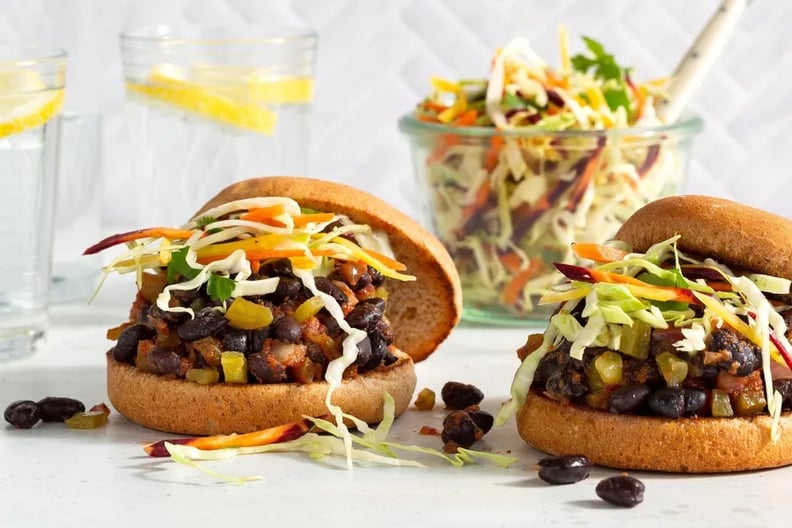 Best Meal Delivery For Kids Who Want Variety
Sunbasket ($4 and up, per serving)
Sunbasket's farm-fresh, organic ingredients have made it popular for adults and child-free couples. But Conley says families with kids can enjoy it, too, particularly if the children are older or adventurous. Sunbasket also allows for meal preparation but minimizes guesswork by sending preportioned ingredients.
"As children get older, participating in meal preparation has been shown to increase vegetable intake," Conley says.
Delectable meals you might make together include lemongrass chicken meatballs with spinach-plum salad and cashews and Mediterranean-centric fattoush salad with soft-cooked eggs and za'atar-spiced chickpeas.