Meghan Markle Shouldn't Feel Bad About Going Back to Work
Meghan Markle Feels Bad About Going Back to Work as a Mom, but She Shouldn't!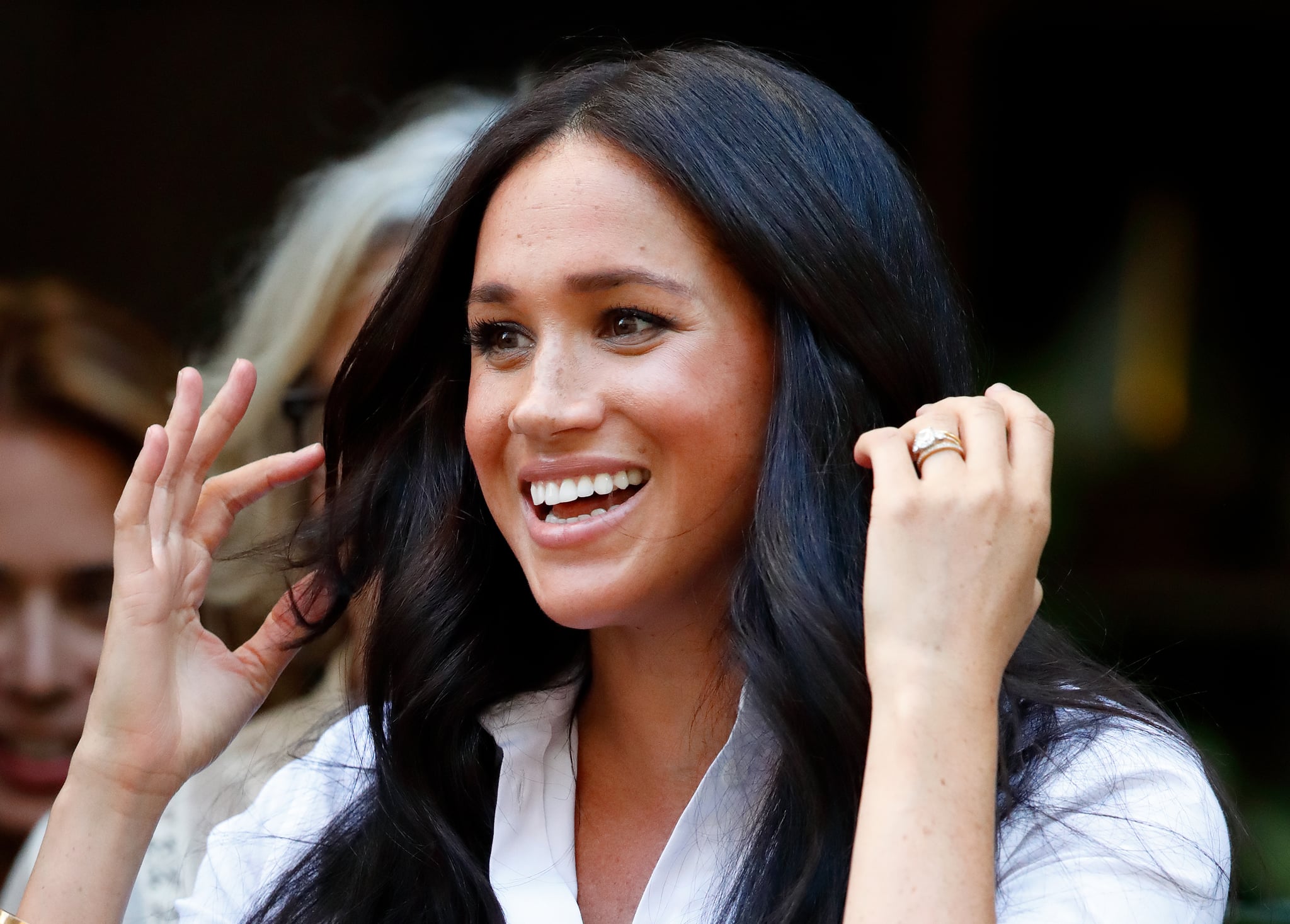 Ugh, mom guilt. The insanely intense feeling many women get when they head back to work after bringing life into the world (among all the other times they get it). Between the combination of hormones and hard-to-ignore anxiety of dropping their baby off at day care or leaving them with a loved one, it can be incredibly challenging to dive back into your day job while simultaneously working the night shift with your little one who needs to be fed and changed and soothed. According to a source, Meghan Markle was no stranger to that emotional overload when she had to attend a launch event for her clothing collection on Sept. 12.
"Meghan had mixed feelings about going back to work," the source told Us Weekly. "She loves motherhood and was nervous about leaving Archie." While the source admits that the duchess is "a career girl at heart," women often feel like they're failing, whether they're stay-at-home parents or balancing a 9-to-5 with motherhood.
Although it's completely natural for both moms and dads to miss their little ones after coming back from maternity or paternity leave — if they get one — it's easy to argue that men feel far less guilty about it. Case in point? Gabrielle Union's recent interview with Oprahmag.com, where she explained that although both she and her husband, Dwyane Wade, have successful careers, he doesn't feel nearly as bad when he walks out the door for the day.
"It's funny though . . . I talk to active, successful dads about balancing parenthood and guilt, and they have a complete absence of the notion of guilt," Gabrielle said. "And these are dads who are involved — I'm talking about 50-50 parents, people like my husband, who has full custody of his children and took the longest paternity leave from professional sports last year. But he doesn't talk about feeling guilty when he's away from his children."
So then, why are moms often the ones who carry the burden? While it might be hard to wrap your head around, the answer is, they shouldn't! Studies have shown that while being a stay-at-home parent is wonderful for kids, children also reap benefits when their moms work outside the home.
The bottom line: whether you stay home with your little ones or head out to the office every day, no one should feel guilty about their choice — as hard as it can be. And yes, that goes for Meghan, too!