Meghan Markle Speaks About Fulfilling What Her Heart Desires
Just Because Meghan Markle's a Mom and Duchess Now Doesn't Mean Her Desires Should "Fade Away"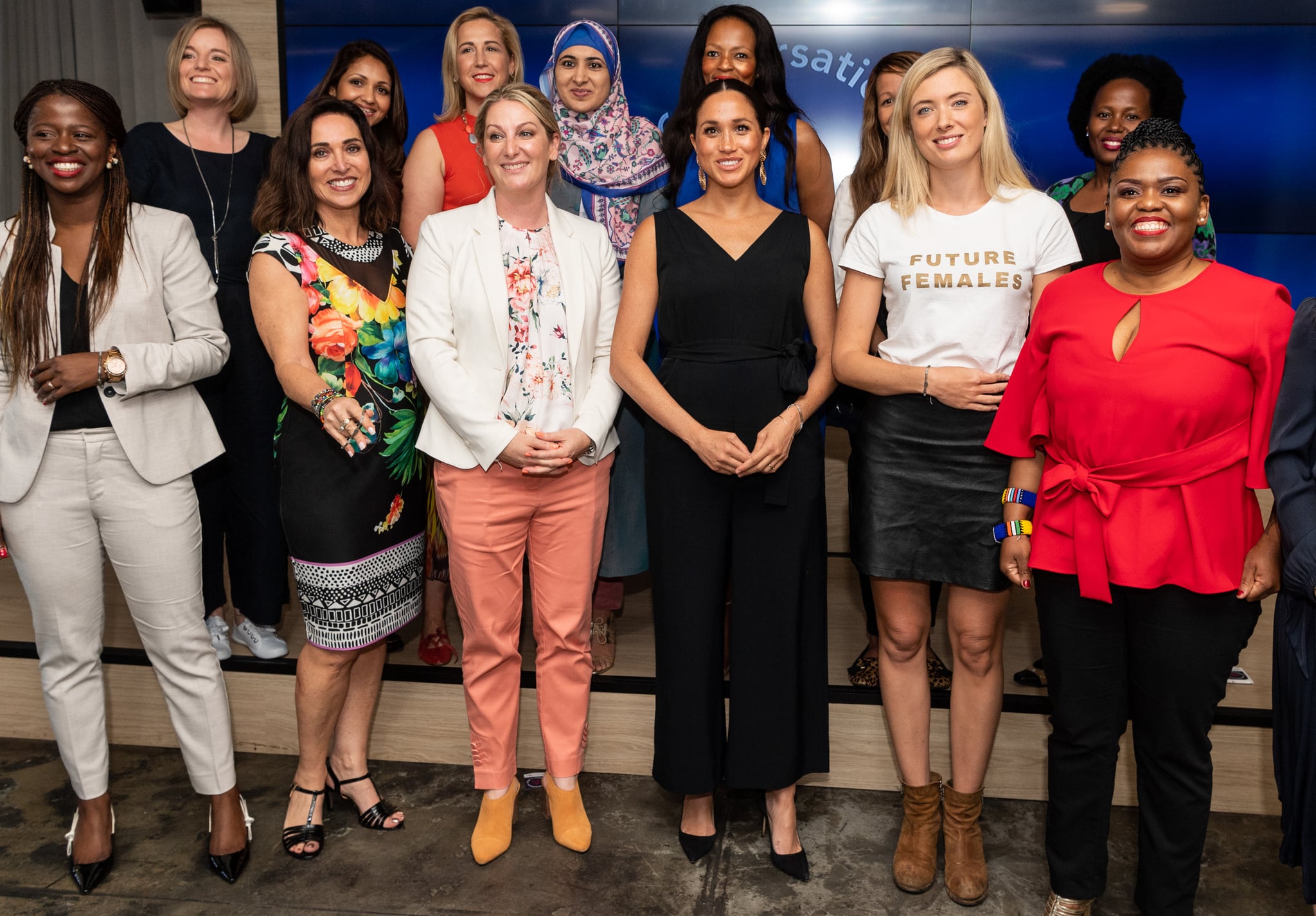 Meghan Markle has been exceptionally busy on her family's royal tour of Southern Africa. While speaking with female founders of tech companies in the region at the Ladies Who Launch meeting, she talked about how important it is to set a good example for the future generation.
"We acknowledged the importance of not just education for girls but being role models for boys — that we are women who are influential and who boys can look up to as well," said Naadiya Moosajee' a mom to a 2-year-old son. "We both have sons, and we were bearing in mind that we are not just role models for girls but boys — and not just our sons, but generally in public too."
Matsi Modise, founder of the skills training company Simodisa, said that Meghan emphasized how hard it can be to strike a balance between work and motherhood. "She talked about being a mother and having duties as a duchess and fulfilling what her heart desires — and that it can't just fade away now that you're a duchess," explained Matsi. "You have to be true to who you are."
By all accounts, the founders walked away from the conversation feeling inspired. "You know the phrase, 'If you have climbed a mountain, you're the one who has the biggest to fall?' You are the one who is ushering a path for everyone else," said Matsi. "She spoke about how we have to keep pushing and going forward, knowing that you are doing it for others who will follow. She wasn't referring to being a royal, but life in general when you have challenges."
Image Source: Getty / Pool/Samir Hussein