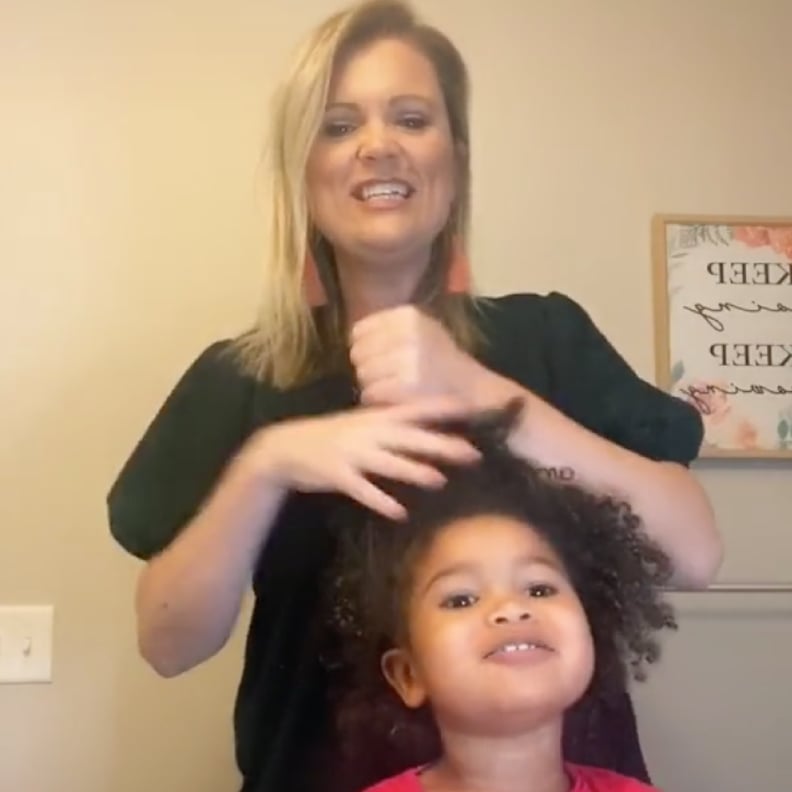 Mom of three Tiania Haneline knows the importance of instilling confidence in her kids. There are tons of ways to boost your children's confidence every single day, but Tiania has been taking a far more direct approach by practicing self-affirmations with her 3-year-old daughter, Scarlett.
Recently, Tiania has begun filming all of the various affirmations she practices with Scarlett while they do her hair each day, and has gone as far as making her daughter a TikTok account to spread the videos and their positive sentiments. "I just want Scarlett to always have these affirmations instilled in her character so she will always be confident," Tiania told POPSUGAR. "I want her to know that her curls are gorgeous no matter what anyone says."
Ahead, find a selection of Tiania's heartwarming videos that show Scarlett practicing self-love each day.