Myocarditis Heart Inflammation After COVID Vaccine in Teens
The CDC Is Investigating a Possible Connection Between Heart Inflammation and the COVID Vaccine in Teens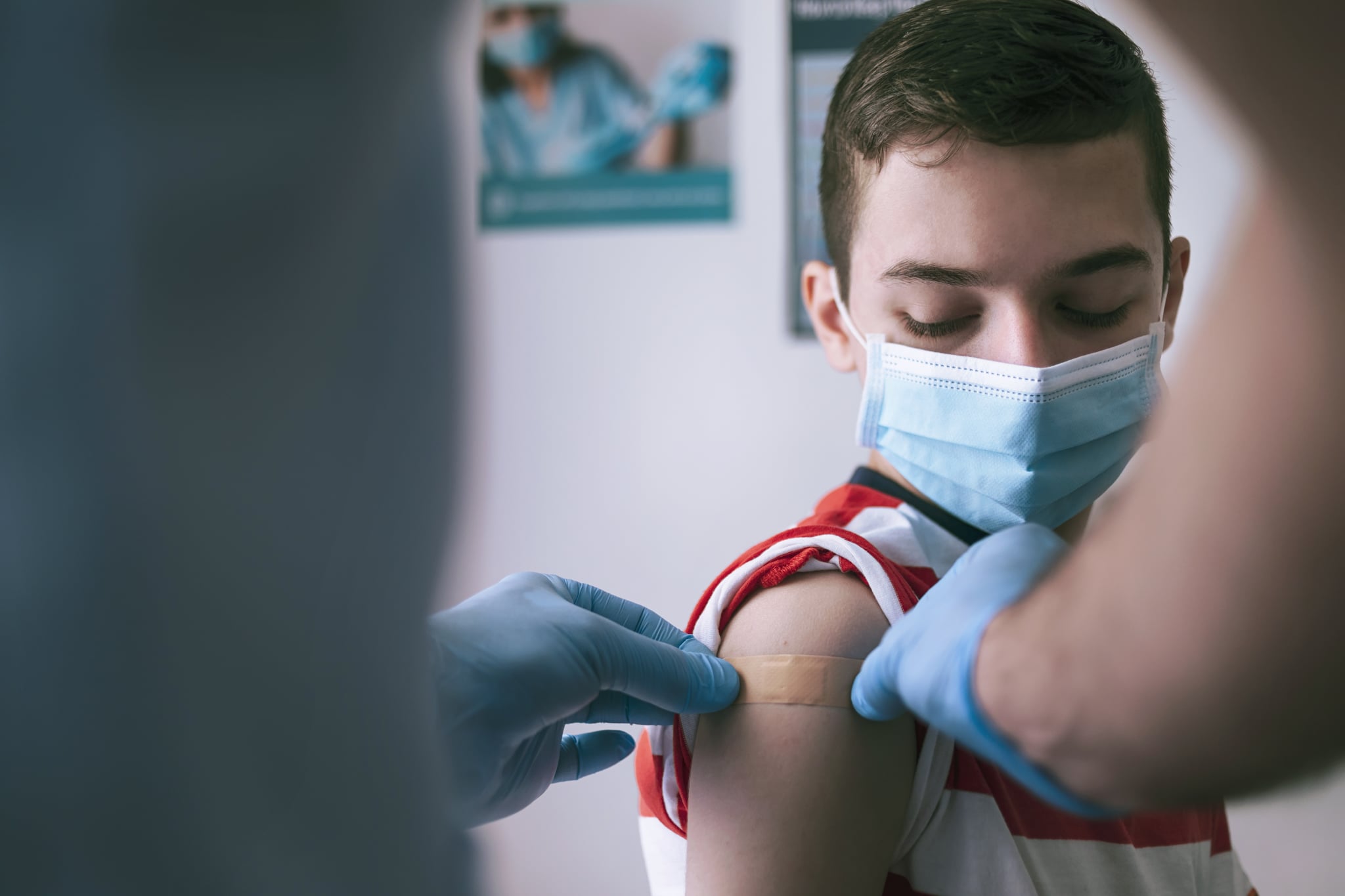 Following several dozen reports that teenagers and young adults may have developed myocarditis after receiving their COVID-19 vaccine, the Centers for Disease Control and Prevention is investigating whether the mostly mild heart problems are a possible side effect of vaccination or if they are merely a coincidence.
The CDC's vaccine safety group began looking into the connection last week, when more than 600,000 children between 12 and 15 years old received the COVID vaccine. As of Wednesday, it has yet to determine any evidence that the vaccines cause myocarditis, a rare inflammation of the heart muscle.
Among the "relatively few" cases, they seem to have occurred predominantly in adolescents and older teens approximately four days after their second dose of one of the MRNA vaccines, made by either Pfizer-BioNTech or Moderna. Symptoms have been more common in males than females.
Although news of a potential medical side effect to the vaccine is troubling, it is still unclear if the number of cases is any more than what would typically be seen without a vaccine — and considering myocarditis can be caused by many different viral or even bacterial infections, it may be a case of correlation but not causation.
"This is one of the most challenging things whenever there's a new medication or new vaccine — to tell if something is caused by it or is it something you just normally expect to see," Dr. Richard E. Besser, the former acting director of the CDC, said in an NBC News interview. "So you would expect to see a certain number, and they're seeing that number, but some of these cases are in the time frame after someone has received a vaccine, and they want to make sure that isn't just coincidence and that none of these were caused by the vaccine itself."
Parents already hesitant to vaccinate their adolescent children may see this as a reason to abstain, but the CDC continues to strongly recommend that all Americans ages 12 and older get inoculated.
The coronavirus has infected more than 3.9 million children and hospitalized more than 16,000 of them in the United States. Roughly 300 children have died from the illness, which has made it one of the top 10 causes of death in children since the pandemic began. That is why Besser, a pediatrician, is among many doctors echoing the agency's sentiment.
"Even if there is a connection with the vaccine, and right now we don't know that there is, we do know that COVID infection itself is much more serious than that," he said. "Parents, go ahead and get your kids vaccinated."
Image Source: portishead1 / Getty