New Netflix Kids' Show: Bookmarks: Celebrating Black Voices
Netflix's New Kids' Series Bookmarks: Celebrating Black Voices Is Perfect For Mini Bookworms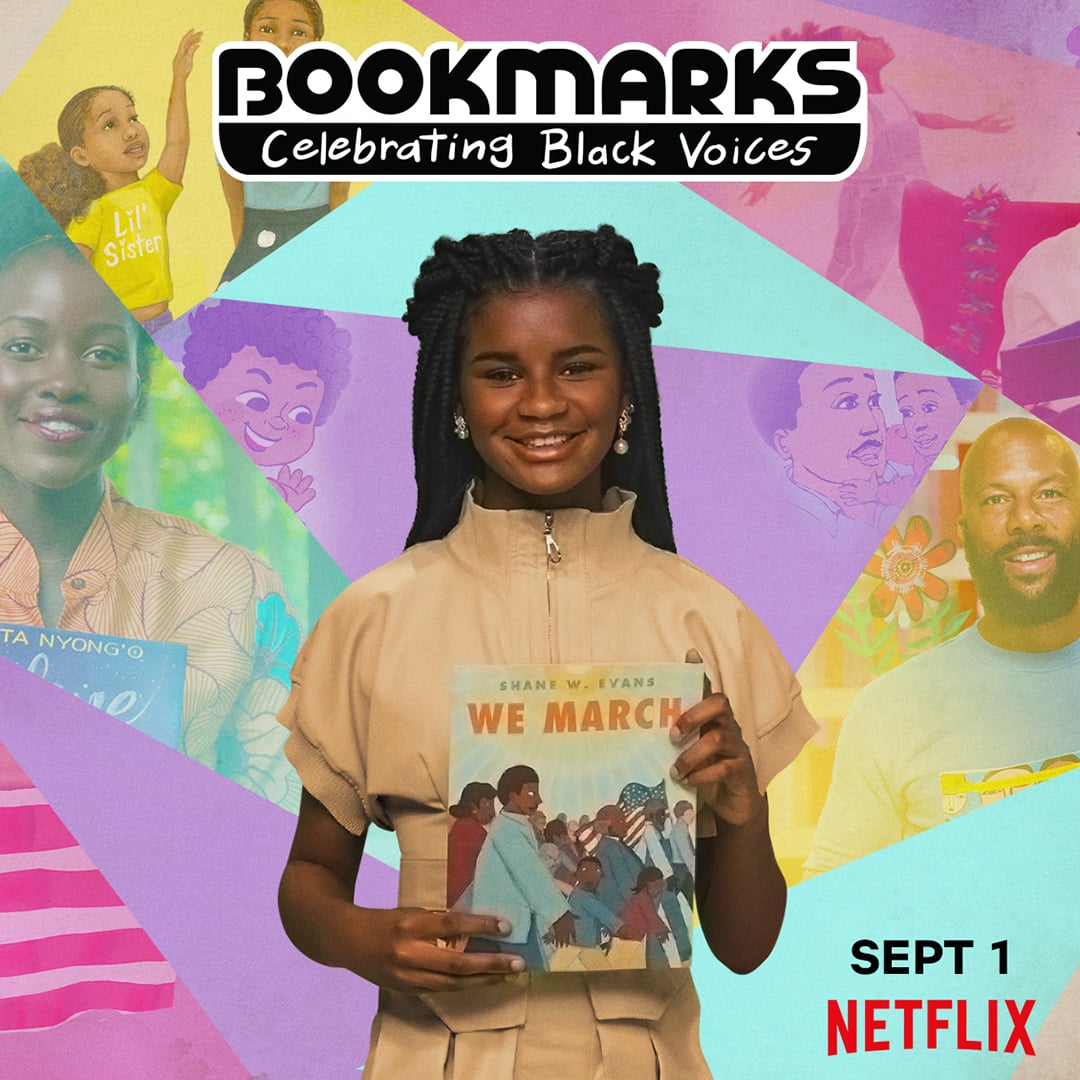 Have a few budding bookworms in the house? Then you'll want to cozy up with a bowl of popcorn, because Netflix is airing an educational show for kids called Bookmarks: Celebrating Black Voices, which is out now. Broken down into 12 five-minute episodes, the show is hosted by Marley Dias (an author and the founder of the #1000BlackGirlBooks campaign) and will center on themes of identity, respect, justice, and action.
According to a press release, Bookmarks: Celebrating Black Voices will provide "families a toolset to start meaningful conversations with kids about difficult topics through short-form book-based content." And in true Netflix fashion, there's a long list of celebrities that will read aloud to kiddos, including Lupita Nyong'o, Common, Tiffany Haddish, Jill Scott, Marsai Martin, Kendrick Sampson, Grace Byers, Caleb McLaughlin, Karamo Brown, Misty Copeland, and Jacqueline Woodson.
As for the titles? The show will feature kids' lit written by Black authors that highlights the Black experience. Parents can expect reading sessions and discussions on the following children's books: ABCs For Girls Like Me, Antiracist Baby, Brown Boy Joy, Crown: An Ode to the Fresh Cut, Firebird, I Am Enough, I Am Perfectly Designed, I Love My Hair!, and more!