To All the Boys: Always and Forever Parents Guide
5 Things to Know Before Your Kids Watch To All the Boys: Always and Forever on Netflix
Watch out! This post contains spoilers.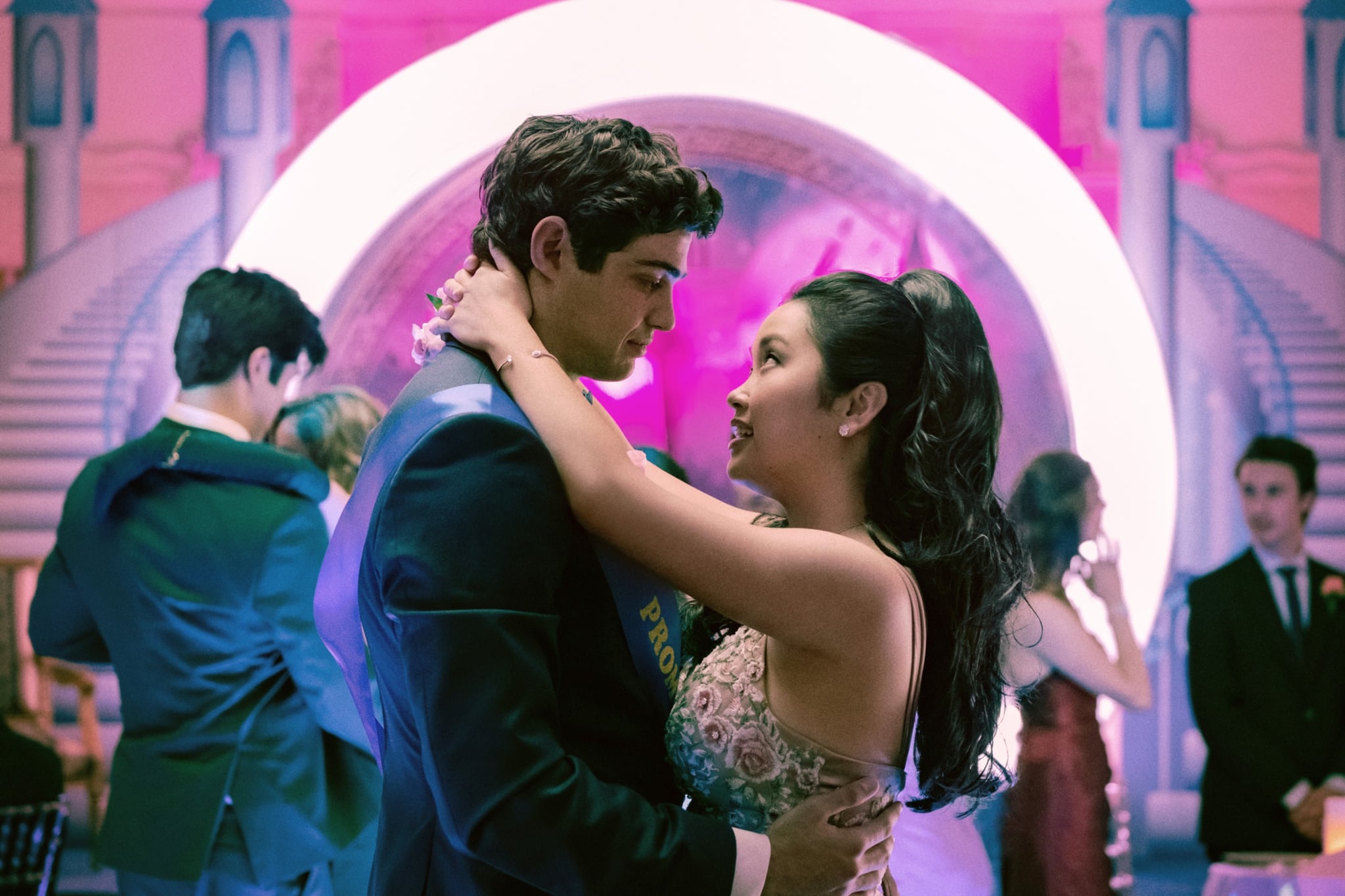 Lara Jean (Lana Condor) and her crew are officially back in To All the Boys: Always and Forever, and the drama fires up quickly in the film. Our scrapbook-loving protagonist is on the cusp of adulthood, and her new conflicts reflect just that. The movie focuses on Lara Jean and Peter's (Noah Centineo) senior year as they navigate college, prom, and family, the primary tension being how Lara Jean will choose between Peter and New York City. While still sharing the same TV-14 rating, Always and Forever is slightly geared at more mature audiences than its predecessors.
Much like Jenny Han's last book in the original YA series, the final installation takes on more serious topics. Always and Forever features sexual content and drama, though it gets as explicit as your typical TV-14 primetime soap. The movie mostly stays true to its wholesome roots, but here are the things that you should know before your tweens and teens watch Lara Jean's last days of high school unfold.
Lara Jean makes major decisions for her post-high school life.
LJ initially hinges her future on getting accepted to Stanford, so that she can go to college with Peter. When she doesn't get in, she beats herself up and keeps the truth from Peter. While she initially plans to go to Berkeley, she falls in love with New York and ultimately decides to go to NYU, choosing not to base her needs on her relationship with Peter. The movie brings up a potential struggle that teens may face as they plan their future after high school graduation, so it's a starting point for conversations about their options.
Lara Jean maintains positive relationships with other girls and women.
Lara Jean's relationships with the female characters in the movie don't revolve around boys as much anymore. Her talks with Kitty, Margot, and Trina sometimes tread around Peter, but they mostly focus on college and her future. Plus, her tension with Gen, Peter's ex, has more or less diffused by the third movie, and both girls are friendly and even supportive with one another.
Peter's tense relationship with his father is worth discussing.
While Lara Jean and her sisters are happy to welcome Trina to the family, Peter has a difficult time reintroducing his absent father (Henry Thomas) back into his life. Mr. Kavinsky appears committed to making amends with his son, but Peter naturally has complicated feelings about him. The way the film navigates their estranged relationship may also be a potential conversation topic with your child.
There are some sexual moments.
Other than the occasional cuss word (there are a few instances of "sh*t"), sex is probably the most TV-14 aspect of the film. On top of Lara Jean openly talking about boudoir shoots and her virginity, her relationship with Peter gets more physical in the third film. While it never gets graphic, the movie features plenty of cuddling, kissing, and touching. The first time they attempt (but don't have) sex, Lara Jean and Peter directly communicate their feelings, both positive and negative, with one another. When they finally have sex, we only see bare shoulders before the film cuts to them cuddling in bed.
We see teenagers partying and sneaking out.
Lara Jean and Peter stay out past curfew while in New York, but their first wild escapade leads them to a cupcake shop. She also later sneaks out with Gen and Chris to a fun, but relatively tame NYU party with some casual drinking.
Lara Jean and Peter have grown up, and their relationship now has more adult elements to it. Still, their story remains as swoon-worthy as ever, and Always and Forever could be a rich conversation starter for teens who face similar emotional struggles as the high school sweethearts.